Still fresh from its unveiling yesterday, the new BMW 7 Series (G70/G71) brought with it many novelties, the main one, perhaps, the introduction of its first electric variant that adopts the designation i7.
The BMW i7 will be the first of the new generation 7 Series to hit the market and will also be the only one to be marketed in Europe in 2022, being available for delivery from November.
The remaining 7 Series will only arrive in 2023 and, at least in Europe, the engines will all be electrified. Starting with the slightly hybridized 740d xDrive (Diesel) and ending with the plug-in hybrids 750e xDrive and M760e xDrive.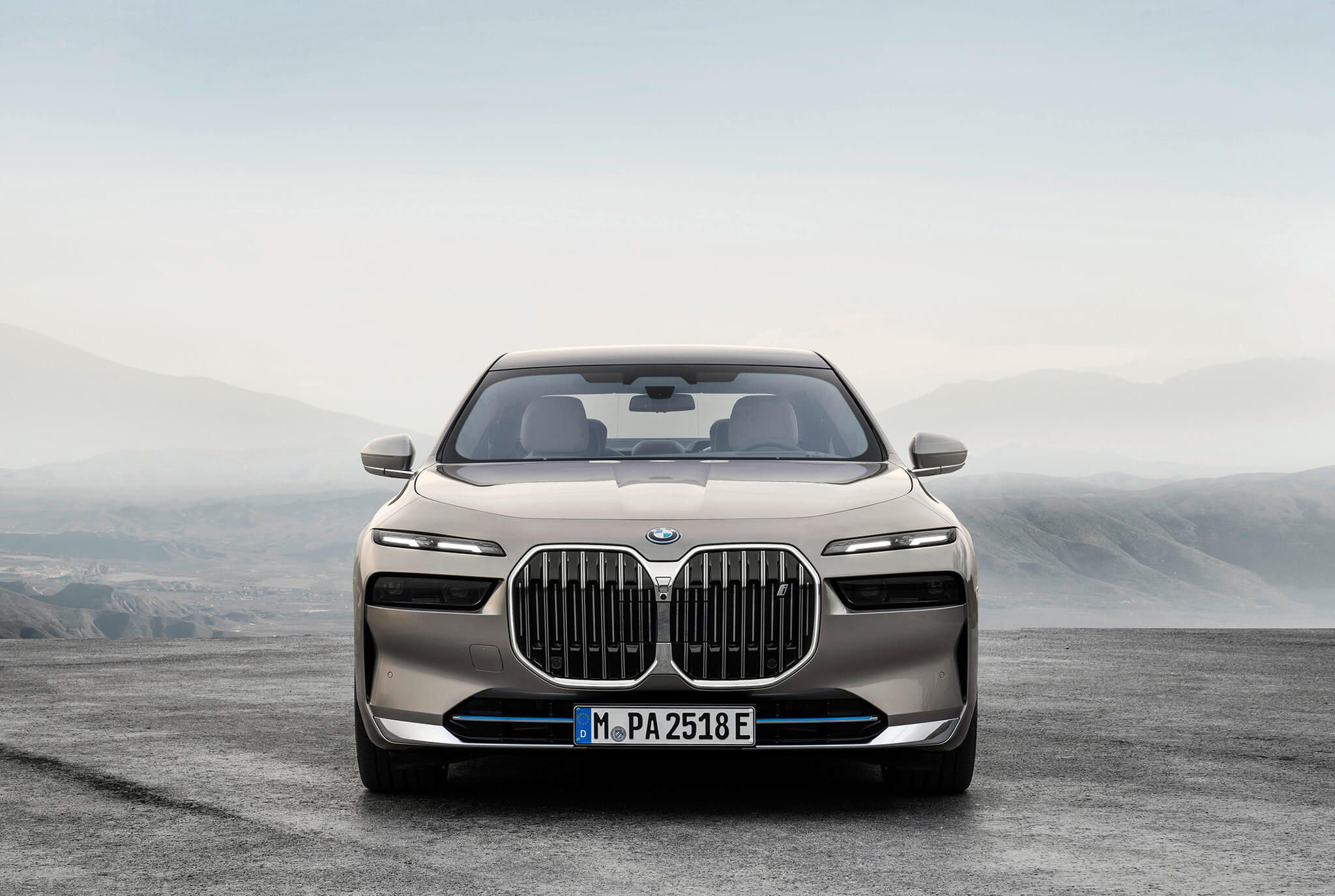 MUST SEE: New BMW 7 Series also revealed with unprecedented electric i7
BMW i7 xDrive60
Returning to the i7, it will initially only be available in the xDrive60 version — later it will be joined by a more powerful i7 M70 xDrive.
It is presented with two electric motors (one per axle) that total 400 kW (544 hp) of maximum combined power (and 745 Nm of torque) that allows to launch the 2715 kg (EU) of the i7 up to 100 km/h in fast 4.7s and reach an electronically limited top speed of 240 km/h.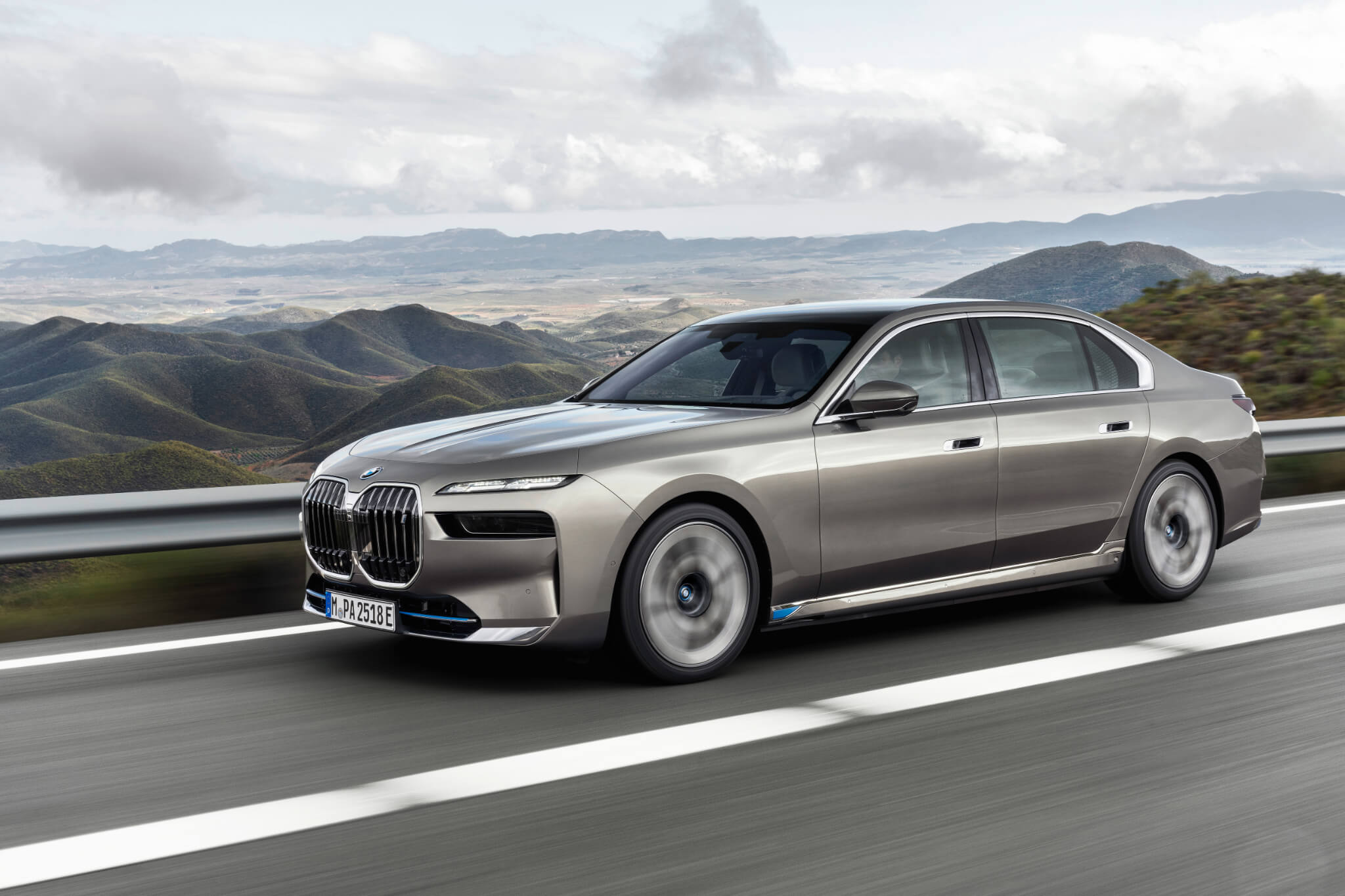 Powering the engines is a 101.7 kWh battery (net) that allows a maximum range of up to and between 590 km and 625 km (varies depending on the equipment installed). The declared combined consumption varies between 19.6 kWh/100 km and 18.4 kWh/100 km.
The BMW i7 xDrive60 allows charging of up to 195 kW in direct current (34 minutes is enough to charge between 10% and 80%) and up to 22 kW in alternating current (it takes approximately five hours to charge from 0 to 100%).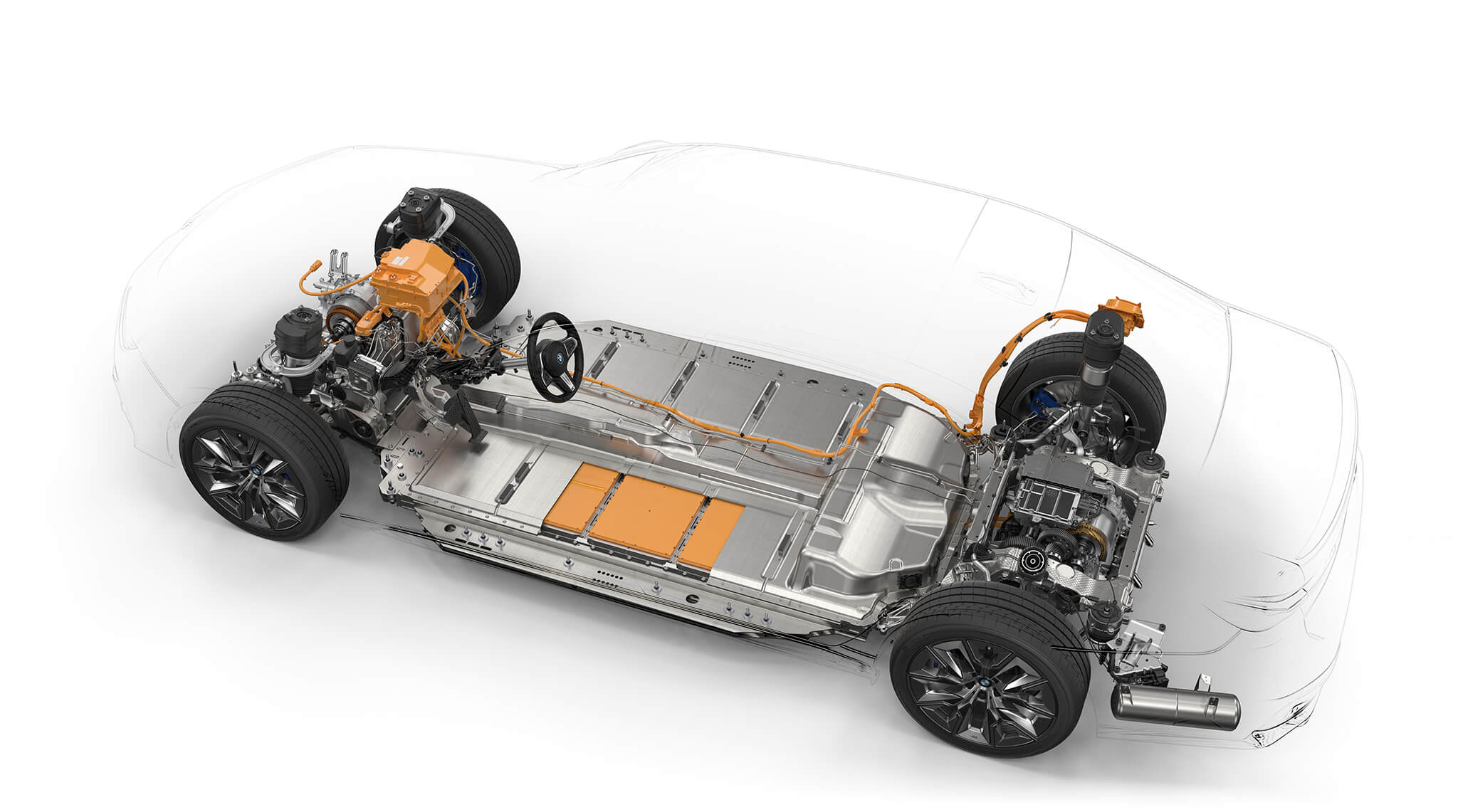 The battery is guaranteed for eight years or 160,000 kilometers.
What does the series bring?
As standard, the BMW i7 xDrive60 comes with 19″ wheels (can grow to 22″), integral active steering and adaptive air suspension.
In the interior, we find as standard items such as the panoramic roof, electric curtain for the rear side windows and rear window, electrically adjustable seats with memory, heated front and rear seats, four-zone air conditioning, ambient lighting, plush carpeted floor mats and Bowers & Wilkins surround sound system.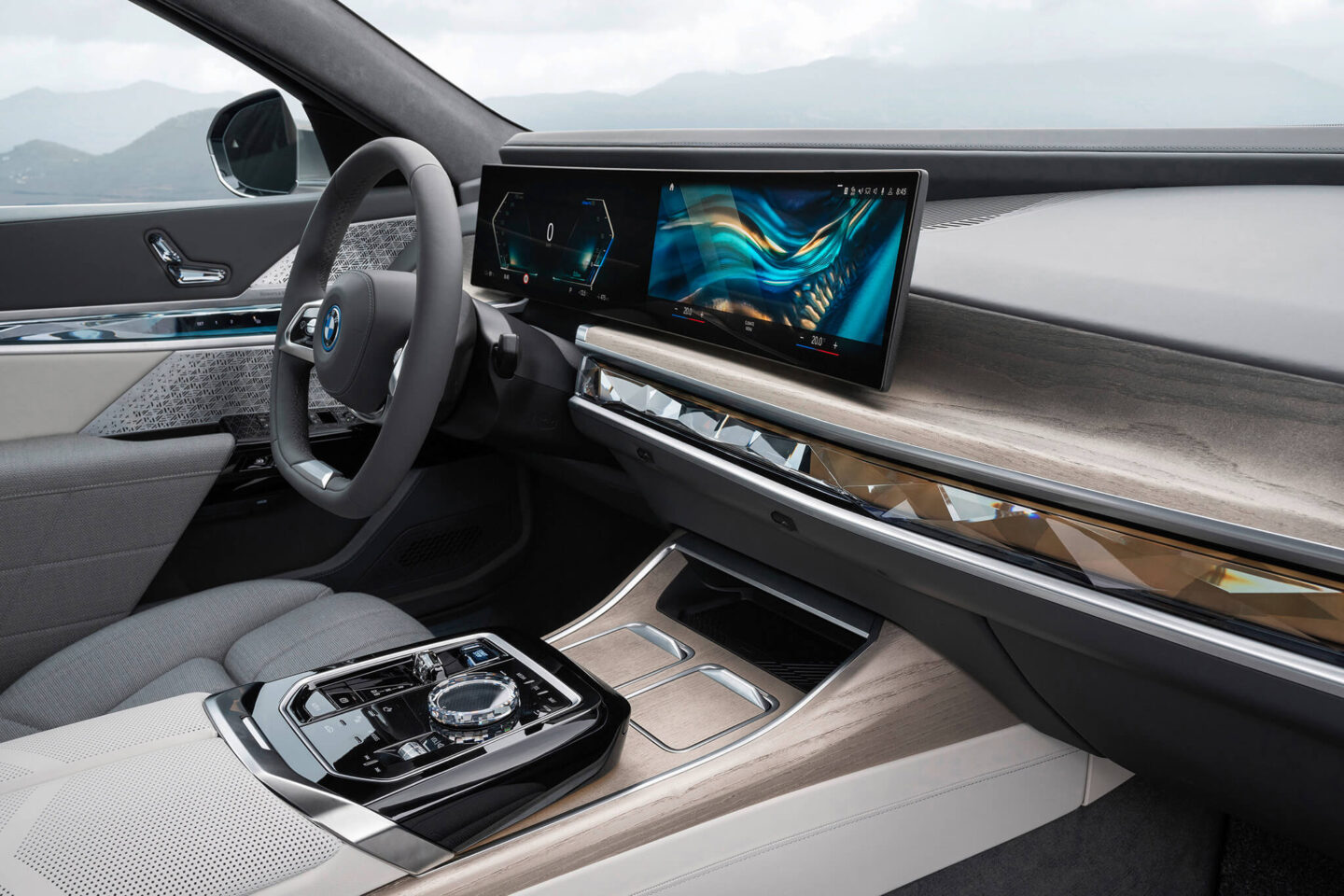 Previous (Left arrow key) Next (Right arrow key)
BMW Operating System 8 with 12.3" + 14.9" curved front screen and debut of the BMW interactive bar that combines design, lighting and functionality
In the field of connectivity and driving assistance, we have BMW Live Cockpit Professional and BMW Natural Interaction, Professional digital services and High beam, driving and parking assistants Plus.
In the field of lighting, all exterior lights are LED and there is even the 'Iconic Glow' that gives the vast "double kidney" of the i7 an illuminated outline.
How much?
The new BMW i7 is now available to order in Portugal with a recommended price of €146,850.