Miami's first Formula 1 GP is less than three weeks away, but Red Bull Racing's Sergio Pérez is already there.
In yet another production worthy of a Hollywood film, the Milton Keyes-based team once again put an F1 single-seater on North American roads, starring moments rarely seen.
It all started when Christian Horner, the boss of Red Bull Racing, called the Mexican driver to ask him to be in Miami "in May". But with the background noise of New York, Pérez realized he had to be in Vice City that very day.
NOT TO MISS: Sam Sunderland's Craziest Race? From the desert to the top of the tallest building in the world
This communication failure served as the premise for everything that followed, which is to say, a journey of more than 2000 kilometers between these two North American cities.
In between, Checo Pérez had the help of mechanics from Red Bull, water skier Parks Bonifay and Byron James, a player for the NFL's Miami Dolphins.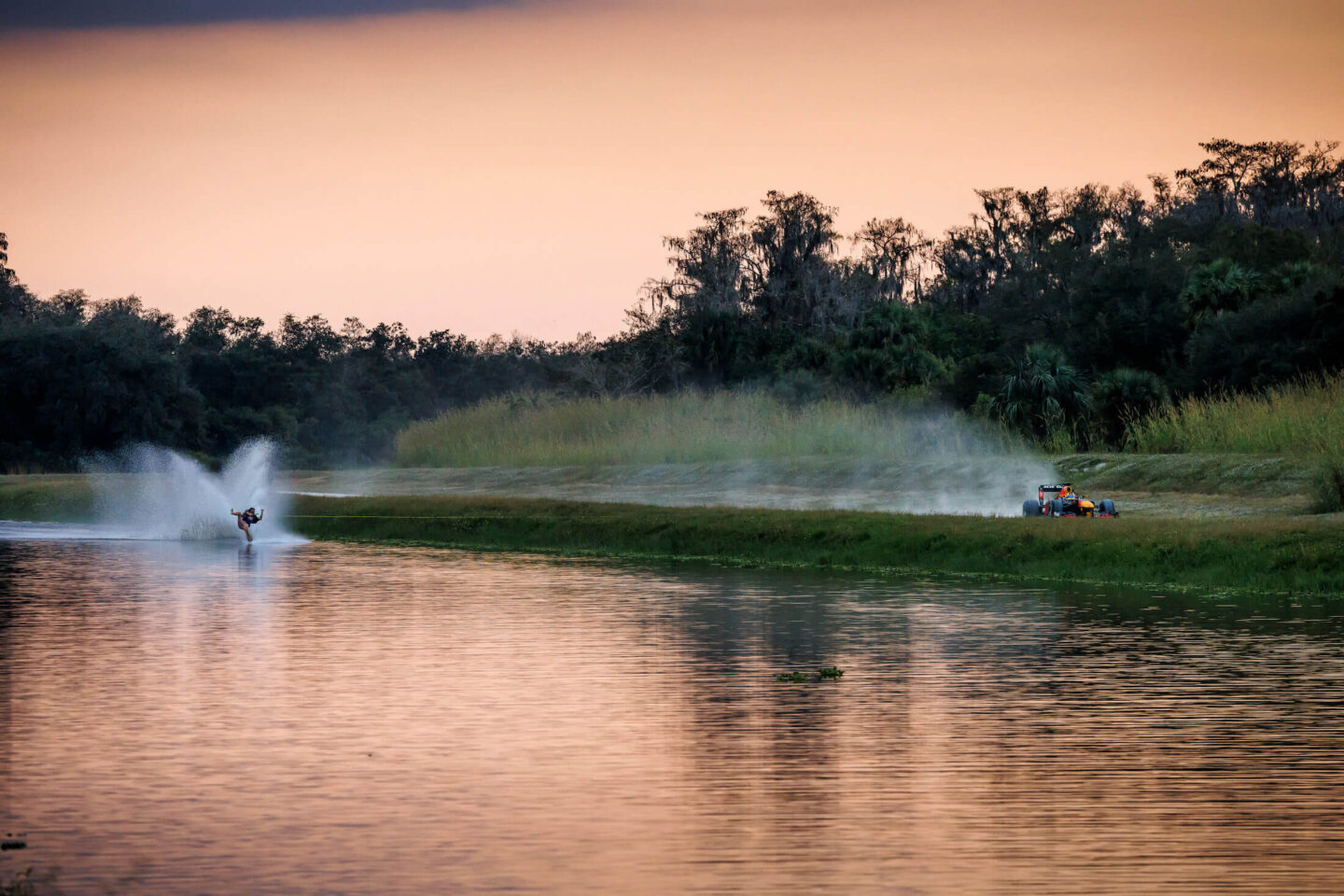 Previous (Left arrow key) Next (Right arrow key) READ ALSO: Is changing a tire difficult? Then try doing a "pit stop" in zero gravity
"It was great to take part in my first road trip with Red Bull. I remember Daniel (Riccardo) driving across the Golden Gate Bridge and I never thought I would have the opportunity to be a part of this," said Sergio Pérez.
About "Cold Start". From Monday to Friday at Razão Automóvel, there is a "Cold Start" at 8:30 am. As you drink your coffee or work up the courage to start the day, stay up to date with interesting facts, historical facts and relevant videos from the automotive world. All in less than 200 words.