UVE – Association of Users of Electric Vehicles, today made public a petition — complete document here — in which it proposes that Portugal bring forward the ban on the sale of new light vehicles with internal combustion engine to 2030.
With this petition, the UVE association intends to collect the necessary signatures for this issue to be addressed in a plenary session in the Assembly of the Republic.
Specifically, UVE calls for the adoption of the following calendar in the national market:
From 2030, only 100% electric and plug-in hybrid vehicles will be allowed to be sold; From 2035, only 100% electric vehicles will be allowed to be sold.
It is recalled that at the last COP26 Climate Conference, Portugal did not sign the Declaration for Zero Emissions from cars and goods vehicles — joining countries such as France, Germany, Spain and the USA.
RELATED: Synthetic Fuels. How much can a liter of gasoline or synthetic diesel cost?
On the other hand, Portugal has committed to ban the sale of vehicles exclusively powered by fossil fuels by 2035, leaving out hybrid cars, as approved in the Climate Base Law in November 2021. with this petition is the anticipation, in five years, of the goals assumed in the last year.
UVE calls on the country to anticipate the EU and present greater ambition. The country must ensure the transition to electric mobility as early as 2030 and commit to phasing out the sale of all diesel and gasoline-powered light vehicles by 2035.
In an official statement, the association reveals that these "requirements result from the climate emergency situation". The purpose of UVE is to "contribute to an increasingly environmentally friendly composition of the national vehicle fleet".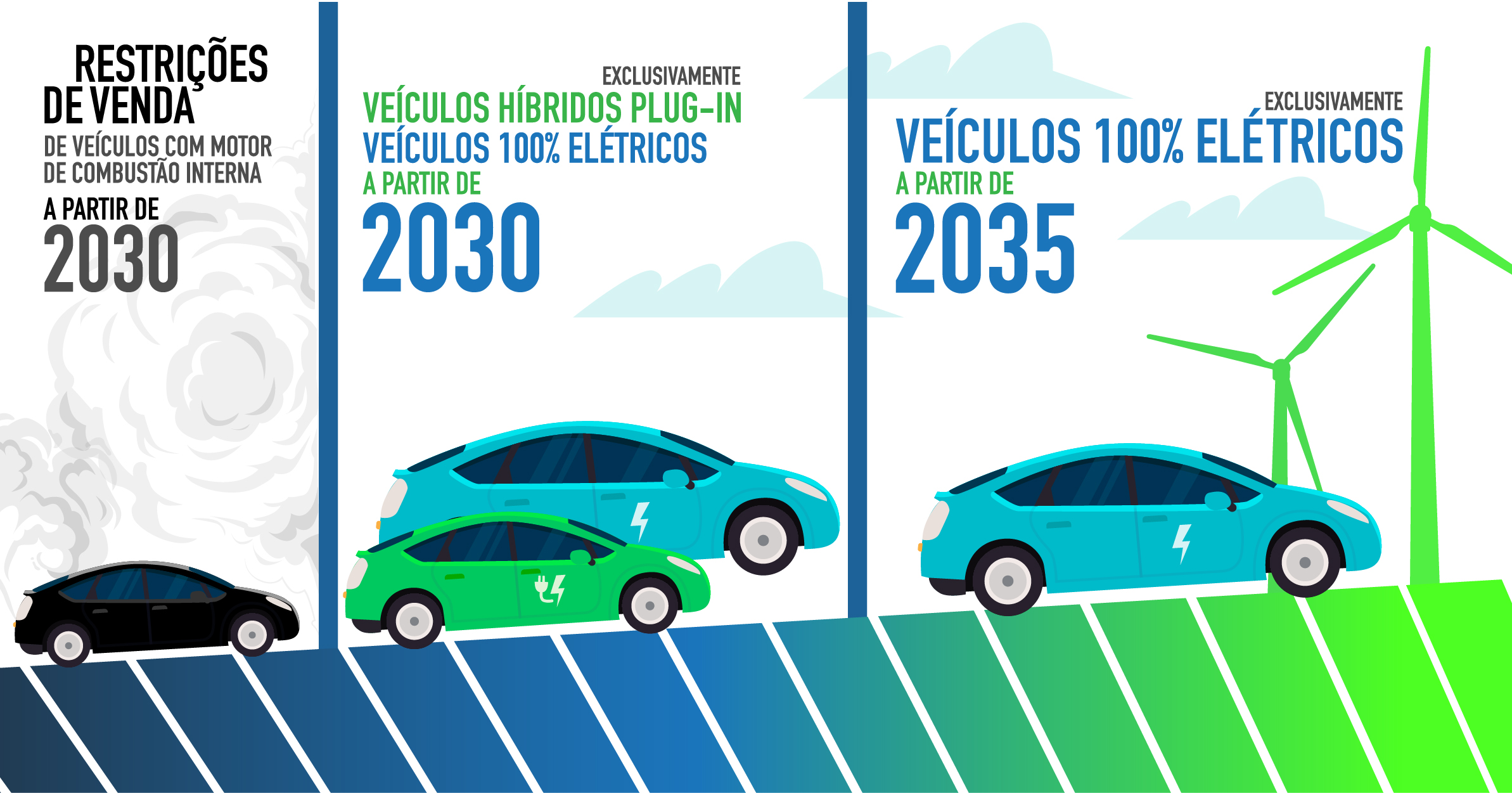 RELATED: Official. European Commission wants to end combustion engines by 2035