As the war between Russia and Ukraine intensifies on dry land, a parallel conflict is taking place on social media. On the one hand, many platforms have restricted Russian access and enforced policies to combat fake news. On the other hand, President Vladimir Putin closed the siege and banned the operation of giants such as Instagram and Facebook.
The restriction directly affects the Russians, who now have targeted and fractional information about the war.
"A huge population is limited about what is really happening, while people from other countries are seeing it clearly", says Beth Saad, from USP's School of Communication and Arts (ECA). "It's an exercise of government power, controlling the distribution of information and public opinion."
"The government diminishes the plurality of narratives that are posed about the war, reducing the interpretive package of the population and creating a dominant symbolic production about the event", he explains.
Karol Castanheira, professor of Journalism at the University of the State of Minas Gerais (UEMG), raises another problem. "The suspension restricts the forms of interaction of the population to propose resistance to government actions, such as the organization of mobilizations and demonstrations."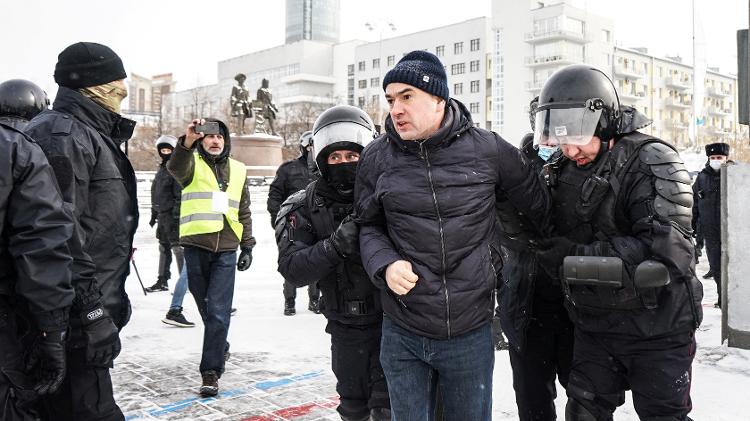 A person is detained during an anti-war protest in Yekaterinburg, Russia
Image: Via REUTERS
bad for business
The siege of foreign social networks also has consequences for the country's economy.
As in Brazil, Instagram is extremely popular in Russia, with over 80 million users. The network has become an important free online sales tool for small and medium-sized businesses.
"Products and services are offered through these networks and a significant part of the relationship with customers is now based on company profiles. Posts published by consumers and digital influencers promote brands and help form their image. Online sales through social networks also contribute for business revenue", explains Carlos Alberto Iglesia Bernardo, coordinator of the postgraduate course in cyber security at Instituto Mauá de Tecnologia (IMT).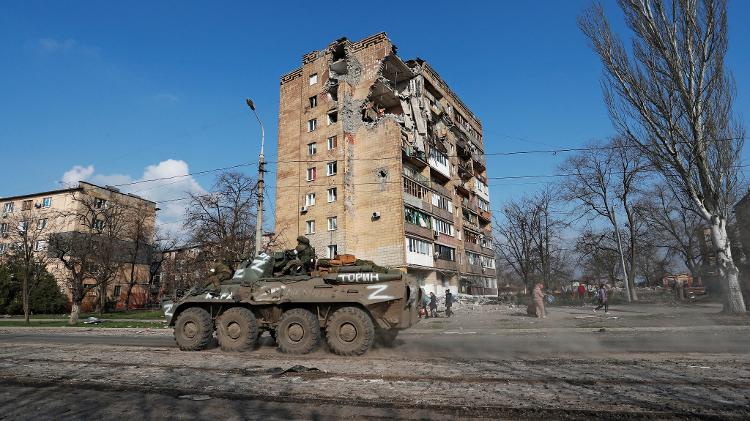 Pro-Russian troops in an armored vehicle in Mariupol, Ukraine
Image: Alexander Ermochenko/Reuters
The situation of Brazilians
Since the suspension of social networks, the use of VPNs, tools that help to circumvent this restriction, has skyrocketed: it is 2,088% above the daily average.
Brazilian student Letícia Vitória Alves, 26, is one of them. "Before, I didn't load Instagram or Facebook. Now with VPN I can access everything."
Like other Russians, she also started using Telegram, a competitor to WhatsApp. " Given that [o app] it's russian, for security reasons we're heading there. We're going to lose everything," he says.
Brazilian Rafael B. (who asked for his name to be changed), 30, also adopted Telegram. Studying medicine for six years in Kursk, a Russian city 200 kilometers from Ukraine, he says he also discovered another app, VK
The app works practically like a Facebook, only with more features and services. With it, you can watch movies, listen to music, among others. "It even has its own payment system", explains the student.
A third brand taking advantage of the market gap is Viber, which offers messaging and calling, like Whatsapp.
Fake news is a crime
Still, Brazilians report that they need to be careful when using the new apps.
In April, President Vladimir Putin passed a law that punishes the sharing of fake news with 15 years in prison. However, "fake news" depends on what the Russian government preaches. Posting messages and content on the internet that are against the Armed Forces, for example, can lead to harsh punishments.
"It's very serious. I'm a little ghost and any reason can arrest me. With all the reprisals, fear speaks louder and I can't lose my visa. I want to finish my college and I protest internally", says Letícia.