In recent years, the entry of Asian giants in Brazil has made the competition for space in the national retail sector even fiercer. If before brands like Magazine Luiza, Lojas Americanas, Mercado Livre, Casas Bahia and Amazon competed for the attention of consumers among themselves, now companies count on the presence of names like the Chinese Alibaba and the Singaporean Shopee.
But is it worth buying shares or BDRs (stock receipts, usually from abroad) from companies like Alibaba and Shopee? And what about the shares of American Wish? See the opinion of analysts interviewed by UOL and learn what to consider when acquiring e-commerce companies listed on Exchanges out there.
Adverse scenario for Asian retailers
Over the past six months, shares in Alibaba and Shopee have dropped sharply. Sea Limited, the holding company that owns Shopee, had its shares valued at US$357.09 on the New York Stock Exchange (NYSE) in October, well above the current US$108.58 – which represents a drop of 69.5% in six months.
Also listed on Nyse, Alibaba dropped from $168 to $95.49 in the same period — a 43% drop.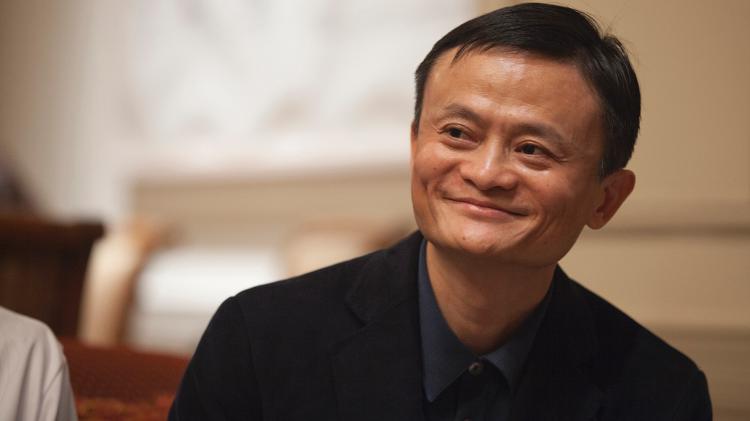 Jack Ma, one of the founders and former CEO of the Alibaba Group, was missing for months
Image: Alibaba Group
In addition to economic aspects that impact various economies around the world, such as the problem in production chains resulting from covid-19 and the soaring inflation, these companies are also experiencing particular difficulties.
According to Will Castro, chief strategist at Avenue, a stockbroker operating in the United States, since October 2020 some factors weigh against Alibaba's operation.
"After emerging as a big winner during the pandemic, 'Chinese Amazon' received fines for some of the operations, and saw the weight of government regulation on several technology companies grow, in addition to the disappearance for a few months of the founder Jack Ma," he says.
For Castro, the Chinese government's growing surveillance also works against Shopee. "The fact that they are Chinese companies at a time when the fight with the US is intensifying is another aspect that does not help at this moment", he says.
Currently, Alibaba and Sea Limited are valued at $257.9 billion and $60.5 billion, respectively.
A third foreign newcomer that has been prominent among e-commerces in Brazil is Wish, a platform founded in San Francisco, California (USA), in 2010.
In this case, the company has a much lower market value than the Asian companies. Today, ContextLogic, its holding company, is valued at $1.33 billion on Nasdaq. In the last six months, the stock price has gone from $5 to $2.
RB Investimentos strategist Gustavo Cruz says that the growth of digitalization and greater access to the internet, together with the advancement of logistics, make these businesses some of the most desired by global investment funds.
However, he says it is necessary to consider government interference in operations. "In 2021, Alibaba suffered a lot when China started to watch its steps closely and say that it was necessary to reduce the power of the private market," he says.
Another company on investors' radar is Shein, a Chinese fashion retailer. In January, the Reuters agency reported that Shein had resumed plans to make its IPO (public offering, i.e. entry on the Stock Exchange) on NYSE in 2022.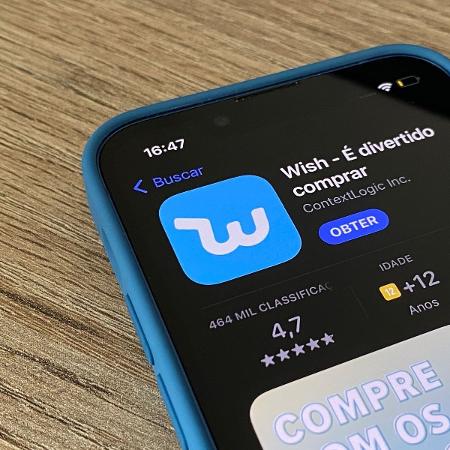 American retailer Wish application
Image: Lucas Carvalho/Tilt
Is it worth purchasing BDRs from foreign retailers?
Fabrício Gonçalvez, CEO of Box Asset Management, says that doubts weigh against the retailers in relation to the profitability of the business.
"Retail companies operate on tight margins. The additional risks of these three companies [Alibaba, Shopee e Wish] need to be considered when making an investment decision", he declares.
As an alternative, investors can look for more consolidated businesses, such as Costco, Walmart and Dollar General, in addition to Amazon, says Gonçalvez.
The CEO of Box Asset Management also states that Alibaba and Shopee's BDRs (Brazilian Depositary Receipts) — types of securities that represent the shares of foreign companies on the B3 — have low liquidity (possibility of immediate redemption) and higher costs.
If the investor wants exposure to foreign assets, the best way is directly through a brokerage firm abroad.
Fabricio Gonçalvez, CEO of Box Asset Management
Avenue's Will Castro agrees. Traded through Brazilian brokerages, BDRs are not exempt from Income Tax (IR), are traded in fewer days than the original shares and still suffer from the ups and downs of the exchange rate.
An investment alternative
For those looking for more security and risk reduction, the alternative to investing in the foreign market is through ETFs (Exchange Traded Funds), which are funds that replicate certain benchmarks, such as Nasdaq or Nyse.
With positions in assets like Amazon, Tesla, Nike and Home Depot, the Consumer Discretionary Select Sector SPDR Fund could be a good fit, according to Avenue's chief strategist.
Those looking for an online commerce option also have the Amplify Online Retail ETF (IBUY) as an alternative, which has companies such as Amazon, Booking, Uber and Airbnb in its portfolio, among others.