Os synthetic fuelsalso called eFuels, have recently gained visibility again with Porsche's direct involvement in their production — production starts this year at the Haru Oni ​​plant in Chile, with Siemens Energy and ExxonMobil as partners.
According to Frank Walliser, vice president of GT at Porsche, synthetic fuels have the potential to reduce CO2 emissions by up to 85%, a giant leap in the fight to reduce greenhouse gas emissions.
What's more, they can be used by all vehicles with internal combustion engines, whether new or old – from automobiles to giants of the seas – and can use the same distribution and storage infrastructure that exists for fossil fuels.
SEE ALSO: "Future of competition could pass through biofuels" says director of Ferrari's endurance program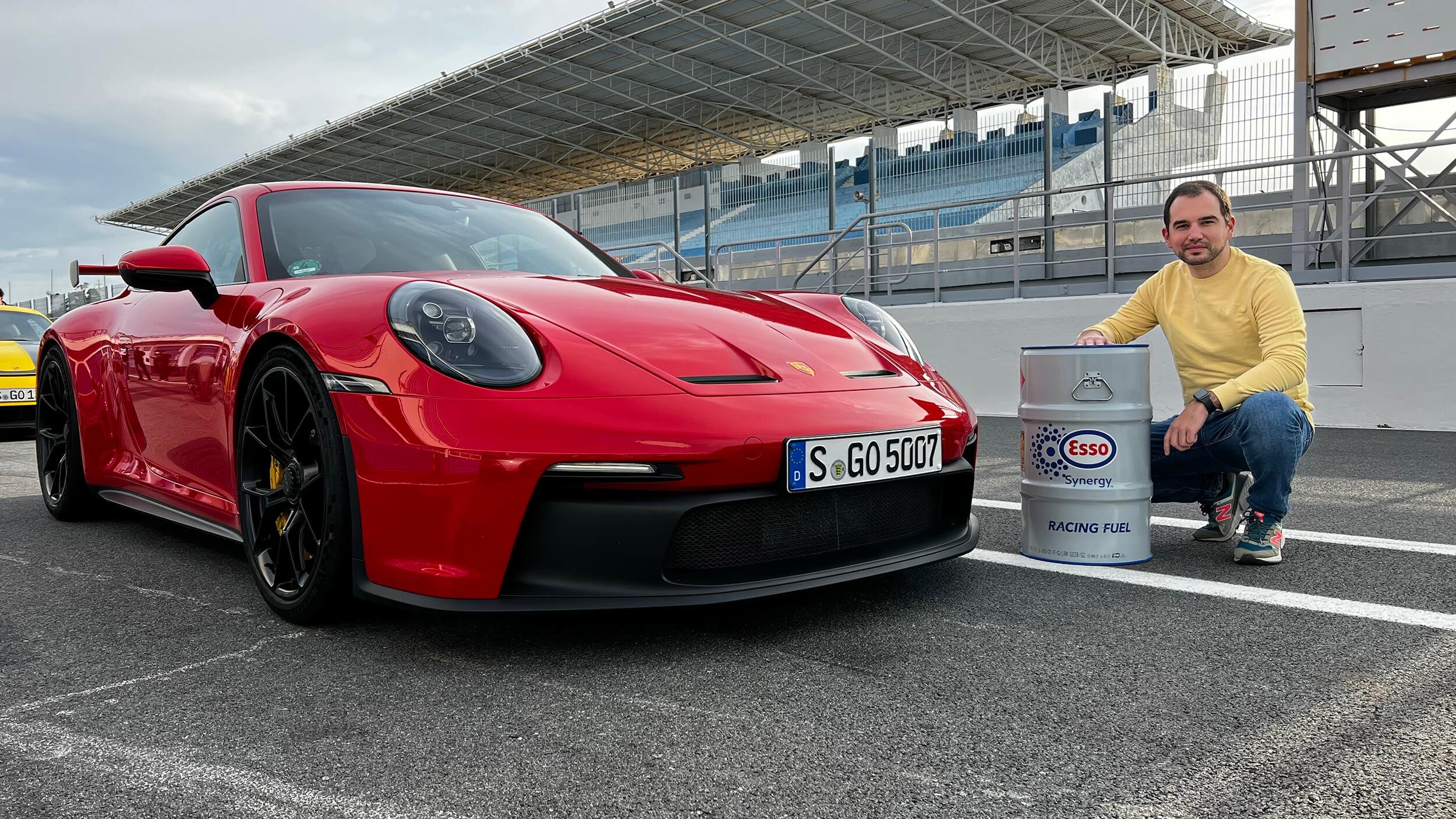 During the 718 Cayman GT4 RS presentation event at the Estoril circuit (even though a 911 GT3 is in the picture), the only fuel available was the synthetic type, which Porsche already uses in the Porsche Supercup.
In other words, the "old" combustion engine could be part of the solution to accelerate the decarbonization of the economy, without having to wait only for the progressive electrification of the transport sector.
This is a topic that has gained relevance again at a time when fuel prices are breaking records, and countries are looking to redefine energy origin and production. A situation made worse by the war in Ukraine.
However, doubts regarding the costs of synthetic fuels remain one of the main issues regarding their implementation and potential replacement of fossil fuels.
How much will synthetic fuels cost?
Currently, synthetic fuels are much more expensive than fossil fuels. Mostly because one of its two constituent ingredients is hydrogen — the other is carbon dioxide (CO2) which can be captured directly from the atmosphere.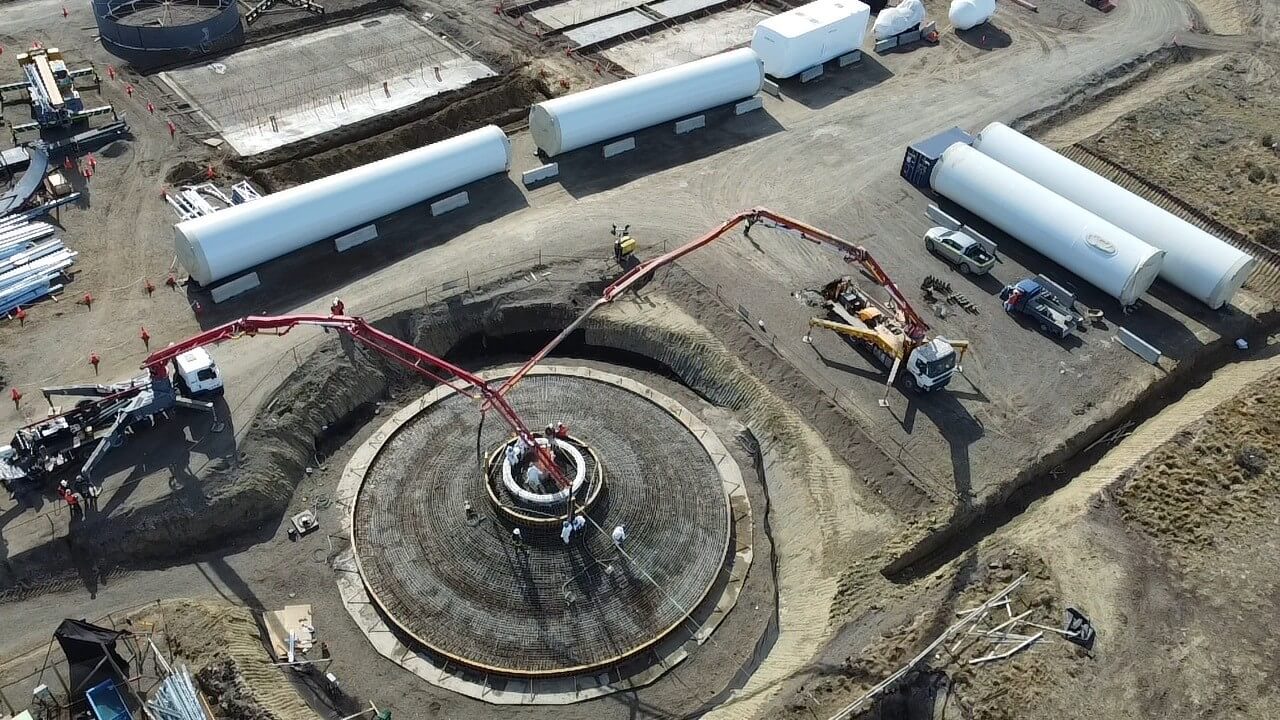 Construction of Porsche's synthetic fuel production unit in Chile.
Nowadays, producing green hydrogen (using renewable energy) is far from cheap and this negatively affects the final cost of this fuel. But there are those who don't throw the "towel on the floor".
According to the eFuel Alliance — of which Mazda is a part —, this scenario could improve as their production scales.
But to produce synthetic fuels on an industrial scale that positively affect the price – the Porsche factory, for example, is just a "drop in the ocean" for global needs, even when it is running at its maximum capacity of 550 million liters per year in 2026 — several things have to happen.
For example, the eFuel Alliance says "there is no CO2-based taxation policy for fuels that recognizes the role of eFuels in making road traffic carbon neutral".
If market and production conditions are adequate, the eFuel Alliance foresees a scenario where synthetic fuels can be introduced in 2025, even if blended with conventional fuels, with the proportion of this blend progressively increasing until 2050, where they would definitively take over. , the place of fossil fuels.
The eFuel Alliance predicts that the production costs of a liter of synthetic fuel in 2025 will be between €1.61/l in the most optimistic scenario and €1.99/l in the most pessimistic scenario, with these accounting for 4% of the total blending with conventional fuels.
In 2050, with more production and lower production costs, the advanced forecast would put between €0.70/l and €1.33/l for the cost of synthetic fuels.
And how much would a liter of gasoline or diesel cost?
There doesn't seem to be a scenario where we don't see an increase in the cost of fuels over the next few decades, whether synthetic or not.
Even with the introduction of synthetic fuels to the market little by little, mixing them with conventional fuels, the rise in prices seems to be a certainty, with the eFuel Alliance predicting a decline only in the middle of the century.
This means that gasoline in 2025 would be between €1.34/l and €1.36/oil diesel, between €1.21/l and €1.22/l, rising progressively until 2040, reaching, respectively, between €1.59 /l and €2.28/l, and €1.50/l and €2.19/l.
Only in 2050, where in this scenario synthetic fuels would become the only ones available, will we see a reduction in their cost.
Gasoline would be between €1.45/l and €2.24/l, while diesel would be priced between €1.38/l and €2.17/l.
It should be noted that the prices shown already include the taxes and fees currently in force in Germany, where this report was originally produced by UNITI — a German trade association for fuels and lubricants.
Taking into account the taxes and fees currently in force in Portugal, these values ​​would have to rise.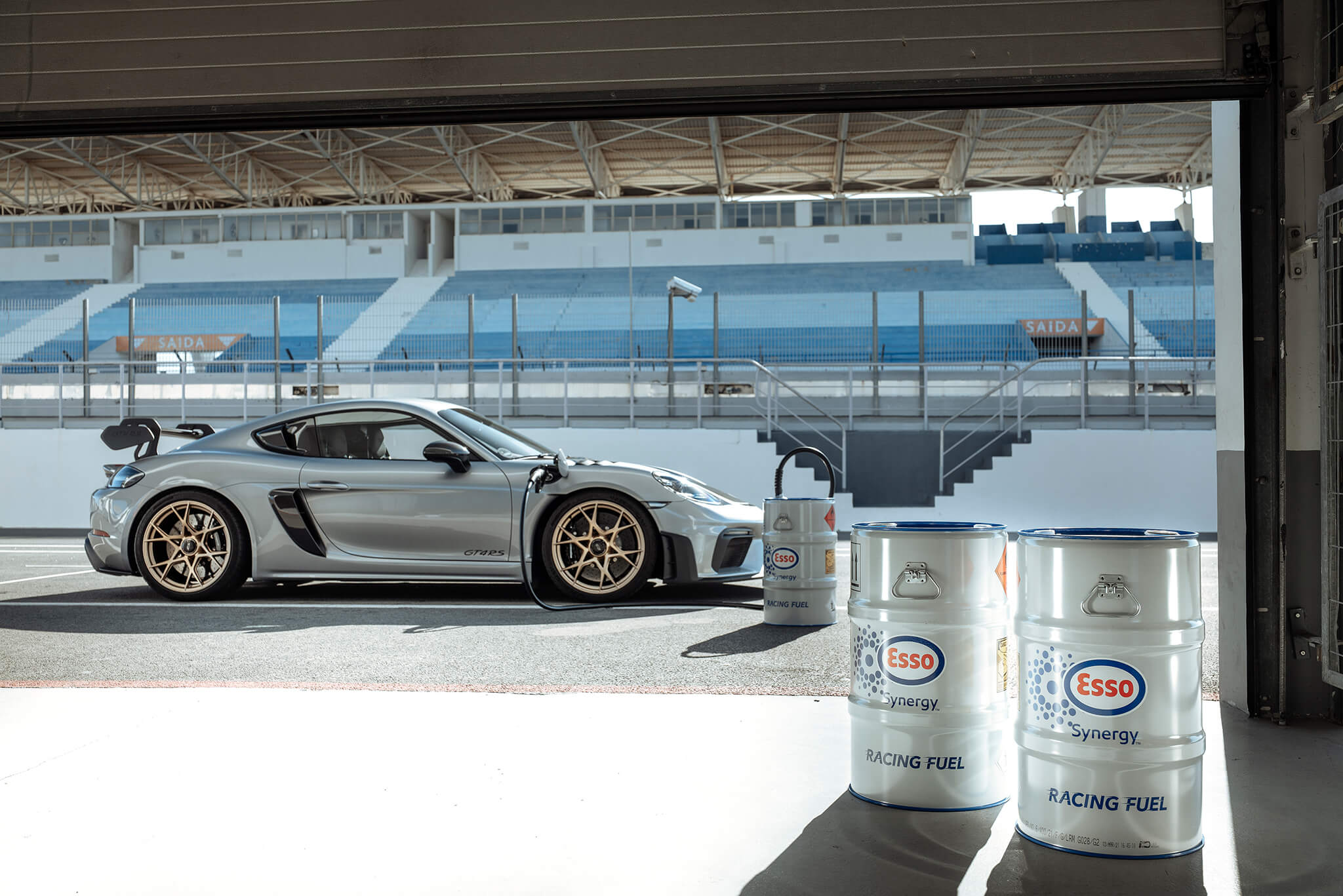 more predictions
In addition to this eFuel Alliance forecast, there are others that also seek to predict the cost per liter of synthetic fuels.
From the most optimistic, such as Bosch, which puts a cost per liter of synthetic fuel between €1.00 and €1.40 in the long term, to the most pessimistic, such as those advanced by the ICCT (The International Council for Clean Transportation), which raises these forecasts to values ​​between €3.00/l and €4.00/l.
Fonte: Forbes, eFuel Alliance