Any opportunity to hear Cosworth's glorious naturally aspirated V12 from GMA T.50 is always very welcome and Gordon Murray Automotive has made us feel welcome again.
This time the GMA T.50 was shown during the 79th Members' Meeting, on the mythical Goodwood circuit, in England, leading a parade of old Formula 1 single-seaters, all equipped with engines — no less musical… — V10.
Capable of "climbing" up to 12,100 rpm, the 12-cylinder engine of this GMA T.50 is "music from the gods" for any petrolhead, reminding itself of the sound of some F1 cars of the past, when these single-seaters "assembled" blocks V12 and V10.
DON'T MISS: GMA T.50. All the numbers of the real successor of the McLaren F1
And this creation by Gordon Murray, the «father» of the McLaren F1, does not stop there, as it fulfills a series of requirements that promise to make it a very special car.
In addition to the naturally aspirated 4.0 V12, which «delivers» 663 hp and 467 Nm, this T.50 weighs just 986 kg (less than the Mazda MX-5 1.5) and comes with a manual gearbox, rear-wheel drive and three seats, with the driver in a central position, as in the McLaren F1.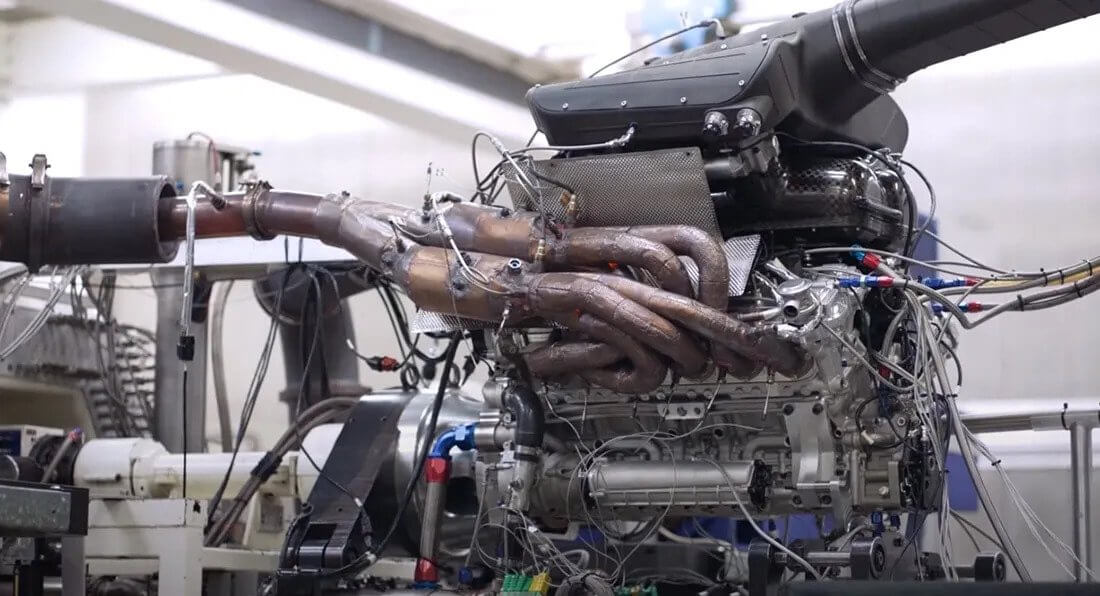 This is the GMA T.50's V12 engine.
As for the price, it is also impressive. Only 100 units of the GMA T.50 will be produced, each costing approximately €2.61 million, pre-tax.
About "Cold Start". From Monday to Friday at Razão Automóvel, there is a "Cold Start" at 8:30 am. As you drink your coffee or work up the courage to start the day, stay up to date with interesting facts, historical facts and relevant videos from the automotive world. All in less than 200 words.