Consumption, leisure and socialization habits have been drastically altered by the covid-19 pandemic. But nothing compares to the consequences in the work routine. Suddenly, we were forced to transform our homes into functional offices.
For many people, the main work tool is the notebook, and it can be advantageous to invest in equipment and accessories that offer greater comfort during the hours in front of the computer.
We have selected some items that can be very useful to increase your comfort at home.
Base with cooler (Multilaser)
Price: BRL 76.47*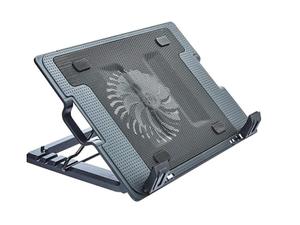 Image: Disclosure
Comprar
The height and position of the notebook can disrupt your posture, causing neck and back pain. This base has four height adjustments and has a built-in cooler to help cool the device. It also has two USB ports, for connecting peripherals such as keyboards, mice and speakers.
USB light
Price: from BRL 12.90 to BRL 8.99* (30% discount)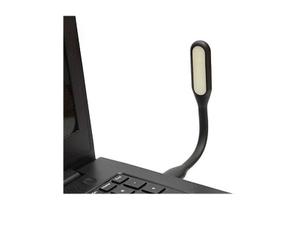 Image: Disclosure
Comprar
Whether working at night or just reading, this lamp is a simple and very useful accessory. Just plug it into one of the notebook's USB ports for it to light up. With its flexible rod, it is possible to direct it to any point. In addition, its energy consumption is low: you can use it for long periods without worry!
External speakers (C3TECH)
Price: BRL 35.80*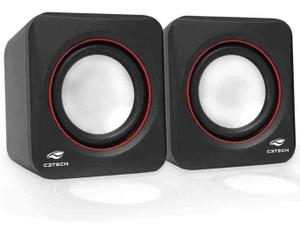 Image: Disclosure
Comprar
Working from home gives you the freedom to listen to music anytime. A pair of speakers can make this moment even more pleasant and relaxing. This model, with a power of 3 watts, can be connected directly to the USB port of any notebook. It's a compact option: it measures 10.6 cm wide, 18.8 cm high and 6.8 cm deep.
5 in 1 cleaning brush (Hagibis)
Price: from BRL 51.49 for BRL 30* (42% discount)
Image: Disclosure
Comprar
Keyboards are big dust collectors, which can cause them to malfunction. This brush is a very versatile item: the tip can be switched between nylon bristles, flocking sponge, high density brush and metal pen tip. It also comes with a key highlighter, so you can get each button out of place and clean the dirt it hides.
Cover for notebook (Multilaser)
Price: from BRL 96 to BRL 51.40* (46% discount)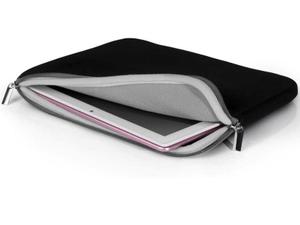 Image: Disclosure
Comprar
Covers are simple but very useful items to protect your notebook from scratches, dust or impacts – especially if you work some days in person and need to take your equipment from home to office (and vice versa). This model is made of high durability neoprene and can be washed normally. It has space for notebooks up to 15.6 inches (39.6 cm).
Laptop backpack (Lenovo)
Price: BRL 149*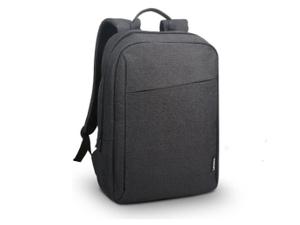 Image: Disclosure
Comprar
Another more complete option on the home-office (or home-wherever you want to work) journey is a backpack. In addition to protecting the notebook, it can also charge accessories such as power cord, phone and mouse. This Lenovo model has space for notebooks up to 15 inches (38.1 cm).
Expansor Hub 3.0 (Super Led)
Price: from BRL 33.90 to BRL 31.79* (6% discount)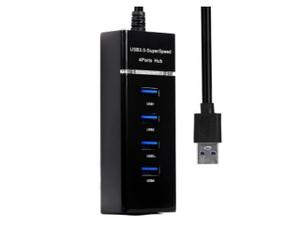 Image: Disclosure
Comprar
Since most accessories and peripherals work through the USB port, it's always good to have a few more ports available. This accessory, called a hub, provides four more, which can be used freely for keyboards, mice, printers, flash drives, external hard drives and cell phone chargers.
Mouse pad with gel support (Multilaser)
Price: BRL 31.90 to BRL 39.90*
Image: Disclosure
Comprar
Spending long hours in front of a desktop or notebook computer can cause repetitive strain injuries, but this can be avoided with some posture adjustments and simple items. This mouse pad has gel support for the wrist region, to help those who suffer from tendinitis, for example. Available in small and large sizes.
Self-adhesive webcam cover (Allinko)
Price: from BRL 19.97 to BRL 16.99*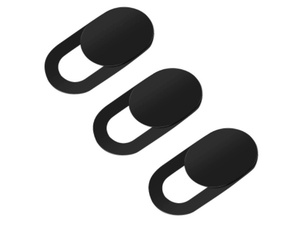 Image: Disclosure
Comprar
Some of the most common viruses on the internet can activate your camera remotely and spy on your privacy. This cover can be fixed over the lens and can be slid as needed, hiding the wearer at any time. The package comes with three units — and it also works for tablets and cell phones.
Mini USB desktop fan (ARCTIC)
Price: BRL 63.04*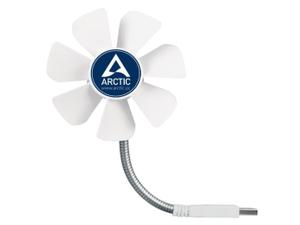 Image: Disclosure
Comprar
This little accessory can help when the notebook gets hot or on the hottest days. It works connected to the USB port and has a flexible rod, to be directed in any direction. It can also be used in other USB inputs, such as in cars and consoles. Comes in dimensions 9.6 cm x 2.2 cm x 20.5 cm.
A tip: do you usually shop online? Subscribing to Amazon Prime can be a good alternative. With the first month of free trial and then for only R$ 9.90, you have free and fast delivery for several purchases anywhere in Brazil.
*Prices and list checked on April 20, 2022 to update this story. It may be that they vary over time.
UOL may receive a portion of sales through the links recommended in this content. Store prices and offers do not influence editorial selection criteria.