The South African billionaire Elon Musk announced today (25) the purchase of 100% of Twitter. Owner of Tesla and SpaceX, the businessman was considered the richest person in the world in 2022, with an estimated fortune of US$ 219 billion (R$ 1.021 trillion), according to a ranking by the American magazine Forbes.
According to Forbes, most of Musk's wealth comes from electric vehicle maker Tesla, in which he owns 23% of the shares. The richest man in modern history's other source of wealth is SpaceX. In February this year, the rocket company that invests in space tourism was valued at $74 billion.
But how did Elon Musk earn his fortune? To answer this question it is important to know a little about the history of this one of the most successful entrepreneurs in the world.
family and training
Elon Musk was born into a wealthy upper-class family in Pretoria, South Africa, the son of nutritionist and model Maye Musk and Errol Musk, a mechanical engineer, airline pilot and entrepreneur. In the couple's separation, his younger brother and sister decided that they would stay with their mother, while Elon moved in with his father.
Long before he became the richest man in the world, Musk taught himself programming as a child in South Africa. At 12, he closed his first deal by writing video game code and selling it to PC and Office Technology magazine for $500.
At age 17, Musk moved to Canada and worked a series of menial jobs, cleaning boilers and cutting wood to pay the bills and enrolling at Queen's University, where he began selling computer parts and complete PCs to other students.
Two years later, he managed to transfer to the University of Pennsylvania. There, he majored in economics and physics. His good academic results secured him a place for a doctorate at Stanford, but he left the university within days to build a startup with his brother Kimbal.
How did Elon Musk get rich?
Kimbal and Elon Musk created Zip2, a city guide software for newspapers, with $28,000 in seed capital 'borrowed' from their father. In 1999, the brothers sold Zip2 for $307 million. Musk took $22 million from the sale.
The businessman invested more than half of his earnings in the co-founder of X.com, an online payments service. The company acquired by the South African merged with its main rival and became PayPal, with Musk as the majority shareholder. In 2002, eBay bought PayPal and Musk made $180 million in profit.
At just 31 years old, Musk already had a net worth of $165 million. In May 2002, with $100 million from his personal fortune, Musk created Space Exploration Technologies, or SpaceX, which has an ambitious plan to spread human civilization across space.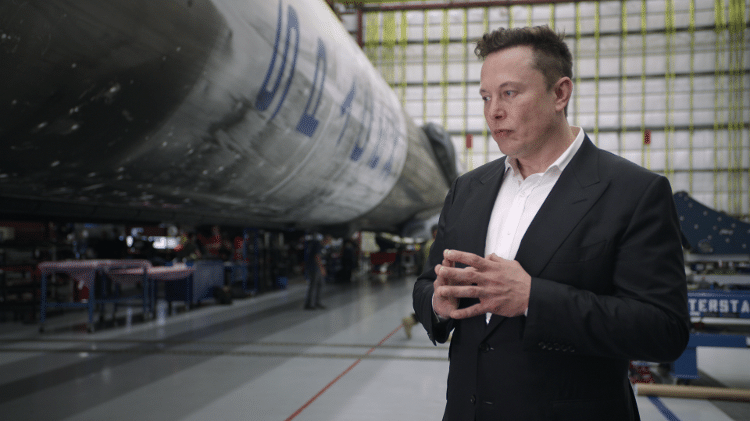 Elon Musk, CEO of SpaceX, in a scene from the documentary "Back to Space"
Image: Courtesy Netflix
Soon after, he co-founded Tesla, an electric car maker. A $456 million loan from the US government saved Tesla from bankruptcy in 2008. Two years later, the company became the first US automaker to be publicly traded since Ford in 1956.
Musk is also a co-founder of SolarCity, a provider of solar energy systems, as well as the Boring Company, which is dedicated to exploring underground.
near bankruptcy
In late 2008, Musk divorced his first wife and it messed with his finances. Musk went so far as to say he "ran out of money" and was living on loans from friends as he tried to keep his businesses afloat.
Things only got better when Tesla went public in 2010, making Musk's fortunes soar. In 2012, he first appeared on the Forbes richest list, with a net worth of $2 billion.
Twitter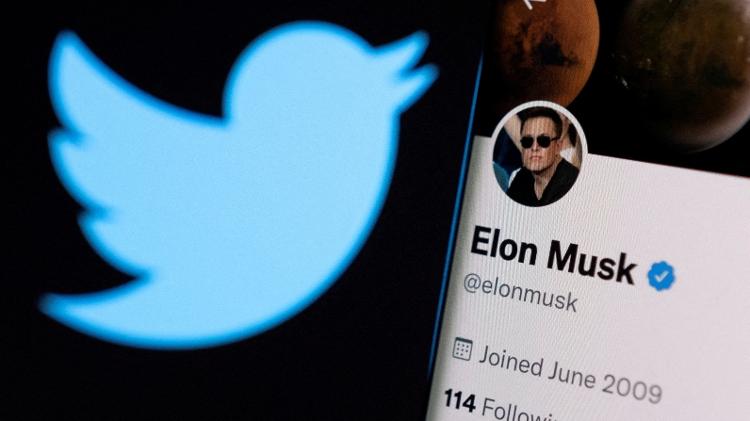 Elon Musk: o novo dono do Twitter
Image: Dado Ruvic/Reuters
This Monday (25), Musk started investing in yet another line of business, when he bought Twitter for US$ 44 billion (about R$ 214 billion). The businessman is known for defending "free expression" on the platform and has criticized some of Twitter's measures in the past.
It is estimated that the total value of the transaction is US$ 44 billion (about R$ 214 billion), as the entrepreneur will pay US$ 54.20 per share (about R$ 264). With the acquisition, the company will no longer have shares traded on the stock exchange, and will become privately held.
The deal is still subject to regulatory approvals. The company's statement mentions that it expects the purchase process to be finalized this year.