To dispel, from the outset, the doubts that the Ervedal Bridge It is not a copy of the 25 de Abril Bridge, it was designed in 1957 and its construction ended in the early 60's, thus advancing the famous "crossing" of the Tagus by a few years.
In fact, «legend has it» that this small suspension bridge with a length of 144 m with only one track, on the contrary, served as a model for the 25 de Abril Bridge, having served as a test of its construction. Well… We know that's not true.
What is known is that the crossing designed by Engineer Edgar Cardoso was built within the scope of the agricultural irrigation system "Ultra-Hydroagrícola do Vale do Sorraia", which crosses the Maranhão Dam and has had "several lives".
DO NOT MISS: How many meters deep are the pillars of the 25 de Abril Bridge?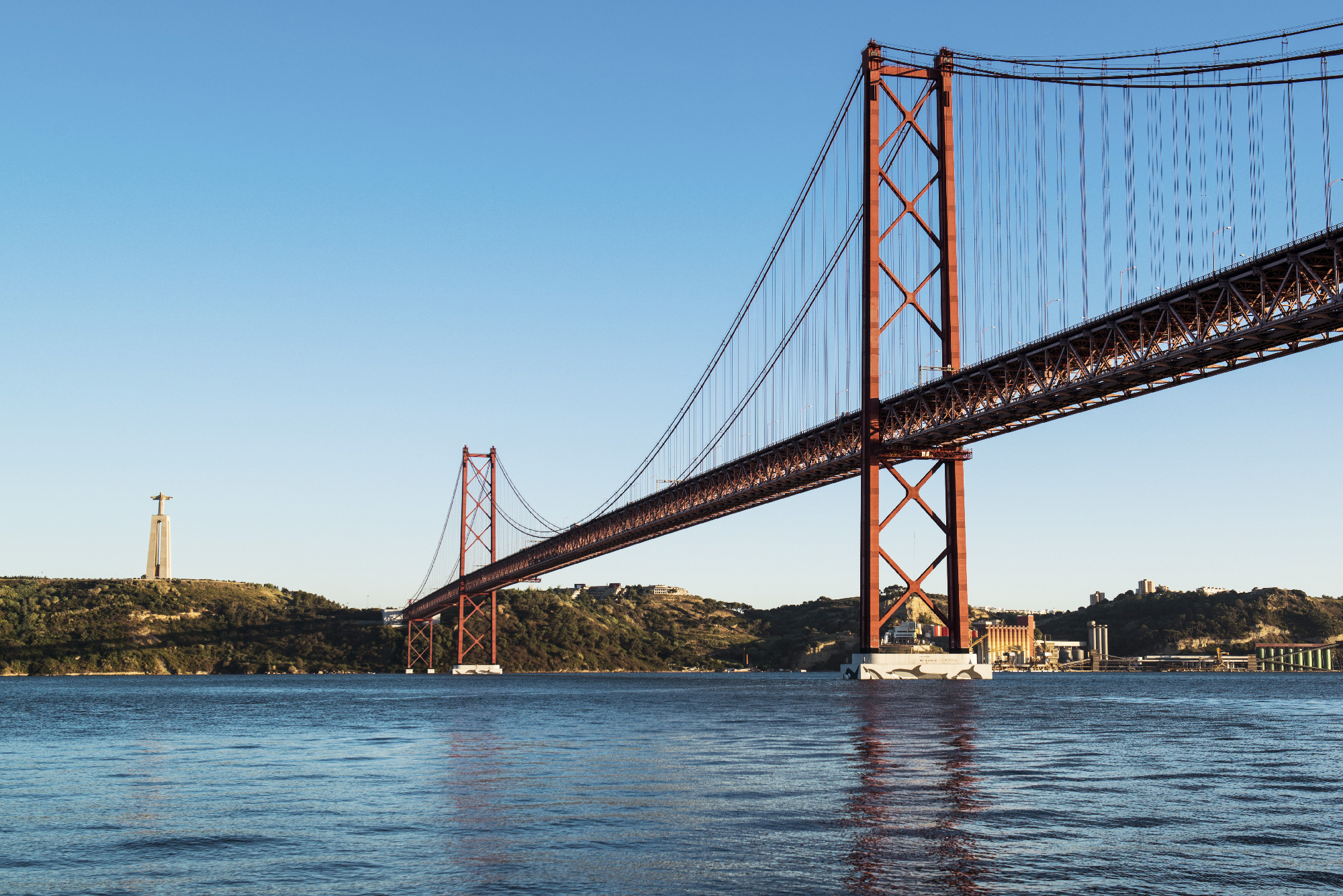 The similarities between Ponte 25 de Abril and Ponte do Ervedal are evident.
From the wood…
Always a suspension bridge, the deck of Ponte do Ervedal was initially built in pine wood and came to fulfill in the small town of Avis a role as crucial as that played by the 25 de Abril Bridge in the capital.
Due to the use of pine wood in its construction, it was estimated that its useful life was only 10 years. However, its operation lasted for 40 years and only a fire in 1985, which destroyed part of the pavement, «slowed down» its use, forcing it to serve only for the passage of pedestrians and cattle for 10 years.
This fire also motivated the emergence of another «legend» around the bridge. The story goes that the fire resulted from an argument between two shepherds over the passage of cattle. The shepherds were never identified nor the causes really established, but the story persists to this day.

The Ervedal Bridge is undoubtedly the ex-libris of the small Alentejo village. Avis City Council
… to metal
In the 1990s, and at the same time that its "double deck" received two decks intended for rail traffic, the Ervedal Bridge was also being prepared for the 21st century.
Thus, in 1998, it received a metal tray, was reinforced and saw its capacity substantially increased. However, it continued to rely on only one carriageway. After all, the movement in the Alentejo locality didn't demand more than that.
Reopened in 1999 — the same year that the two rail decks of the 25 de Abril Bridge were inaugurated — since then the Ervedal Bridge has continued to attract attention, serve populations and surprise those who were unaware of its existence.