O design exterior do Hyundai IONIQ 5 — the World Car of the Year — more like a tribute to the 70s and, above all, to Giorgetto Giugiaro, considered the greatest automobile designer of the 20th century. XX.
After founding Italdesign, it was he who designed models such as the Volkswagen Golf, Fiat Punto, SEAT Ibiza or the first Hyundai Pony. Also others, like the Maserati 3200 GT or the Alfa Romeo Brera, came out of his "penalty".
Ah… And of course, the first Lancia Delta (1979) was also designed by him.
SEE ALSO: IONIQ 5. The first video test of Hyundai's new electric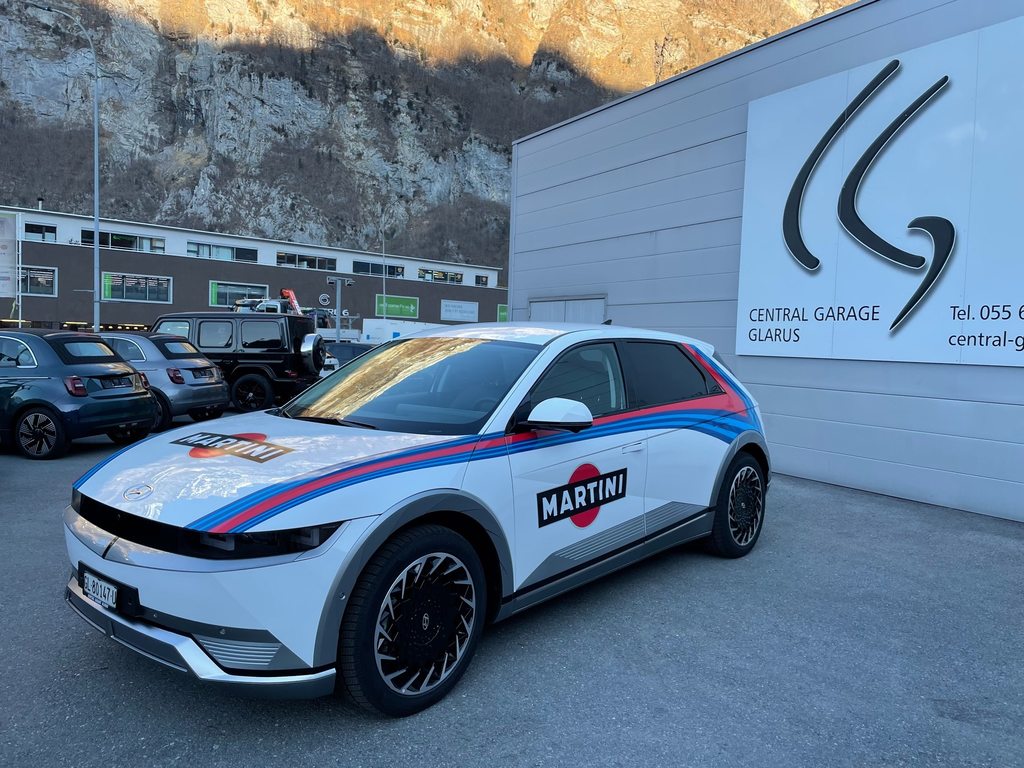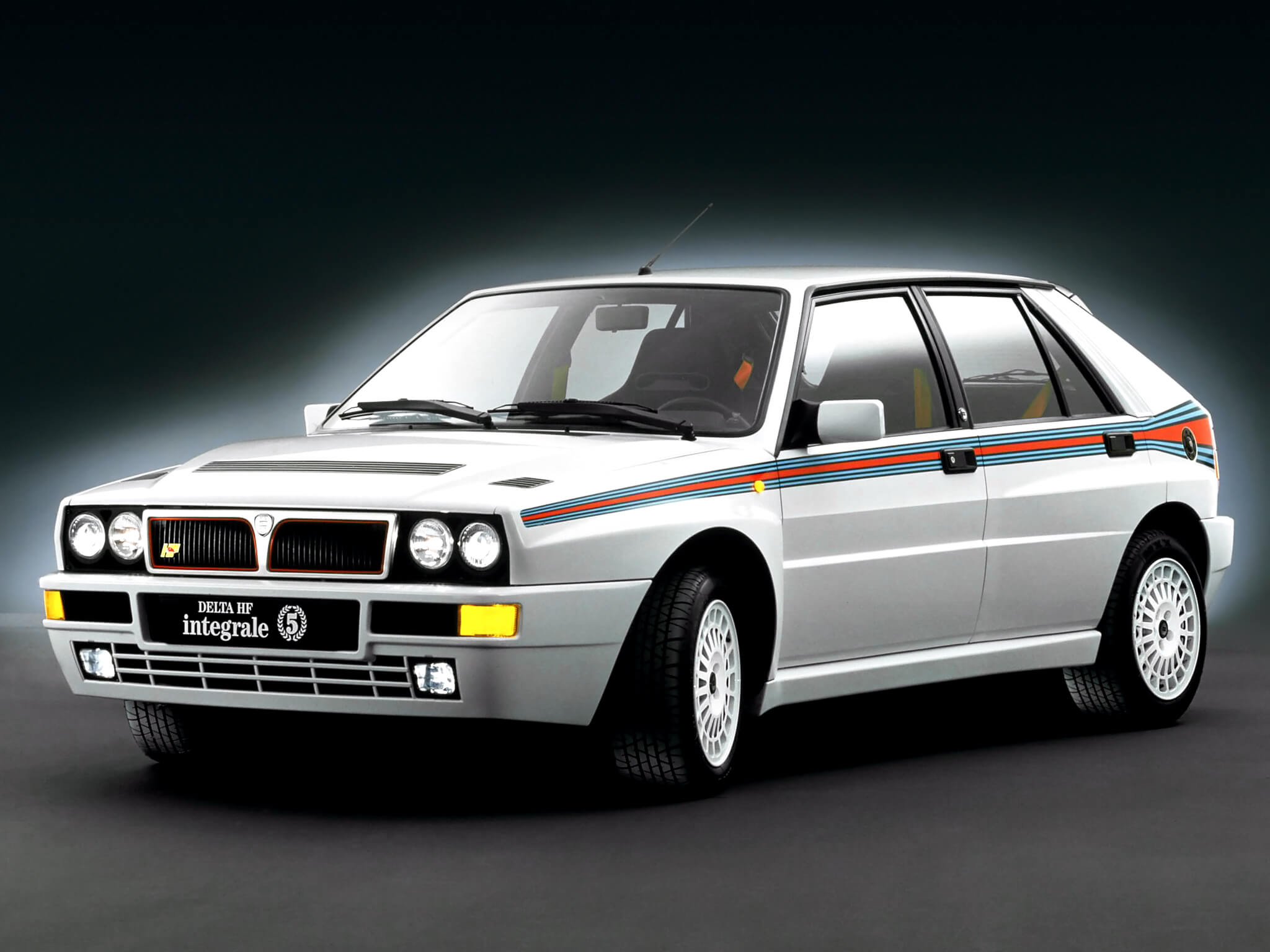 And when we looked at the Hyundai IONIQ 5, designed by Luc Donckerwolke — the 2022 World Personality of the Year — there were several (myself included) who saw the same proportions and key lines in the South Korean electric car as the Italian model.
The owner of this IONIQ 5 must have seen it and dared to decorate it with the iconic colors of Martini Racing, which further reinforced the link between the two models, evoking the Delta conqueror of rallying.
This copy in the images is for sale in Switzerland, by Central Garage Glarus, was registered in February of this year and only traveled 500 km.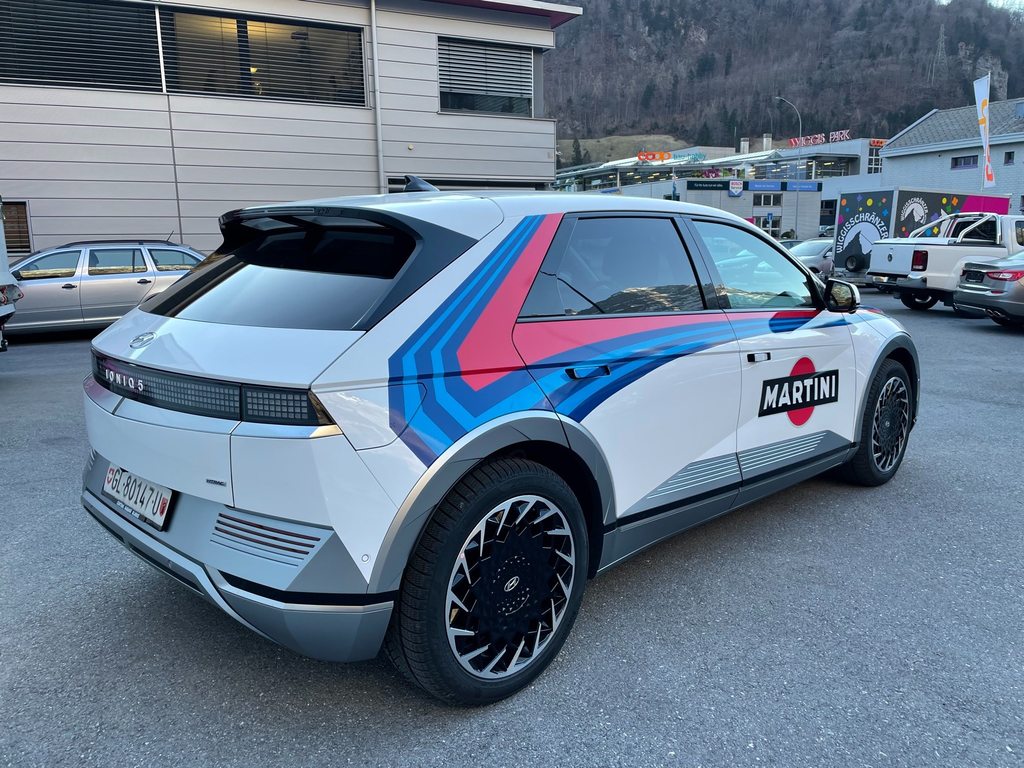 Previous (Left arrow key) Next (Right arrow key)
Perhaps the owner realized that the IONIQ 5 may look like a modern-day Delta, but it's not a Lancia Delta at all.
About "Cold Start". From Monday to Friday at Razão Automóvel, there is a "Cold Start" at 8:30 am. As you sip your coffee or work up the courage to start your day, stay up to date with interesting facts, historical facts and relevant videos from the automotive world. All in less than 200 words.