App driver William Santos Silva, 27, reports that he suffered from fatphobia when he worked at a telemarketing company. The case was taken to court, Silva won the lawsuit and received compensation of R$3,000 for moral damages last year.
A supervisor at the company where he worked called him "fat stinky" and other names that bothered him. The situation remained that way during the six months he worked at the company.
"I ended up leaving the job, because I couldn't take it anymore. I tried to ask the company for help, but my supervisor denied it, gave me a warning and threatened to fire me for just cause", he says.
The psychological shock was so great that Silva tried to lose weight with medication. "I was almost going into depression. I took medicine to lose weight, because I couldn't stand the bad taste nicknames anymore", says Silva. The process was opened in 2019 and closed last year.
Although the topic is still taboo, the number of labor lawsuits involving fatphobia has increased in recent years. A survey carried out by Data Lawyer, a website specializing in legal technology, shows that there was a jump from 27 lawsuits in 2019 to 161 in 2020. In 2021, there was a slight increase, to 167 cases.
"The subject of fatphobia began to emerge more along with the body positive movement, which are people who foster acceptance and self-love about bodies. We started to have a wave of empowerment, to talk more about the fight against discrimination and to seek more for rights", says activist Rayane Souza, creator of the Gorda na Lei project.
The project was created with the lawyer Mariana Vieira, with the aim of providing guidance on the rights of fat people.
Theme is taboo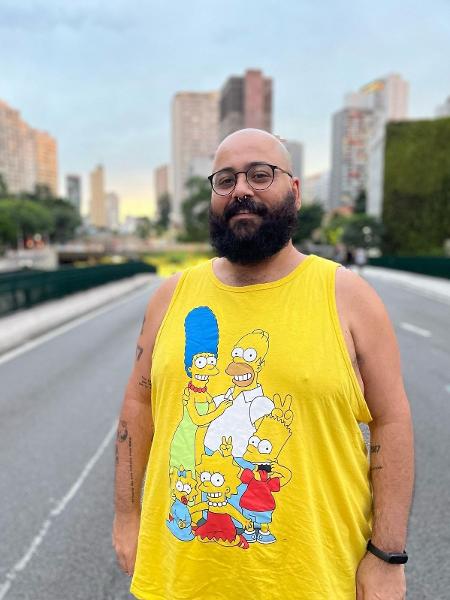 Cristiano suffered from fatphobia at work
Image: Personal collection
Not everyone who is a victim of fatphobia at work seeks justice. Although the number of cases has increased, the number is still low. "We see a growing curve in cases with victims of fatphobia, but it is still a small number. As much as there has been this awareness regarding discrimination, there is still a feeling of neglect with fat people on the part of the Judiciary", he says. Souza.
Customer relationship analyst Cristiano Pereira, 34, is one of those people who decided not to go to court. "I complained to the company's HR and they said they were going to remove the person who offended me for 15 days. At the end of the period, he came back and I was fired. The justification was that I complained", says Pereira.
Pereira was called by a colleague the "fat whale, sandbag". According to him, he has always heard comments about his own body, but this particular case shocked him because it led to his dismissal.
"It was the first time that something so serious had happened to me. I had also just moved out of state and lived alone with my partner. I had no friends, I had nothing, I just wanted to get out of there. My impulse at the time was to run away", says Pereira.
Today Pereira regrets not having filed a labor lawsuit.
It's not even about the money. I should have done something at the time. You can't go unpunished. If I could go back in time, I would sue.
Cristiano Pereira, 34 years old
How to prove fatphobia at work
"When we talk about the work environment, fatphobia is characterized as moral harassment, which is that offense to the dignity of the employee. Prints, recordings of conversations, filming, medical reports, police reports and even witnesses can be evidence in the process", he says. Souza. There is no specific law dealing with fatphobia.
Another indication is to file a complaint through the company's official channels or directly with the human resources department.
"We always advise that these people seek HR to file a formal complaint. In this case, it is important to write down the protocol or send the complaint by email so that they can point out everything they suffered. This serves both to try to resolve administratively or as evidence if the situation ends up in court", says Ives Bittencourt, attorney at the Abreu e Bittencourt office.
Normally, the Judiciary analyzes the conduct of the aggressor, the repetition of the situation and the psychological shock of the victim. Anyone who cannot afford a private attorney can seek assistance from the Public Defender's Office.
Fernanda Garcez, partner lawyer at Abe Giovanini, says that when awareness is the way to stop any type of discrimination in companies.
"This comes through knowledge, awareness of employees, because when you have an organization that has something with value, cultural alignment helps to curb cases", he says.