Devices allow the user to see their reflection while watching training with an instructor
For most people, including those more adept at fitness, the idea of ​​looking in the mirror while exercising is not the most inviting.
We don't exactly look attractive when we're sweaty after running on the treadmill or while grimacing to lift weights.
But, as any gym goer knows, there are always those who like to admire their reflection in the huge mirrors nailed to the walls.
These slim physique enthusiasts must be the most stoked by the newest trend in the home workout world: smart fitness mirrors.
These are vertical mirrors of 180 centimeters or more that count a computer, connect to the internet and also function as a screen for displaying videos.
The idea is to connect with an online trainer, who appears in the mirror/screen next to your reflection.
On more advanced devices, the mirror equipped with cameras and speakers, so the personal trainer can observe your movements and suggest adjustments and changes
Users have the option of live individual classes or group classes, with a range of exercises including weightlifting, pilates, cardio and yoga.
In the simplest mirrors, video and sound are only one-way – you can see and hear the coach, but not the other way around. Classes are usually not live and instead access a library of recorded exercise videos.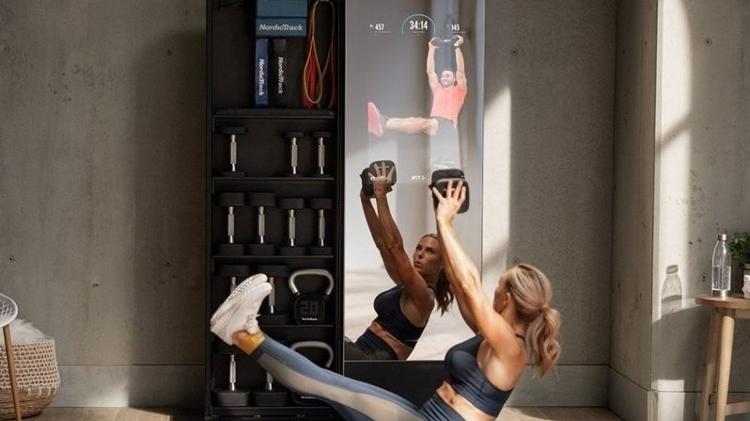 Smart fitness mirrors let you see your reflection and your instructor
Image: BBC only
People, whether the simplest or the most advanced model, are usually sold for at least £1,000. Users still need to pay for a monthly subscription to access video services.
The mirrors, which have a touchscreen, are also typically equipped with multiple sensors, connected to an artificial intelligence that can provide feedback on your movements and suggest improvements.
The first mirror of its kind to be sold in the UK was the Vaha. Manufactured by the German company of the same name, it hit the market last year. Rival brands include Tonal, Mirror, NordicTrack, Portl and ProForm.
Vaha describes its mirror as a piece that offers "complete and immersive personalized sessions for body, mind and nutritional health".
But is there any real advantage to being able to watch yourself train?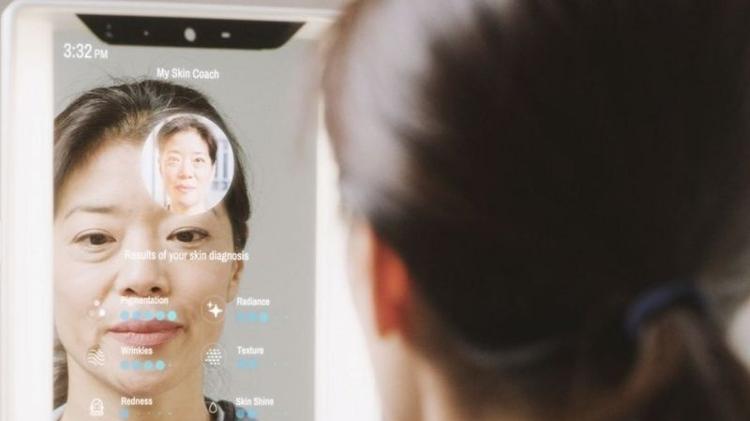 Smart health mirrors that use sensors to check the skin are also available
Image: Care OS
Colleen Logan, vice president of Public Affairs at iFit, the North American owner of Nordic Track and ProForm, says seeing oneself in the mirror allows the user to "adjust their shape [ou posição]to get the best benefits from strength training and minimize mistakes that can lead to injury".
insecurities
Anthony Papathomas, a sports and fitness psychologist at Loughborough University, says there is merit to this argument, but admits he has some concerns.
"From a psychological point of view, exercising in front of your reflex can provide important feedback; for example, on running technique or weightlifting form," he says.
"It can also appeal to people's aesthetic motivations for exercise – you can see the muscles in action and that can be rewarding."
"My concern would be how people with insecurities about their body image feel about it," he adds. "It can be a problem for those who are new to the exercise world and looking to make a lifestyle change."
"Even among regular exercisers, we know that many suffer from body dysmorphia or eating disorders, and for them to see a reflection during exercise can be worrying."
There's even a second model of high-tech mirrors entering the market – smart wellness mirrors. These are mirrors that use sensors and artificial intelligence to assess a user's skin and underlying health.
French company Care OS makes two such products, designed to replace traditional bathroom mirrors.
The pieces use a camera and infrared and ultraviolet light sensors to analyze a person's skin and temperature and then suggest a series of care routines. User can also access skin care tutorials available by subscription.
Violaine Monmarche, co-founder of Care OS, explains that the mirror works with motion and voice control.
"The bathroom is a place where people normally get their hands wet or cream, so the mirror doesn't work by touch – you just have to gesture in front of it," she says.
Anoob Pakkar-Hull, a physician specializing in aesthetics and beauty and a consultant at Harley Street Specialist Hospital in London, says this new technology "has made the famous phrase 'mirror, mirror of mine, is there anyone more beautiful than me?' become reality".
He adds: "Advances made in artificial intelligence, augmented reality and facial recognition bring a plethora of opportunities that we must take advantage of to give people the ability to assess and manage their health at home."
However, Pakkar-Hull says he still has concerns about the accuracy and lack of touch interaction. "Certain medical problems require palpation [toque] for the condition to be properly diagnosed".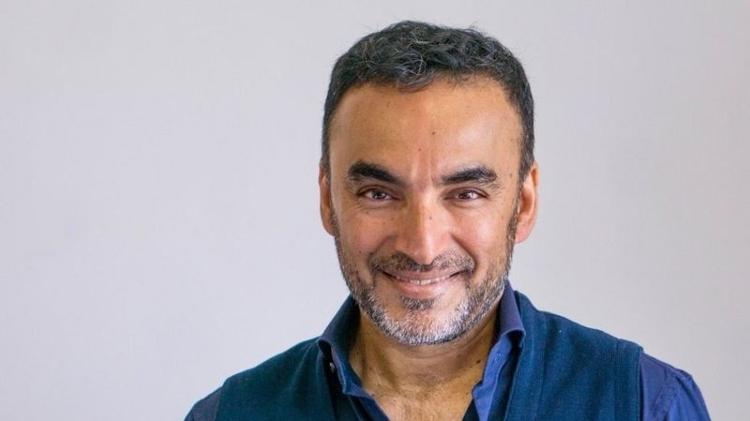 Doctor Anoob Pakkar-Hull says he remains unsure about the accuracy of smart mirrors
Image: Anoob Pakkar-Hull
Consultant and psychologist Dr. Elena Touroni also has concerns about smart mirrors for fitness and wellness.
"For someone who is already focused on perfection and perhaps already notices a lot of 'flaws' in their body, these mirrors can end up amplifying these types of psychological difficulties," she says.
Psychologist Lee Chambers agrees that there is a risk that people will become obsessed with "working to perfection." However, he adds that smart mirrors "have the ability to empower health choices and stimulate health behaviors."
He adds that the exercise mirror should also be very useful for people who don't have time to go to the gym but still want feedback on how they're doing.