Russian air transport companies have already lost access to 79 aircraft since sanctions imposed by Western countries began after the invasion of Ukraine.
The companies, in fact, were not the real owners of these planes. All were owned or managed by international leasing companies that, with the war, are worried about getting their jets back.
Contracts with Russian airlines were canceled on March 28 in a package of sanctions.
In total, 515 aircraft had been leased to the Russians before the invasion of Ukraine. Therefore, the 79 recovered, according to Cirium, an aviation data analysis company, still represent a low number.
So far, companies have only managed to recover planes that were outside Russia.
What is leasing?
Buying an aircraft is very expensive. A Boeing 777-330ER, for example, can cost up to US$100 million, depending on how long it has been in use.
That's why airlines usually lease their planes. It works like this: companies rent the jets for a monthly payment, but they don't own the aircraft.
This monthly amount — which is usually kept secret, but can exceed US$ 300,000 — is paid to the company that makes the lease (the lessor). In some models, the company can buy the jet at the end of the contract or exchange it for another model. In others, it works like renting a car.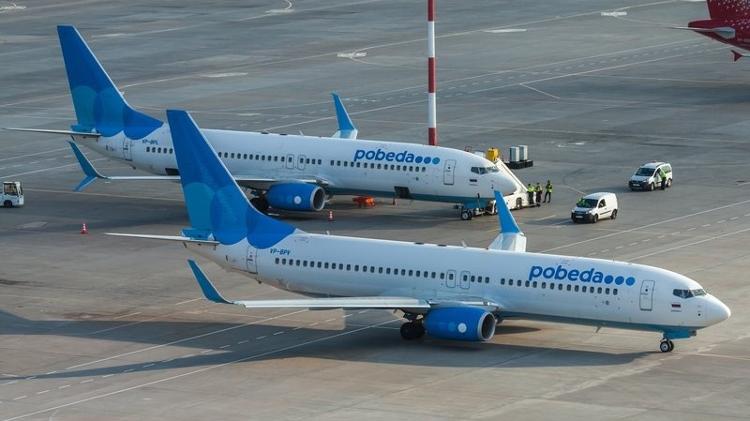 More than 90% of Russia's commercial aircraft fleet is made up of Airbus and Boeing models.
Image: Disclosure
Billions in insurance
The world's largest leasing company is AerCap, which owns thousands of aircraft. It does not operate flights, it only leases its planes to airlines, which are responsible for operation and maintenance.
Precisely because it is the largest in the sector, it is the company that suffers the most from the risk of not being able to recover its aircraft.
More than 100 planes were on lease with Russian airlines before the Ukraine crisis.
AerCap managed to recover:
a Boeing 777-330ER (the one that can cost up to US$ 100 million), in Tarbes (France) another 21 aircraft, three engines
A BOC Aviation recuperou:
a Boeing 747-8F that was with the Russian company AirBridgeCargo, in Hong Kong
The website AirInsight identified leased to S7 Airlines (Siberia):
cinco A320ceodois A321ceoseis A321neosete Boeings MAX 8
With newcomer iFly Airlines:
one A330-200three A330-330
And with Nordwind, based in Moscow:
three A321ce two A321neotwo A330-220five Boeing 737-800
ALC did not disclose its total fleet leased in Russia or the total value of the contracts, but the Airfinance Journal says the company has 25 aircraft leased to the Russians worth $757 million.
AerCap said it has insurance against war or conflict and has already filed a $3.5 billion claim with the insurer for the planes stranded in Russia, but the process is likely to drag on for years.
Government ordered nationalization of planes
The Russian government announced in March that airlines can nationalize all planes that leasing companies are trying to salvage, and changed the registration of aircraft from countries like Bermuda or Ireland to Russia.
UTair Airlines said it would stop using the nine Boeing 737 NG that were leased, but a large part of the fleet of aircraft from leasing companies that are in Russia continue to fly normally on domestic routes – even with the risk of missing parts and services.
The world's largest aircraft manufacturers (Airbus, Boeing and Embraer) announced the interruption of services to Russian airlines. Although the terms of the boycott are not very clear, it was cited the cessation of the supply of parts, maintenance and technical support to Russian companies, in addition to the closing of some offices in that country and in Ukraine.
Currently, there are about 500 Boeing and Airbus planes flying in the region, whose estimated value reaches US$ 10.3 billion (R$ 52 billion), according to the consulting firm Ishka.
As for Embraer, there are 60 aircraft, a little less than half of which belong to private executive aviation operators and the rest are owned by leasing companies that operate with airlines.
According to Sillas de Souza Cezar, professor of the economics course at Faap (Faculdade Armando Álvares Penteado), he told the Todos a Bordo column that the boycott could have a strong impact on Russian aviation and make this segment unsafe in the country: "In the best case scenario, , in the most optimistic, flying becomes more dangerous".