Publicist Aline Vassselai has the best of both worlds: she works for a North American company, reinforces her curriculum with international experiences and earns in dollars, but she did not have to face the difficulties of an immigration process. She also did not have to give up her life with her family and friends and continues to live near the beach in Florianópolis (SC).
When the Covid-19 pandemic transferred workers to the home office and companies realized that it was possible to work this way without compromising performance, another door opened: why not take this flexibility into account when hiring and offering vacancies? to professionals from other corners of the world?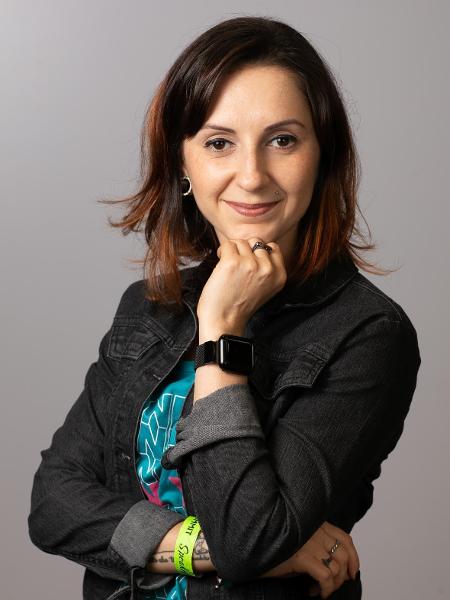 Publicist Aline Vassselai works for the artificial intelligence startup Birdie, in Silicon Valley (USA), and continues to live near the beach and family in Florianópolis.
Image: Personal collection
That's what happened to Aline, who, a year ago, was hired as senior product marketing manager at Birdie, an Artificial Intelligence startup based in Silicon Valley, California (USA). Its direct leader even dispatches from Florida to the US state on the other coast of the country.
"Many companies now look to the global market as a supplier of labor, and all professionals who have technical capacity are targets", says Lucas Toledo, director of consultancy Page Group. "In relation to the same period last year, for example, we noticed an increase of about 20% in this type of movement, which is becoming increasingly common."
Good qualifications, lower costs (especially due to the devaluation of the real against the dollar), creativity and ease of adapting to other cultures and working in groups count in favor of Brazilians and, for American companies located in the central region and on the east coast , the supported time zone.
"We offer an enthusiastic candidate with an opportunity that was not so simple before – you had to at least be in another country to work in a foreign company – and that, therefore, delivers tasks with speed and quality", says Pedro Luiz Pezoa, CEO of Pointer, HRTech specializes in appointing high-level professionals to the technology sector. "In addition, Brazilians have a friendly culture, which opens doors."
Although the areas of marketing, health, sales, telecom and engineering have increased their search for Brazilian professionals, the technology sector is the main contractor in this modality. This is because, with the expansion of digitization to virtually all types of businesses, the shortage of labor has intensified in several countries.
"In the innovation ecosystem, with the startup boom, technology specialists are increasingly in demand and, nowadays, it is difficult for companies anywhere in the world to depend only on local workers", argues Natália Yuki, director of strategies and operations of Turing, an American startup that uses artificial intelligence to refer software developers (already selected and, often, trained) to interested companies.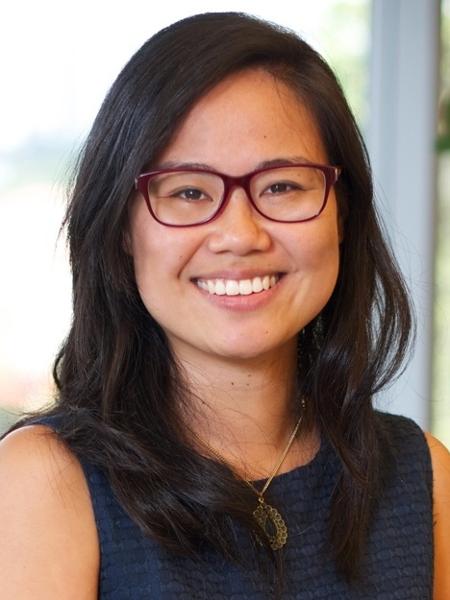 At startup Turing, run by director of strategies and operations Natália Yuki, 40% of the more than 200,000 software developers registered in Latin America looking for jobs abroad are Brazilians.
Image: Personal collection
To get an idea of ​​Brazil's potential as a supplier of manpower for the technology area, Turing has extended its operations here in recent months and the country is already responsible for 40% of a database with more than 200,000 developers from Latin America.
"At least twice a week I receive calls from foreign companies looking for information about our technology market", says Toledo, reinforcing the importance of the Brazilian business environment, with innovation hubs and several unicorns (startups valued at at least US$ 1 billion).
The Two Sides of the Coin
For professionals who choose to work in foreign companies without leaving their homeland, there are several advantages: receiving a salary in foreign currency, following the remote model while national companies resume face-to-face (or hybrid) work and working in multicultural environments.
"Foreign companies grow faster and can provide unique experiences: your work is compared to that of global professionals, which puts you on another level", believes Vassselai. "Now I can drink from the fountains there and keep my life here with quality."
But there are also cons. Before accepting a proposal from a foreign company, it is worth considering the impacts of the new job on physical and mental health. Not everyone does well with the isolation of working 100% of the time from home (especially after a pandemic) or in a different time zone, which can compromise family life and rest times.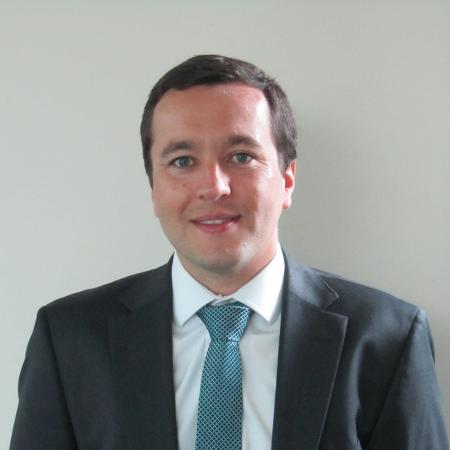 For Lucas Toledo, director of consultancy Page Group, working "from afar" reduces the possibilities of growth in the company.
Image: Personal collection
Even for those who are not negatively affected by these issues and are able to do their jobs well, it can be more difficult to advance in their careers and get promotions. "As much as you are an employee of an international company, not being so close to the corporation's decision centers reduces your chances of growing and evolving in some areas", says Toledo.
Finally, it is clear that paying in dollars makes the eyes shine at first, but it is worth knowing that national companies have other benefits besides salary to offer. "You can't forget that Brazilian labor legislation benefits employees in ways that those in other countries do not," says Vassselai.
Amazing Places to Work
The Incredible Places to Work Award is an initiative by UOL and FIA to recognize companies that have the best practices in people management. The winners are defined based on the FIA ​​Employee Experience (FEEx) survey, which measures the quality of the work environment, the strength of the organizational culture, the leadership's performance style and satisfaction with HR services. Registration for the 2022 edition is open and runs until May 30.