INEM (National Institute of Medical Emergency) has already started the distribution of 45 new Volkswagen Crafter ambulances, delivered by SIVA|PHS, which will partially renew the current fleet.
The new vehicles represent a cost of more than 2.3 million euros – the highest in the last 10 years for vehicle acquisition – and will replace part of the fleet of 56 Emergency Medical Ambulances (AEM) and 43 Immediate Life Support ambulances ( SIV).
The acquisition of these 45 Volkswagen Crafter joins the other 20 ambulances acquired in 2019, with INEM thus having 65% of its operational fleet of ambulances renewed.
NOT TO MISS: Lykan HyperSport is now the world's fastest ambulance in Dubai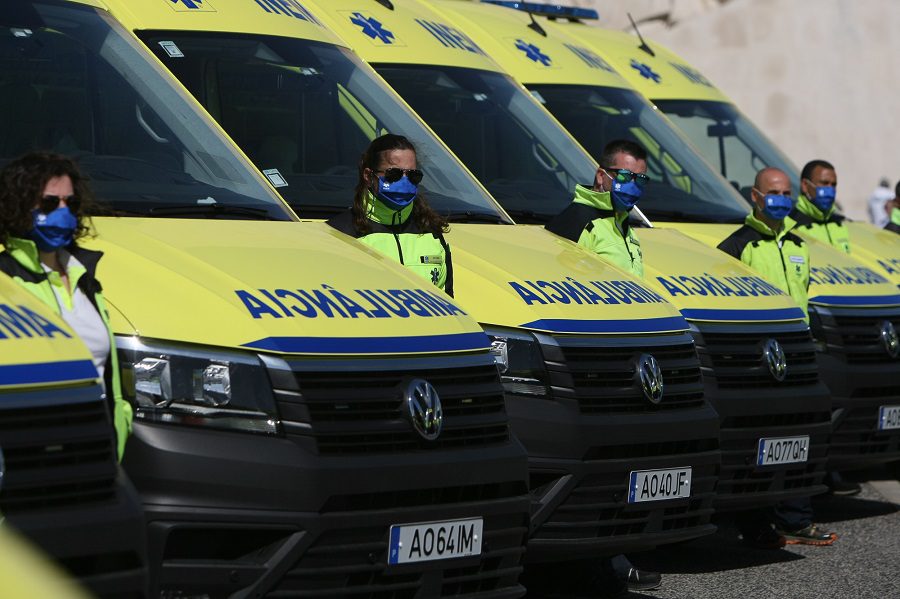 The new vehicles will now be distributed across the country: 17 ambulances are assigned to the North Regional Delegation (DR); 10 to the DR Center; 12 assigned to DR Sul, in Lisbon; and six to DR Sul – Faro.
Volkswagen Crafter were remodeled and equipped in order to meet all INEM requirements. A 3000 W converter was installed that allows the use of a greater variety of electrical equipment in the sanitary cell and has a disinfection system by nebulization and a built-in system for cooling and heating fluids and drugs.
delivery ceremony
The ceremony for the delivery of the 45 new ambulances took place on the 19th of April at Padrão dos Descobrimentos, in Lisbon, and was attended by the Assistant Secretary of State for Health, António Lacerda Sales; the President of INEM, Luís Meira; the General Managers of SIVA|PHS, Viktoria Kaufmann and Rodolfo Florit; the General Director of Volkswagen Commercial Vehicles, Ricardo Vieira; and the Director of Special Sales, Magno Gonçalves.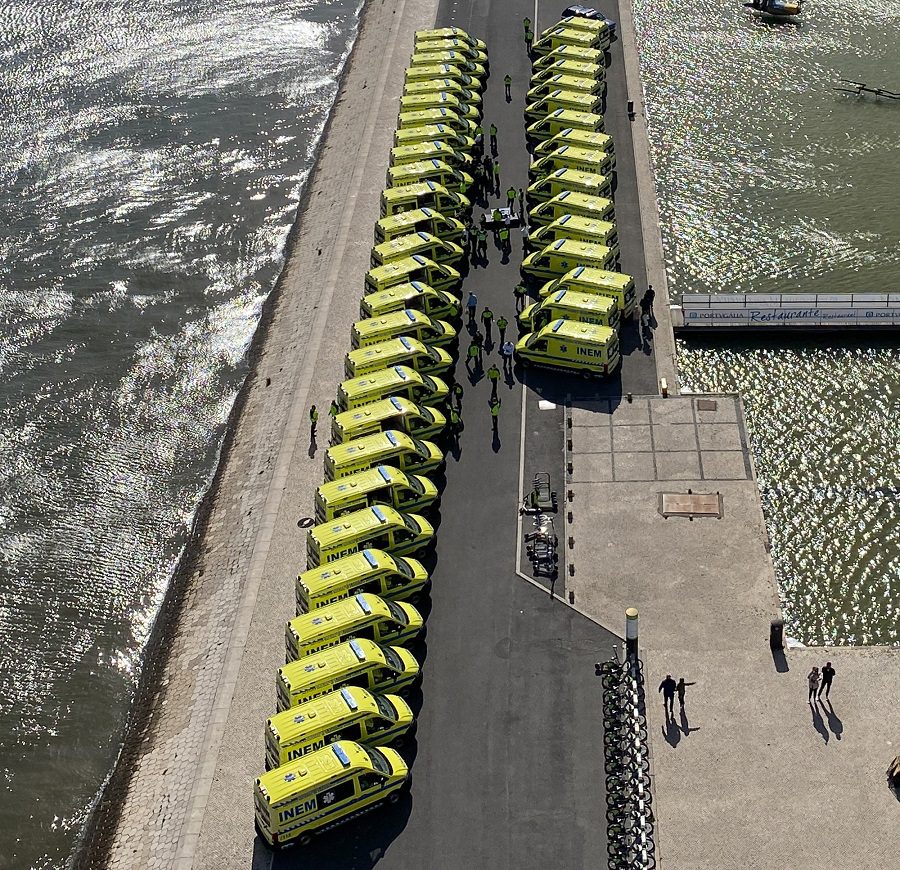 The President of INEM, Luís Meira, highlighted the "very significant effort of the Institute to carry out the plan to renew INEM's resources", while the Assistant Secretary of State and Health, António Lacerda Sales, highlighted that it is "a moment of extreme relevance, which represents the achievement of another step towards excellence in the provision of pre-hospital health care".
"It is an important moment for Volkswagen Commercial Vehicles. The delivery of 45 ambulances to INEM to provide emergency care demonstrates the quality of Volkswagen Crafter to face the most demanding missions and, in this particular situation, it is also very gratifying for us to know that these vehicles will be supporting INEM in its mission to the citizens".
Ricardo Vieira, General Manager of Volkswagen Commercial Vehicles