O SEAT Ibiza would become one of the most successful models ever made by the Spanish brand, a success that has lasted for five generations.
The first generation was unveiled to the world at the 1984 Paris Motor Show, but its production started some time earlier, precisely 38 years ago (at the time of the original publication of this article).
Its importance is significant, as the Ibiza was the first model revealed by an independent SEAT, after negotiations between the Spanish government and Fiat failed to integrate the brand into the group.
MUST SEE: The first and last SEAT Ibiza in just 1 minute
The first Ibiza stood out from the start for its clean lines, courtesy of the Italian Italdesign by Giorgetto Giugiaro, for its above-average dimensions — it has generally been one of the largest models in the segment — and for its "System Porsche" mechanics.
He established the Spanish brand in the utility segment, helped to internationalize it and over the five generations it has sold more than six million units.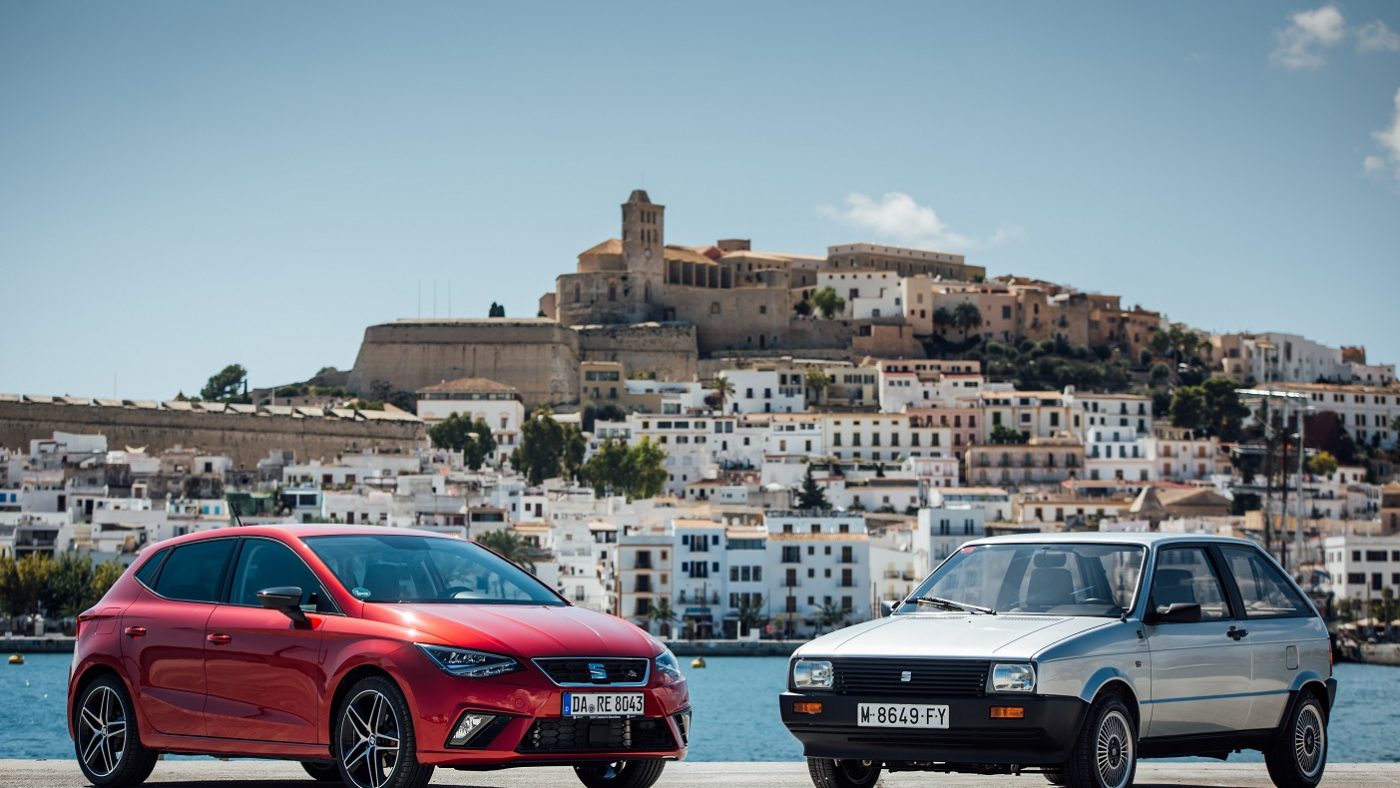 Previous (Left arrow key) Next (Right arrow key)
The first and last generation of Ibiza side by side.
In 1993 we would see the second generation of the SEAT Ibiza, still designed by Giugiaro, standing out for being the first to be developed with the brand already integrated in the Volkswagen Group and also for being the first to leave the new factory in Martorell, where today SEAT SA's headquarters is located
In Portugal the SEAT Ibiza has always been a popular model, attracting for its sportier stance.
In the 90s, its popularity reached a peak with the second generation, thanks to the unavoidable SEAT Ibiza GT TDI, at a time (not too distant) when Diesels were also seen as a path to higher performances… with low consumption.
The second generation would also leave its mark for having debuted the name CUPRA (from Cup Racing) to identify the sportier versions of SEAT models. Who would have thought that CUPRA would end up being «promoted» the brand?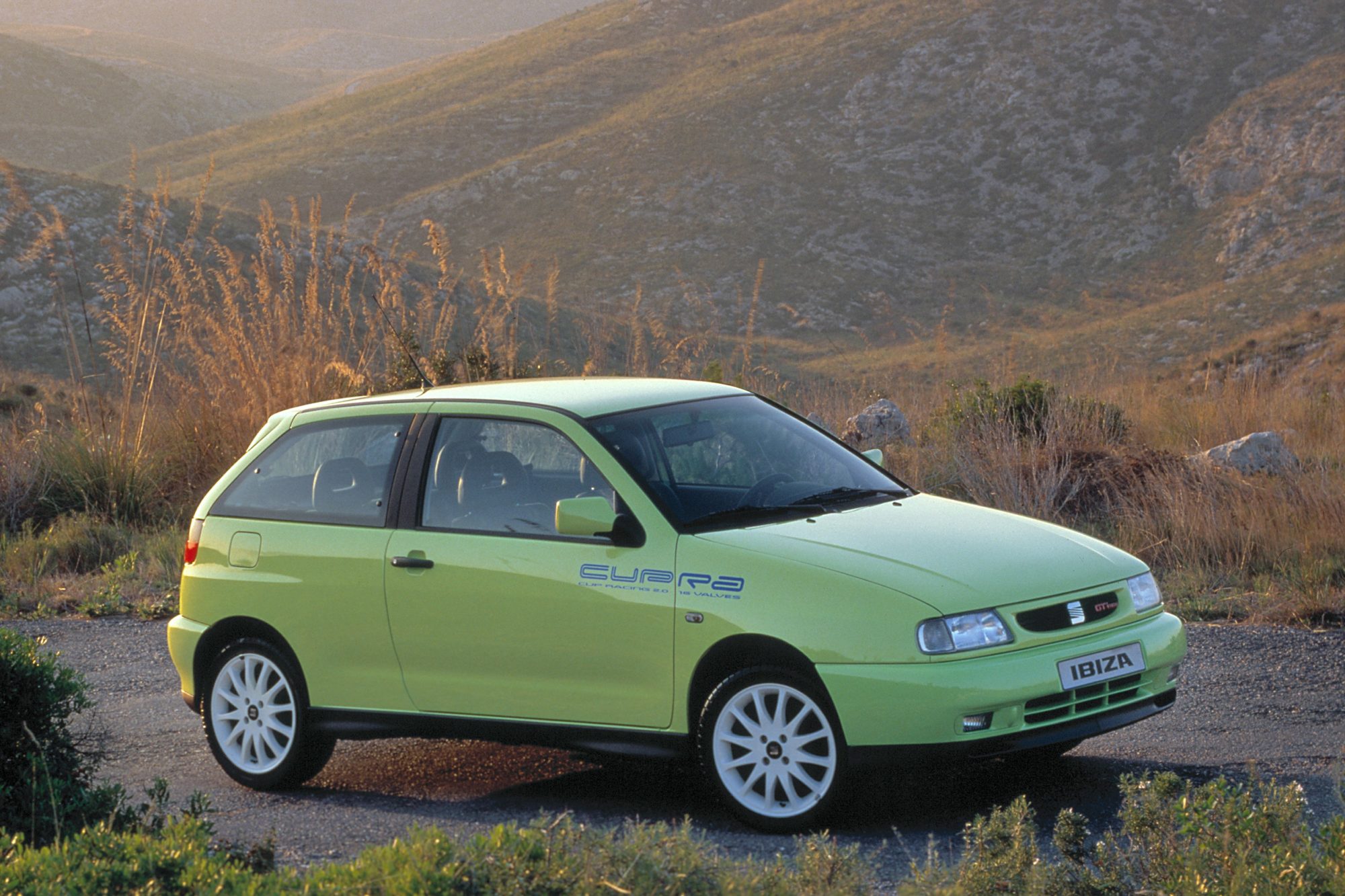 The first time we saw the CUPRA appellation, it was on the second-generation Ibiza.
The following generations of the SEAT Ibiza were able to maintain the characteristics that made it a success, from the more sporty-looking lines — which were signed by Walter da Silva (3rd generation), Luc Donckerwolke (4th) and Alejandro Mesonero -Romans (5th) —, to the sharp dynamics, to the generous internal quotas.
What's your favorite generation?