Davis Nguyen specializes in helping college students start their careers as business consultants.
It's an industry that historically pays well: even before the pandemic, some of the biggest companies offered students salaries in dollars that often approached the five-figure monthly. But in today's market, Nguyen's clients are getting even better results.
"They come to me and say, 'I have two great offers,'" says the founder of the Georgia-based company My Consulting Offer. "'One is for US$ 10,000 (R$ 50,000) and the other is for US$ 12,000 (R$ 60,000) [por mês].' The current climate has meant that these recent graduates can earn a lot more money than they did just a few years ago."
Business consulting is one of the sectors that is attracting more and more graduates, who come straight from the classroom to earn astronomical salaries – which most people will never see in their lifetime. At large tech companies, software engineers are often earning starting salaries at this level. In the larger banks, analysts' salaries in the first year soared by around 30%, reaching a base monthly salary of just over US$ 9,000 (R$ 41,500), in some cases.
And in London's biggest law firms, there are newly trained lawyers who start their careers with a monthly salary of £9,000. Nguyen says "people in their 20s earning starting salaries of $8,000 a month" have become more common since the start of the pandemic.
Often these young employees are joining companies where their peers started out with lower salaries and had to work hard, years on end, to reach those levels. These companies argue that this is a reaction to market needs: the hiring crisis means competition for talented employees remains fierce. If an employer wants the best candidates, willing to work long hours, they have to pay a high price for them.
But, in addition to meeting market levels, does offering high salaries to recent graduates really bring benefits, such as encouraging longer working hours or promoting work ethic? Or can it create unintended consequences, both for high-wage youth and the broader labor market?
'High salary is an expectation'
Salaries for recent graduates have been growing steadily for years.
According to 2021 data from the National Association of Colleges and Employers in the United States, the starting salary of entry-level workers in certain specific fields has skyrocketed. The average salary of a computer science officer, for example, reached US$6,014 (R$ 30,000) a month – a 7% increase in just one year.
Nicholas Bloom, an economics professor at Stanford University in the United States, says demand for labor is rapidly outstripping supply in some sectors, particularly high-tech.
The finance industry – with positions that often require 70-hour workweeks or more – has also raised starting salaries to hire the best candidates. That's why, in most cases, recent college graduates are earning astronomical salaries just as "simple recruiting tools" amid current job market conditions, according to Rue Dooley, a human resources consultant at the Society for Human Resource Management. (SHRM), based in the United States.
"Workers want to be considered a valuable asset to their employer," says Dooley. "Younger employees are saying high pay is an expectation, not because they necessarily demand it, but because they're aware of the talent shortage and know its price."
That means entry-level workers can secure huge salary plans before they even leave college. "We're often seeing companies double in size every 18 months, so the salaries of new graduates are closely following the market," adds Bloom.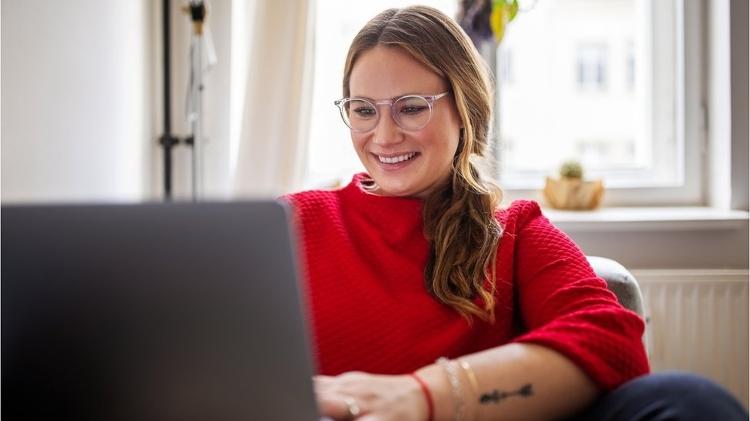 Despite the many advantages, astronomical salaries can have insidious consequences.
Imagem: Getty Images
In the tech space, smaller start-ups are also having to pay higher starting salaries for employees in order to compete with more established companies. Josh Brenner, CEO of New York-based recruiting platform Hired, says US employers are paying tech workers an average salary for their first year on the job. initial payment of US$ 9,169 (R$ 45.9 thousand) per month.
Nguyen's college students often find jobs that pay much higher than his first job as a business consultant. And he believes that is good.
For him, "the current six-figure starting salaries [por ano] are a growing trend that goes back decades. High salaries open up opportunities for people who simply wouldn't have them otherwise, and it doesn't take money away from employees who started out with lower salaries."
Golden handcuffs – and other problems
But despite the many advantages, astronomical salaries can have insidious consequences.
In some cases, these workers can get stuck in jobs they hate, especially if they build lifestyles around high pay – a phenomenon often called "golden handcuffs".
For Nguyen, these salaries can also distort young employees' perceptions of pay, preventing them from pursuing more meaningful career paths.
"Some of them may eventually want to change [de carreira] to teach or work for a non-profit organization. Before, the salary reduction was around US$ 4,200 (R$ 21,000) per month. Now, is it around US$ 8,400 (R$ 42,000)? which may be enough to prevent someone from changing careers," he says.
Astronomical salaries can also place a psychological burden on young employees. Nguyen says some of his college clients may be intimidated by starting their professional lives in a job that pays a fortune.
"Some of them come from low-income families and think, 'What did I do to earn so much more than my parents?' This can cause imposter syndrome," he says.
Other employees at the same company can also feel disadvantaged when entry-level employees receive astronomical salaries without hesitation from their employers. Experienced colleagues, for example, can chafe at these starting salaries—especially when they take home less money than a recent college graduate, even after years of dedication to the company. "This can create pay gap issues," according to Dooley.
And the companies themselves may not necessarily get what they are paying for. Astronomical wages can indeed "buy" a job seeker's willingness to regularly work overtime without pay, but they don't necessarily guarantee superior work ethic.
"The risk is that employers, in some cases, think that employees will be over-motivated by their high pay, but they don't really appreciate it," says Tomas Chamorro, professor of business psychology at University College London. For him, "high pay may look good when someone gets a job, but once they start, they typically want much more; and the effects of the good pay will be psychologically 'extinct'."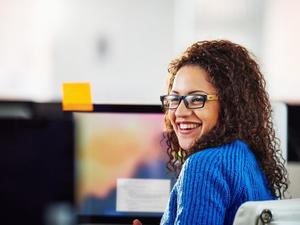 "Astronomical starting salaries are here to stay. If growth slows, that will mean it will be even harder to achieve," says Nicholas Bloom, professor of economics at Stanford University in the United States.
Imagem: Getty Images
'Jobs to grab while you can'
With current labor market conditions, astronomical starting salaries are likely to remain the norm in certain high-paying industries. But there is unlikely to be a ripple effect for entry-level workers in sectors outside this elite.
Rather than boosting wages across industries, astronomical salaries for an ultra-privileged set of employees can deepen pay gaps. "What we are clearly seeing is increasing inequality and continuing growth in disparities," according to Bloom. "If you have a degree in computer science, you can earn $20,000 a month at age 25, while if you leave school at age 16, you can earn $2,000 a month at age 16. 10 thousand) – 90% less."
And that discrepancy is likely to continue to grow, even if the labor market returns to its normal levels of supply and demand. Bloom explains that while wages often rise, they almost never fall.
Nguyen points out that salaries in the business consulting sector have long endured the rigors of the recession. "We're seeing wages go through a lot of economic cycles: companies plan and restructure payments, but they can never get rid of astronomical wages."
Therefore, considering their resistance to the comings and goings of the market, the tendency is for the astronomical salaries of recent graduates not only to become more and more established, but also to rise even more. And if jobs become scarcer as the labor market normalizes, those wages will increasingly be out of reach for most people.
"Astronomical starting salaries are here to stay. If growth slows, that will mean it will be even harder to achieve," says Bloom. "These are jobs to grab while you can – if you can – [mas apenas] for some privileged people."
Read the entirety of this report (in English) on the BBC Worklife website.
Did you know that the BBC is also on Telegram? Subscribe to the channel.
Have you watched our new videos on YouTube?? Subscribe to our channel!