O Porsche 911 Sport Classic it was finally revealed after we had already seen him several times in spy photos.
Based on the 992 generation of the Porsche 911 — more precisely on the 911 Turbo S — the new 911 Sport Classic will be limited to just 1250 units. A low figure, but higher than the 250 units of the 911 Sport Classic (997) from 2009.
Its design was inspired by the glorious past of the 911, as evidenced by the "ducktail" spoiler inspired by the one used by the 911 Carrera 2.7 RS from 1973 or the 20" front and 21" rear rims that pay homage to those used by the 1967 911S. .
NOT TO BE MISSED: Porsche will invest another 75 million dollars in synthetic fuels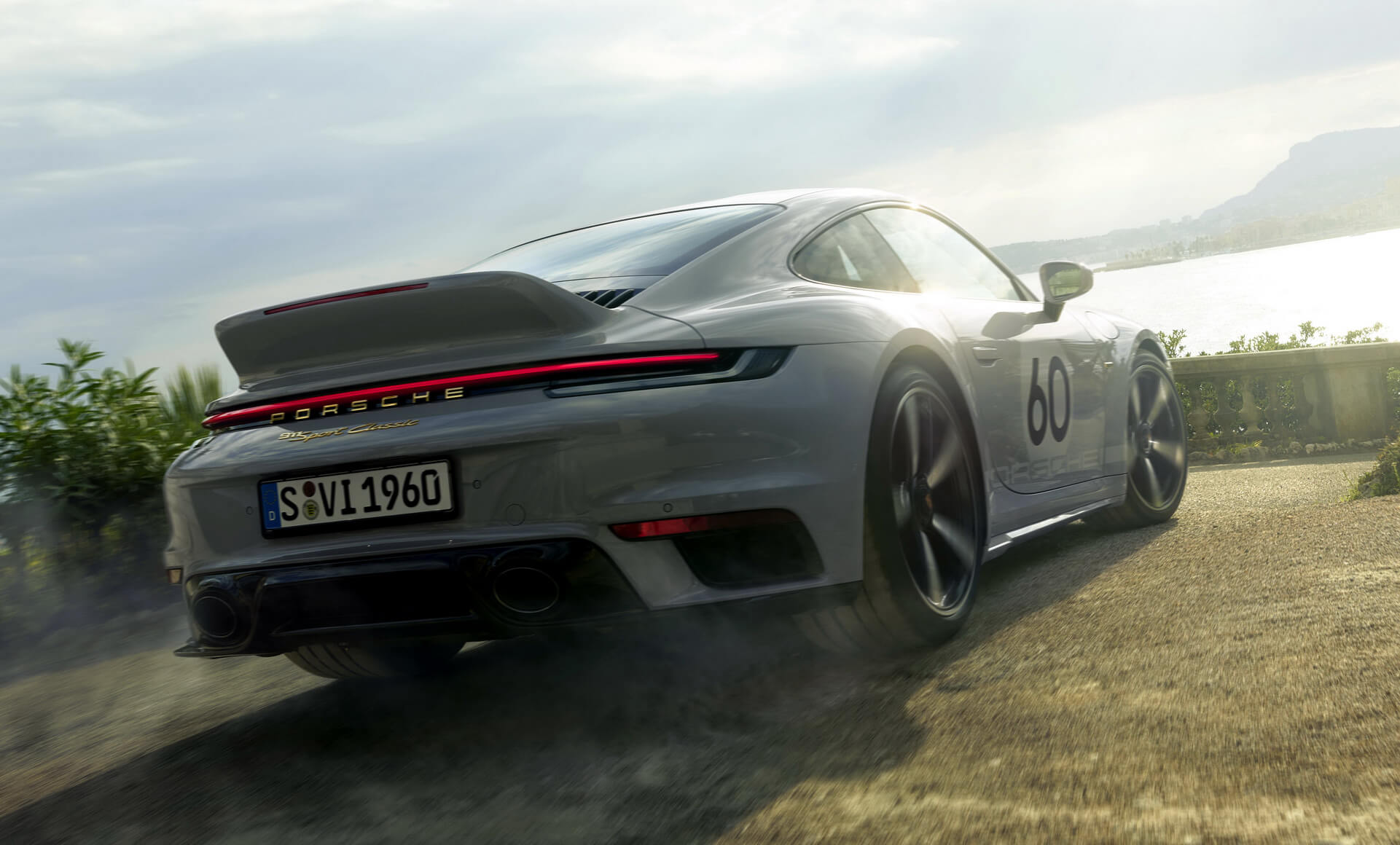 In addition, the 911 Sport Classic has double stripes painted on the bodywork and numbered stickers that were common on racing cars of yore. Finally, among the exclusive elements of this limited series are the golden logos and the carbon fiber reinforced hood.
Inside, the so-called "Pepita" pattern on the seats and door panels and the two-tone leather upholstery give the Porsche 911 Sport Classic's cabin a distinctly past-inspired look.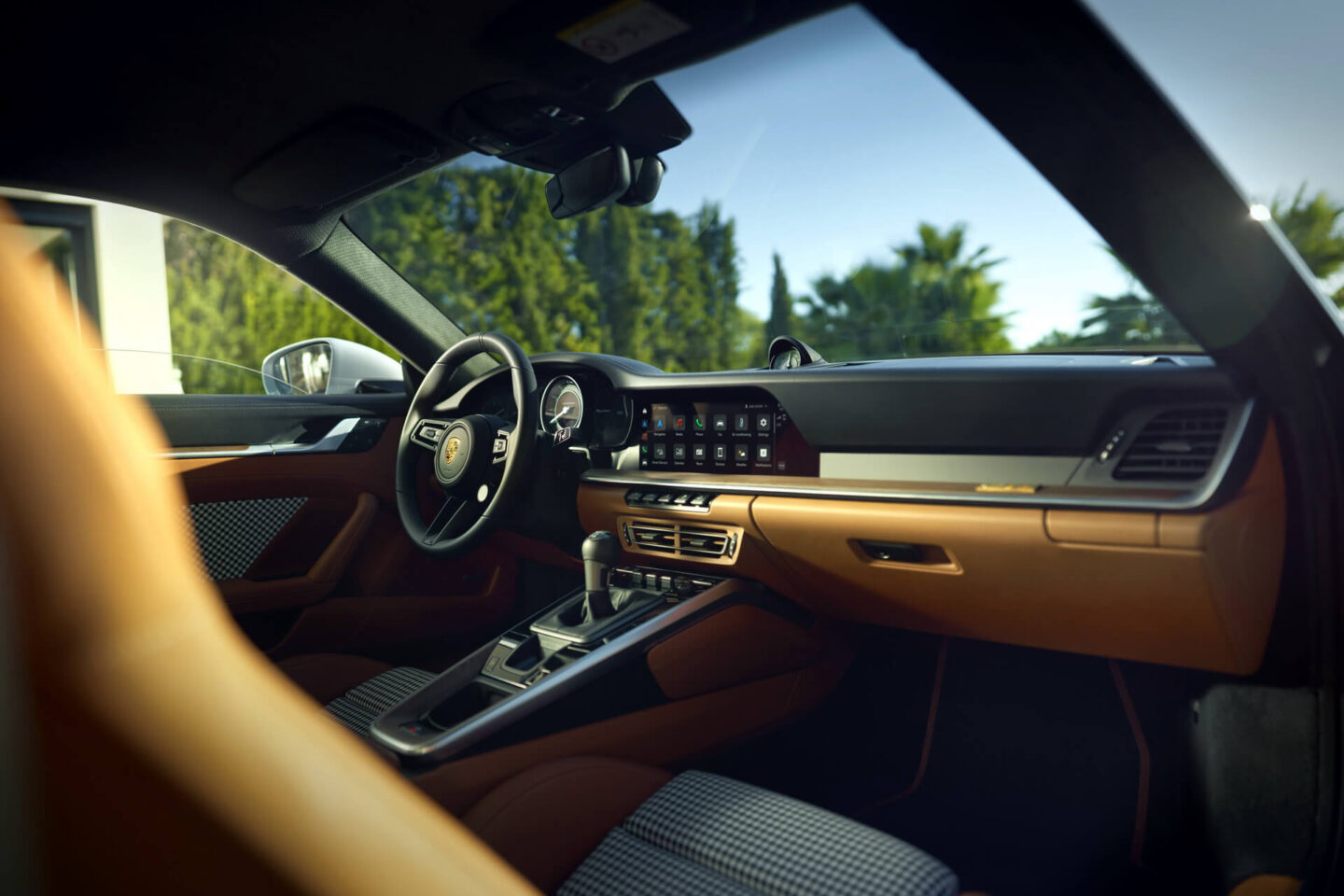 Previous (Left arrow key) Next (Right arrow key)
Classic look, modern mechanics
As I mentioned, the new 911 Sport Classic is based on the 911 Turbo S, however it doesn't share all the mechanics with it.
Yes, the 3.7 l flat-six biturbo is the same, but while the 911 Turbo S delivers 650 hp and 800 Nm, the 911 Sport Classic has 550 hp and 600 Nm of torque.
The "good news" is that while the Turbo S is only available with all-wheel drive and automatic transmission, the 911 Sport Classic "takes inspiration from the past to heart" and comes with a seven-speed manual gearbox and rear-wheel drive.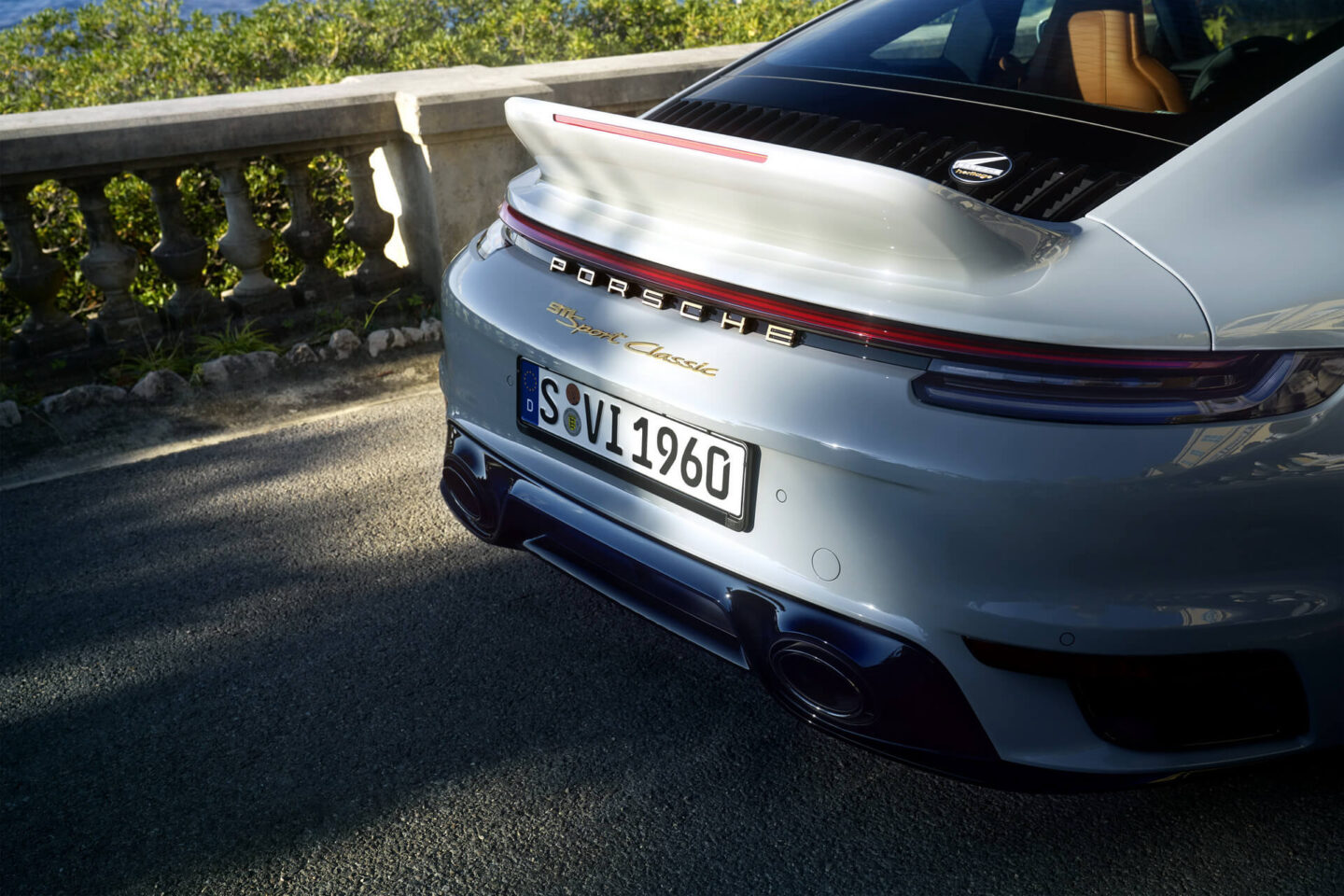 Previous (Left arrow key) Next (Right arrow key)
In terms of performance, the new proposal from Stuttgart achieves 0 to 100 km/h in 4.1s and reaches a maximum speed of 315 km/h.
Finally, the 911 Sport Classic comes as standard with the Porsche Active Suspension Management (PASM) adaptive damping system, a sports suspension that reduces ground clearance by 10 mm, ceramic brakes, the Porsche Dynamic Chassis Control (PDCC), the Sport Chrono Package and a louder exhaust system.
ALSO READ: In-depth with the Porsche 718 Cayman GT4 RS at the Estoril Circuit
How much?
With the delivery of the first units scheduled for July, the new 911 Sport Classic can now be ordered in Portugal and is available from €331,353.