Alexandra Andresen, 25, is a Norwegian billionaire considered the richest young woman in the world in 2022, according to "Forbes" magazine, with a net worth of US$ 1.3 billion (about R$ 6 billion).
Heiress to Ferd, a Nordic investment firm, she first entered the billionaires list in 2016 when she was 19 years old and with an estimated net worth of $1.2 billion.
Although she inherited her wealth in 2007 when she was 10 years old, she was only confirmed as a billionaire recently because the Norwegian government only publishes tax returns for those over 17 years old.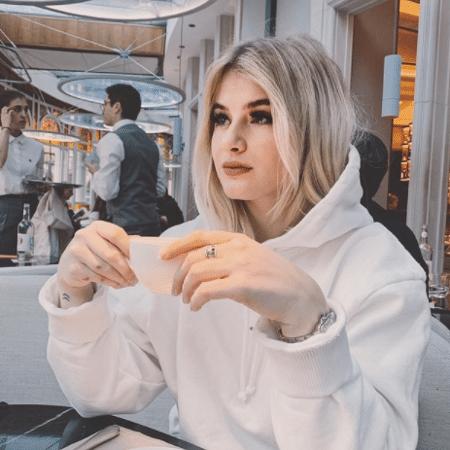 Katharina Andresen, one of the billionaires under 30
Image: Playback/Instagram
Alexandra is the daughter of Johan Andersen and Kristin Gamlemshaug and has an older sister named Katharina Andersen, 26 — the second-youngest female billionaire.
The two sisters received 42% of the shares in the family business from their father.
Alexandra is also a sponsored rider and three-time Norwegian junior champion in dressage riding. She is currently part of the USEF U25, the USEF (US Equestrian Federation) national under-25 show jumping championship, in which she is representing Norway.
She is also the co-owner and lead designer of Paramount Wood Co., a fine wood furniture company founded by her boyfriend, Colin Thompson, 27, a former racing driver.
On her Instagram profile, the young woman shares her passions: horses, dogs and traveling with her boyfriend.
Scandinavian style and used car
Johan and Kristin taught their daughters to live a life without so much extravagance, especially when it comes to cars. According to an interview with Katharina for The Telegraph, the sisters could buy good cars as long as they were used.
In a 2014 interview with a corporate magazine published by Ferd, Alexandra said that she saved all the money she earned (allowance, competition prizes and birthday present) to buy her things without having to ask her parents for money.
On social media, she displays a less modest life than that. There are many photos on trips abroad, glamorous parties and extravagant outings.
A Ferd
The company was founded in 1849 after Alexandra's great-grandfather purchased the JL Tiedemanns tobacco factory, making it a leader in the field for over 150 years.
Cigarette production continued until 2005 when its stake was sold to Skandinavisk Tobakskompagni, a Danish cigar and pipe tobacco manufacturer, for nearly $500 million.
Currently, Ferd is an active investor on the Nordic stock exchange, has investments in private equity (private equity fund) and manages hedge funds (high risk investment funds).
Johan still runs the company and controls 70% of the votes through a two-class share structure, according to Forbes.