O Honda S2000 it is one of the most iconic models of the Japanese brand and perhaps for that reason the prices of the Japanese roadster continue to break records.
After three months ago we found an S2000 on sale for 134 thousand euros, the unit we are talking about today was auctioned on the website Bring aTrailer for a record 200 thousand dollars (about 190,766 euros).
Owned by IndyCar driver Graham Rahal, this unit of the S2000 belongs to the limited series CR (Club Racer) destined for the USA and of which only 699 units were produced.
DON'T MISS: New Honda NSX on the way? Yes, but it will be 100% electric
Produced in 2009, this Honda S2000 CR has only 123 miles (198 km) on the odometer, a value that makes it one of the lowest mileage Honda S2000 we are aware of.
Like New
Bearing in mind the media profile of its owner and the reduced mileage it presents, it is not surprising that this Honda S2000 CR looks like it has just left the stand.
In fact, the car was auctioned with the original stickers on the glass, with all the maintenance records and, of course, with a body and interior that are authentic time machines.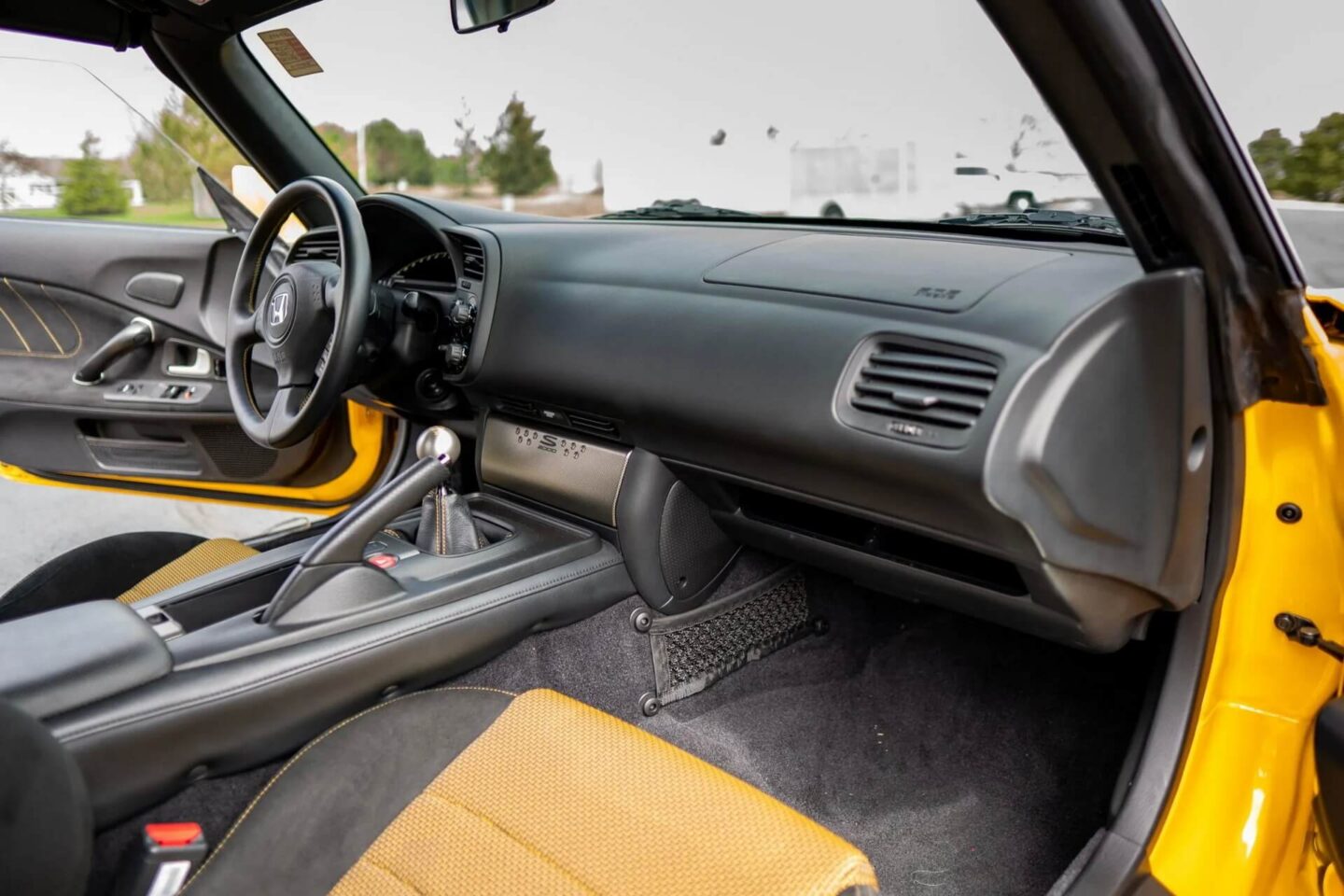 Previous (Left arrow key) Next (Right arrow key) Bring a Trailer
O Honda S2000 CR
Produced between 2008 and 2009 and destined exclusively for the USA, the limited series CR (Club Racer) was focused on on-track performance.
SEE ALSO: Honda and GM Unite to Create and Produce "Affordable Electrics"
Thus, it had a stiffer suspension, more grippy tires and faster steering and was about 41 kg lighter than the other S2000.
In addition, it featured a removable hardtop, a huge rear wing and a front splitter. Interestingly, the engine remained the same as the other S2000 sold in the US, the F22C1 with 2.2 l, four cylinder, 240 hp, 220 Nm and the cut-off at 8200 rpm.