O Toyota GR Supra with manual gearbox was long-awaited and, as of today, it becomes a reality.
Anticipated a few weeks ago, the manual gearbox will only be available in versions equipped with the 3.0 l inline six-cylinder and has been specially developed to "match" this engine.
With an iMT (Intelligent Manual Transmission) mode whose software was designed to optimize torque when upshifting, this gearbox has a shorter final gear ratio to improve engine response.
NOT TO BE MISSED: It took 90 minutes for the new Toyota GR86 to sell out in the UK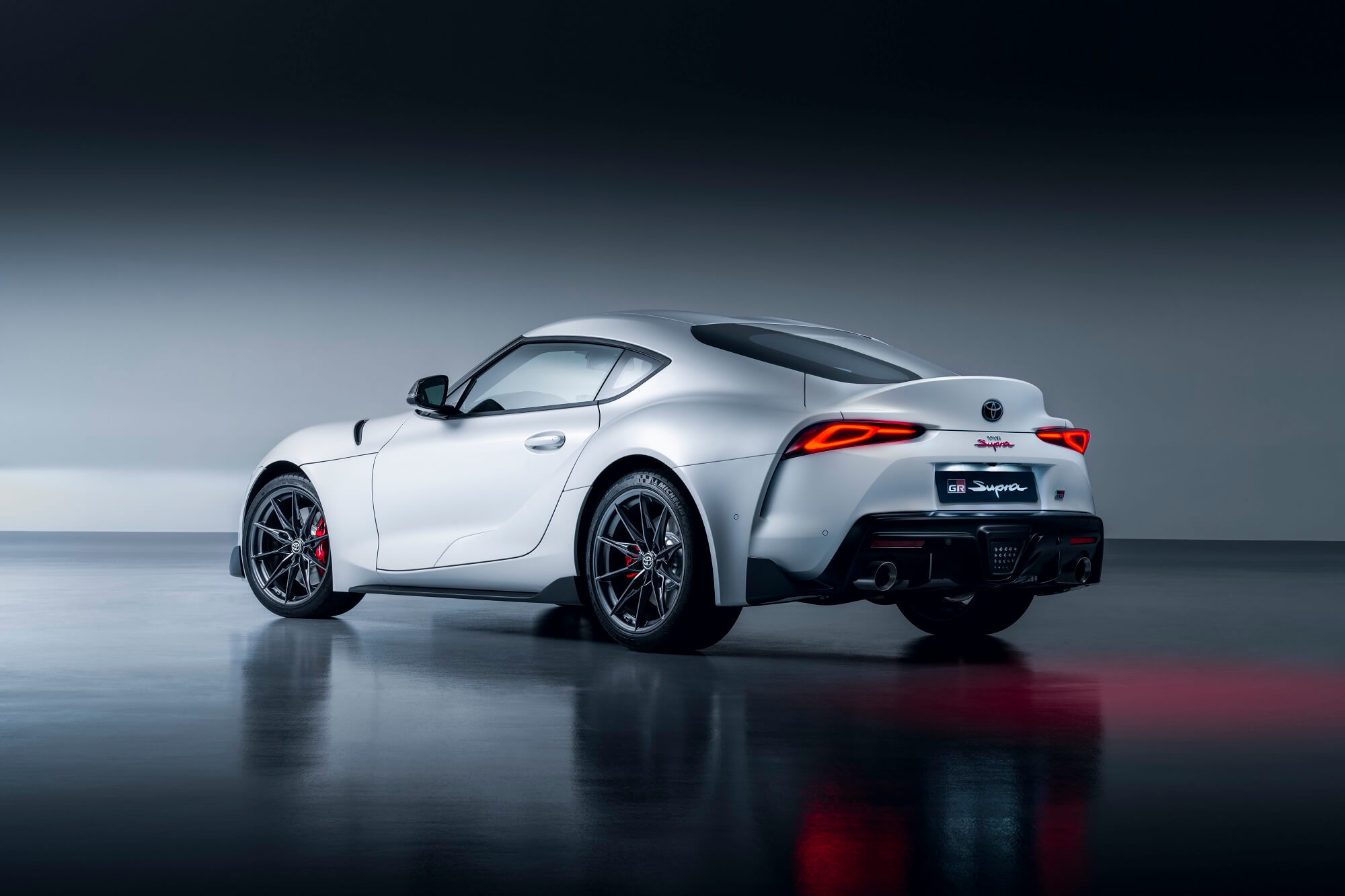 Also in this version with manual gearbox, there is the traction control specially tuned to handle a GR Supra with «three pedals» and the "Hairpin+" function specially designed for the «hooks» existing in the winding routes in Europe.
The GR Supra dieted
The arrival of the manual gearbox in the GR Supra range also allowed Toyota to create a lighter version of its sports car: the GR Supra Lightweight.
Compared to versions with automatic transmission, this variant is 38.3 kg lighter.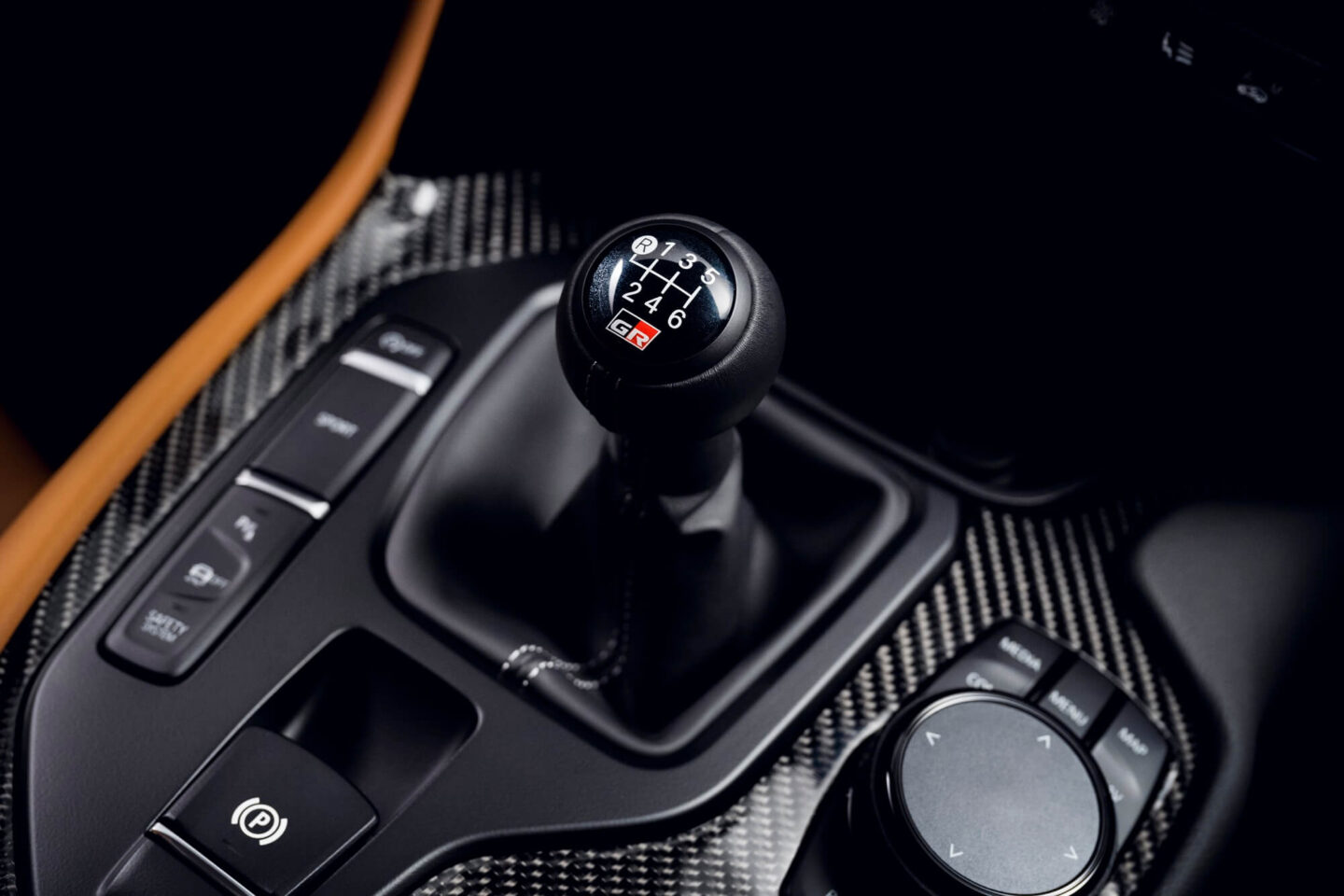 Previous (Left arrow key) Next (Right arrow key)
The adoption of the manual gearbox forced the redesign of the center console.
If the adoption of a manual gearbox and 19" wheels saved 21.8 kg, in this Lightweight version the GR Supra lost another 16.5 kg. To do so, it adopted another audio system and gave up the electric leather seats.
READ ALSO: Toyota GR Corolla has three exhaust outlets for just three cylinders. Why?
What else has changed?
In addition to the manual transmission and the Lightweight version, the GR Supra brings more news for 2022, and some of them are transversal to the range.
To begin with, Toyota took the opportunity to review the behavior of its sports car: it increased the rigidity of the rubber mounts of the stabilizer bars, revised the shock absorbers and readjusted the mechanical components and the operating parameters of the power steering system.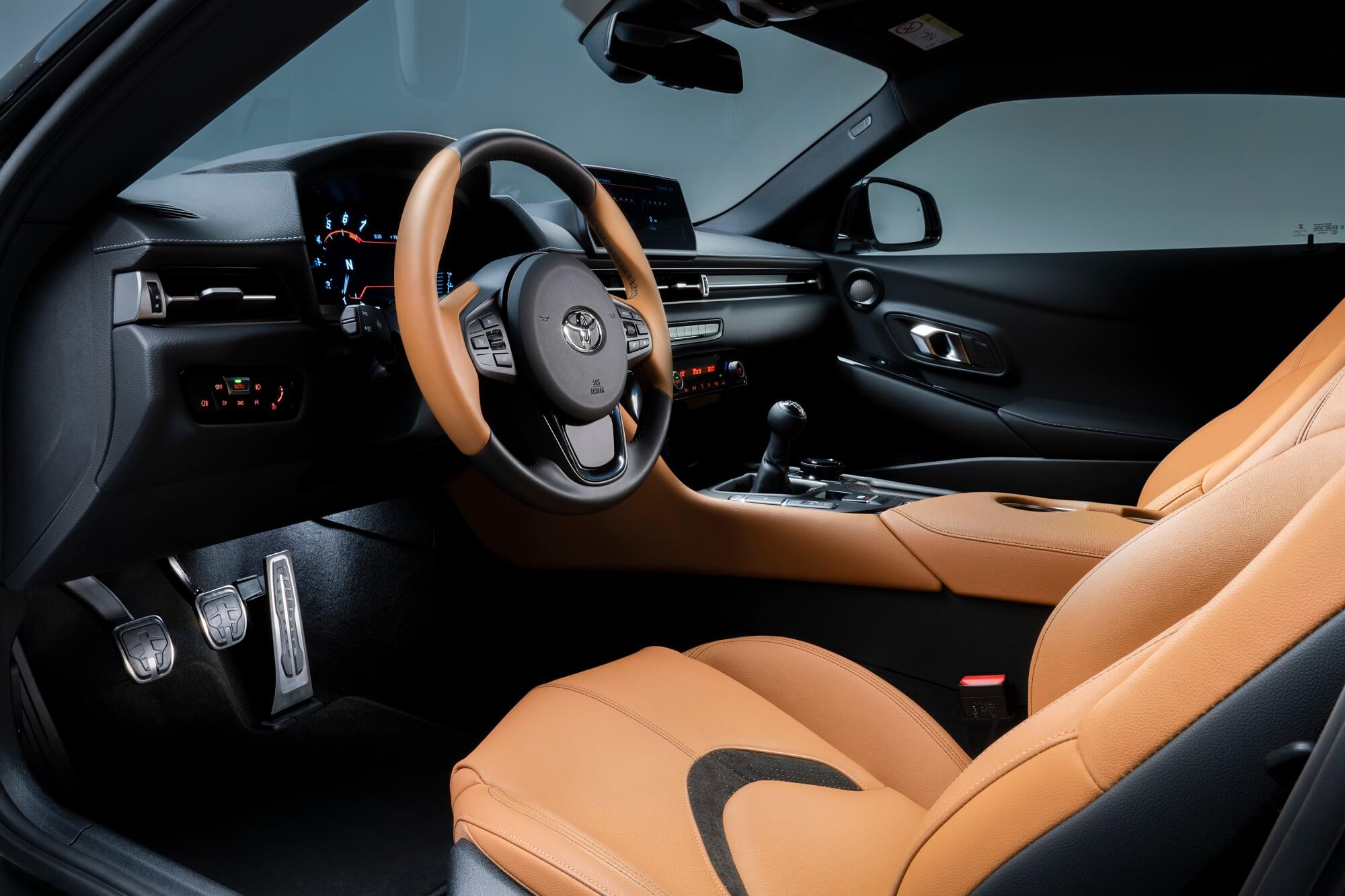 The coatings on board the GR Supra have also been updated.
In addition, stability control has also been improved and the range has been revised, with particular emphasis on the adoption of new colors and new interior finishes.
For now, the price of the Toyota GR Supra with manual transmission remains unknown, as well as the expected date for its arrival on the domestic market.