O Nissan Ariya it had even been to Portugal — Guilherme Costa saw it «live and in color» last year — but it is only now that it starts selling in our country.
Available in three versions, Ariya sees the offer start with the Advance. This has 160 kW (218 hp), 300 Nm and front-wheel drive. The battery has a capacity of 63 kWh, allowing up to 403 km between charges.
Above this version appears the Aria Evolve. Also with front-wheel drive, this one has a larger battery, of 87 kWh, which allows to increase the range up to 520 km. Power rises to 178 kW (242 hp), but torque remains at 300 Nm.
DON'T MISS: Nissan. First electric with solid-state batteries by 2028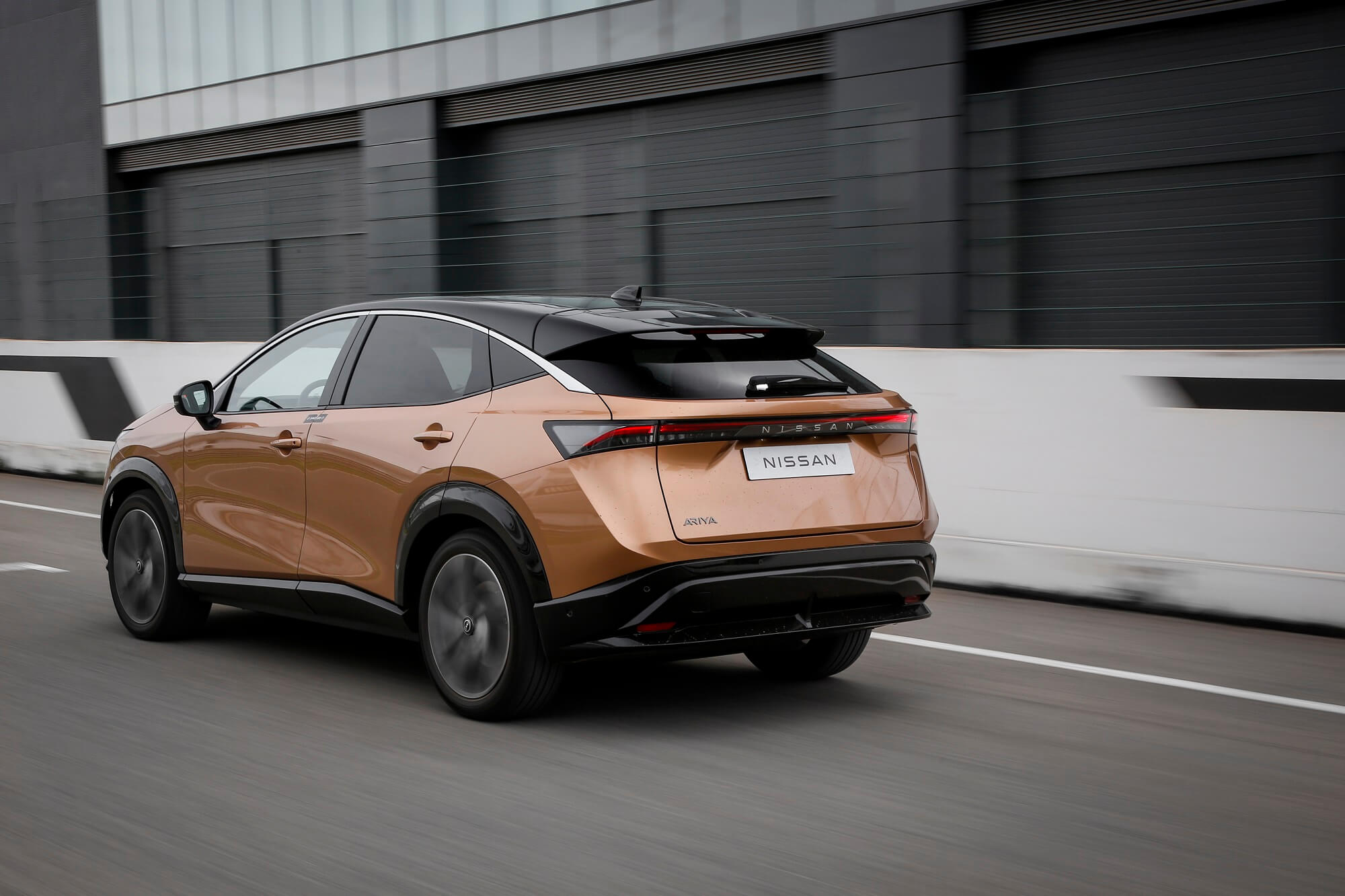 Finally, as top of the range we have the Ariya Evolve e-4ORCE. With all-wheel drive, this is the most powerful of the Ariyas sold in Portugal, with 225 kW (306 hp) and 600 Nm, figures that allow it to go from 0 to 100 km/h in 5.7s and reach 200 km/h in Maximum speed. The 87 kWh battery allows up to 493 km of autonomy.
It should be noted that by adopting an electric motor on the rear axle, the Ariya Evolve e-4ORCE sees the luggage compartment capacity drop from the 468 l offered in the front-wheel drive versions to 415 l.
Discover your next car:
How much?
With the delivery of the first units scheduled for July, the new Nissan Ariya also has a financing campaign from 500 euros (VAT included) per month.
Nissan also released prices for the Ariya, but without VAT, a tax that is deductible for companies, which are expected to concentrate most of the sales of the new Japanese electric crossover:
Ariya Advance – 40 244 € + VAT; Aria Evolve – € 47,561 + VAT; Ariya Evolve e-4ORCE – 50 407 € + VAT.