In recent years, minivans have lost prominence, but that doesn't mean the BMW 2 Series Active Tourer ceased to know a second generation.
Completely new, the German model faces the challenging task of succeeding on a market fringe where SUVs are the dominant force and where even BMW has two proposals: the X1 and X2, with which it shares the platform.
To find out if it has arguments to do so, we put it to the test in the most affordable version, the 218i equipped with a three-cylinder petrol engine.
NOT TO MISS: Skoda Octavia Break Scout tested. With vans like this, who needs an SUV?
strong identity
If the exterior of the Series 2 Active Tourer is not consensual, largely because of the "double kidney" XXL of which I am even a fan, its interior is fully in line with the latest proposals from the Bavarian brand.
While in the 1 Series and especially in the X1 and X2 we have a cabin where the physical controls are still very present, in the 2 Series Active Tourer the general absence of physical controls is felt, with the modern design of the dashboard following the teachings of other BMWs. like the ix.

Previous (Left arrow key) Next (Right arrow key) © Thom V. Esveld / Automotive Reason
The look is quite modern, but the ergonomics have not been forgotten.
Yes, it is true that the absence of physical controls for climate control may require some getting used to, but the screen's responsiveness, its dimensions and even the size of the tactile controls prove that it is possible to abandon the physical controls without "destroying" the ergonomics.
The quality is on par with what you'd expect from a BMW, but the habitability and the amount of storage space show that BMW "studied the lesson" and created a minivan worthy of the name.
The Series 2 Active Tourer offers far better livability than many SUVs in this class.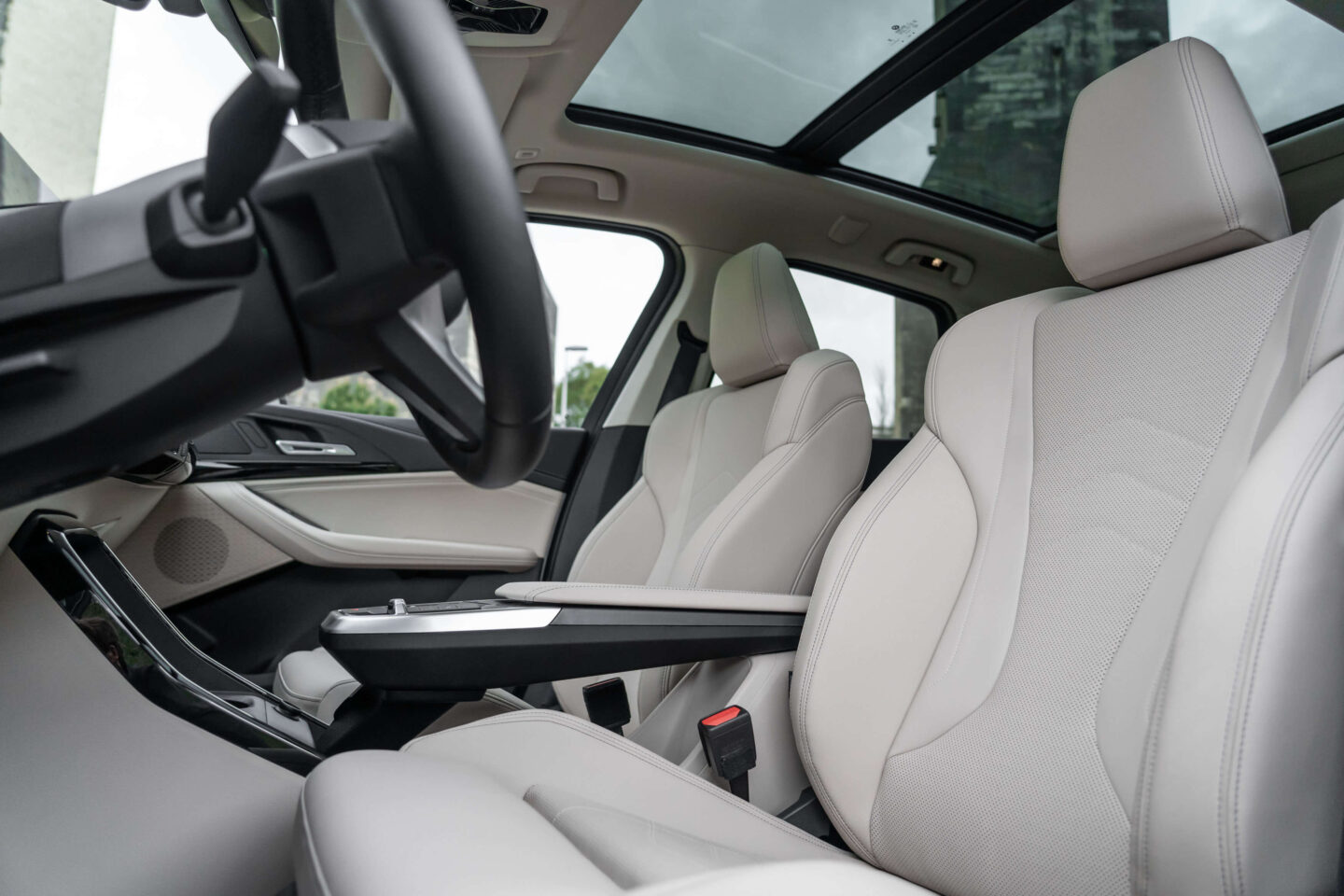 Previous (Left arrow key) Next (Right arrow key) © Thom V. Esveld / Automotive Reason
The front seats are quite comfortable.
The rear seats fold individually, their backrest is adjustable and while it is true that the 470 l luggage compartment is not a reference, it is no less true that it responds to the needs of a family, with remarkable versatility.
Discover your next car:
fight myths
During the days that I spent behind the wheel of this BMW 218i Active Tourer I was often «assaulted» by the same thought that this MPV does a lot of its role in «fighting» myths.
After all, MPVs are often seen as unappealing propositions for those who like to drive and front-wheel drive BMWs are still viewed with suspicion by "purists".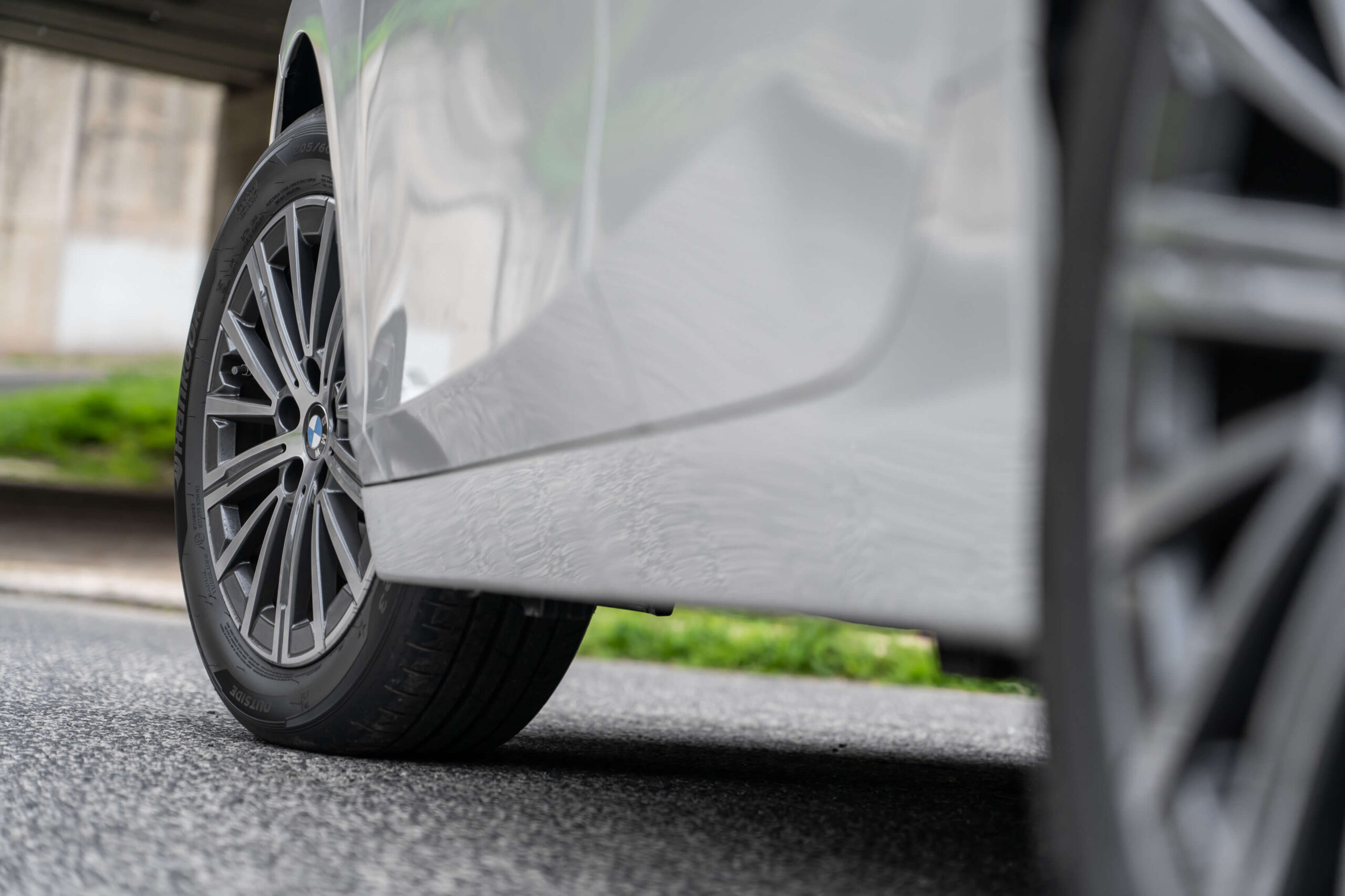 The tires that equipped this unit did not hide the focus on efficiency, but the dynamic behavior was not harmed. © Thom V. Esveld / Automotive Reason
Well, the Series 2 Active Tourer «destroys» these two myths as soon as we start driving it. As you would expect in a BMW, the steering is precise, fast and direct, which combined with a good chassis makes the Series 2 Active Tourer interesting (perhaps even fun) in a more sinuous route.
Fortunately, BMW has not given it too dry damping to give it that more dynamic facet, maintaining a level of comfort that is quite acceptable for a proposal of a clearly more familiar nature.
Its straddling arguments are also high, having proved to be an excellent companion for longer trips.
As for the engine, despite having only three cylinders, this 1.5 turbo petrol surprised me on the positive side. With 136 hp and 230 Nm, it may not impress "on paper", but in practice it allows a very versatile use of the Bavarian MPV.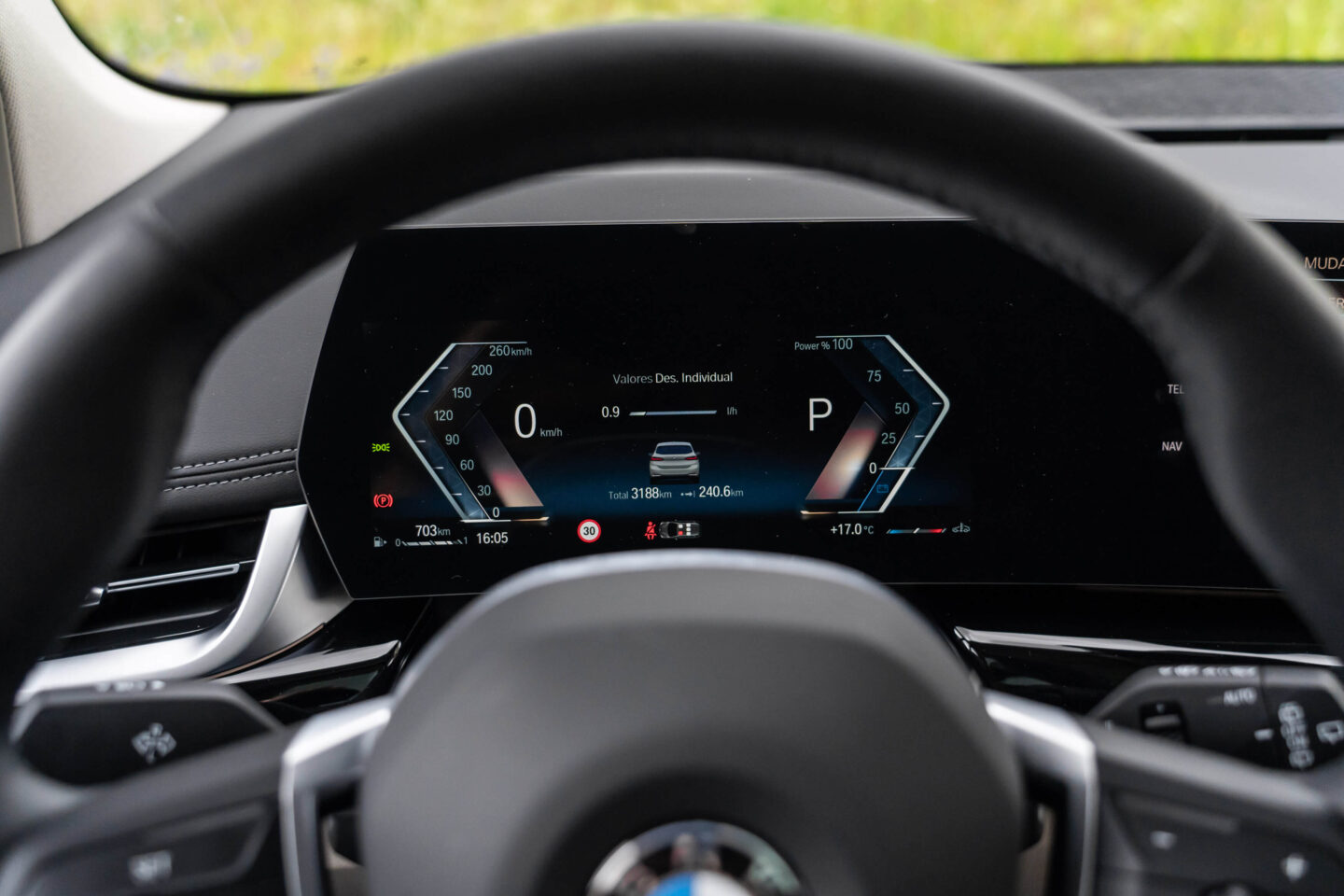 Previous (Left arrow key) Next (Right arrow key) © Thom V. Esveld / Automotive Reason
The fully digital instrument panel is modern, complete and has good readability.
Combined with a smooth and well-spaced seven-speed automatic gearbox, the three-cylinder is not shy when we take the Series 2 Active Tourer on longer journeys, allowing not only to maintain higher cruising speeds but also to make overtaking and recovering without special difficulty.
In fact, even in the most efficient "Eco" driving mode, this engine doesn't lose much power. When we opt for a calmer tune, it presents us with very restrained consumption.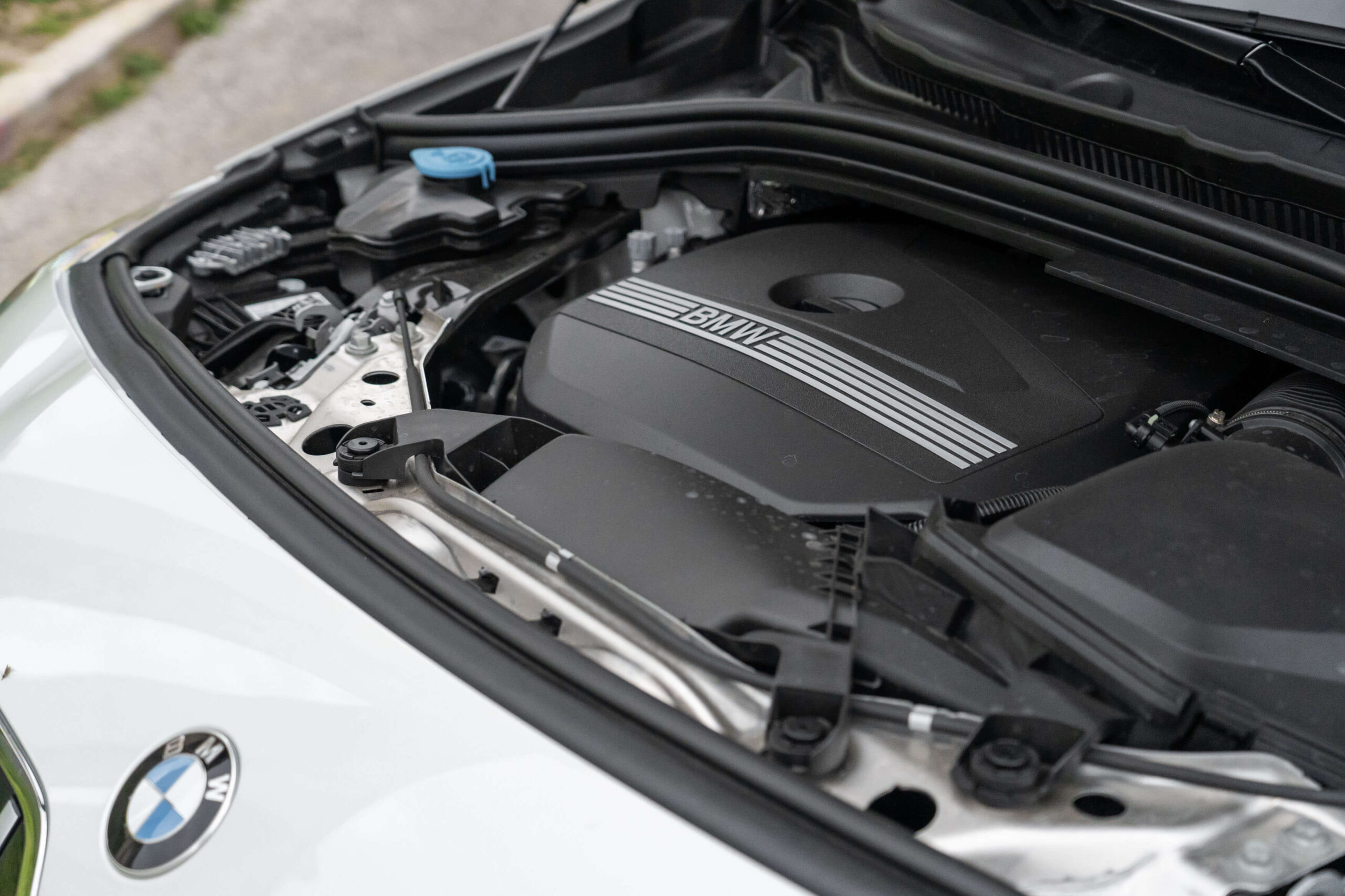 The three-cylinder that equips the 218i Active Tourer was a pleasant surprise. © Thom V. Esveld / Automotive Reason
At the end of almost 1000 km traveled between national roads, motorways and the urban hustle, the BMW 2 Series Active had an average of 5.6 l/100 km, and I admit that consumption was not at the top of my priorities.
ALSO READ: New Ford Kuga FHEV. Does this hybrid hold its own in Toyota territory?
But when I «worked» for fuel consumption, I saw the on-board computer register averages of 4.9 l/100 km.
Is it the right car for you?
There is no turning back. MPVs may have lost prominence (and sales) to SUVs, but they remain one of the best propositions for families and the BMW 2 Series Active Tourer is particularly effective at reminding us of that.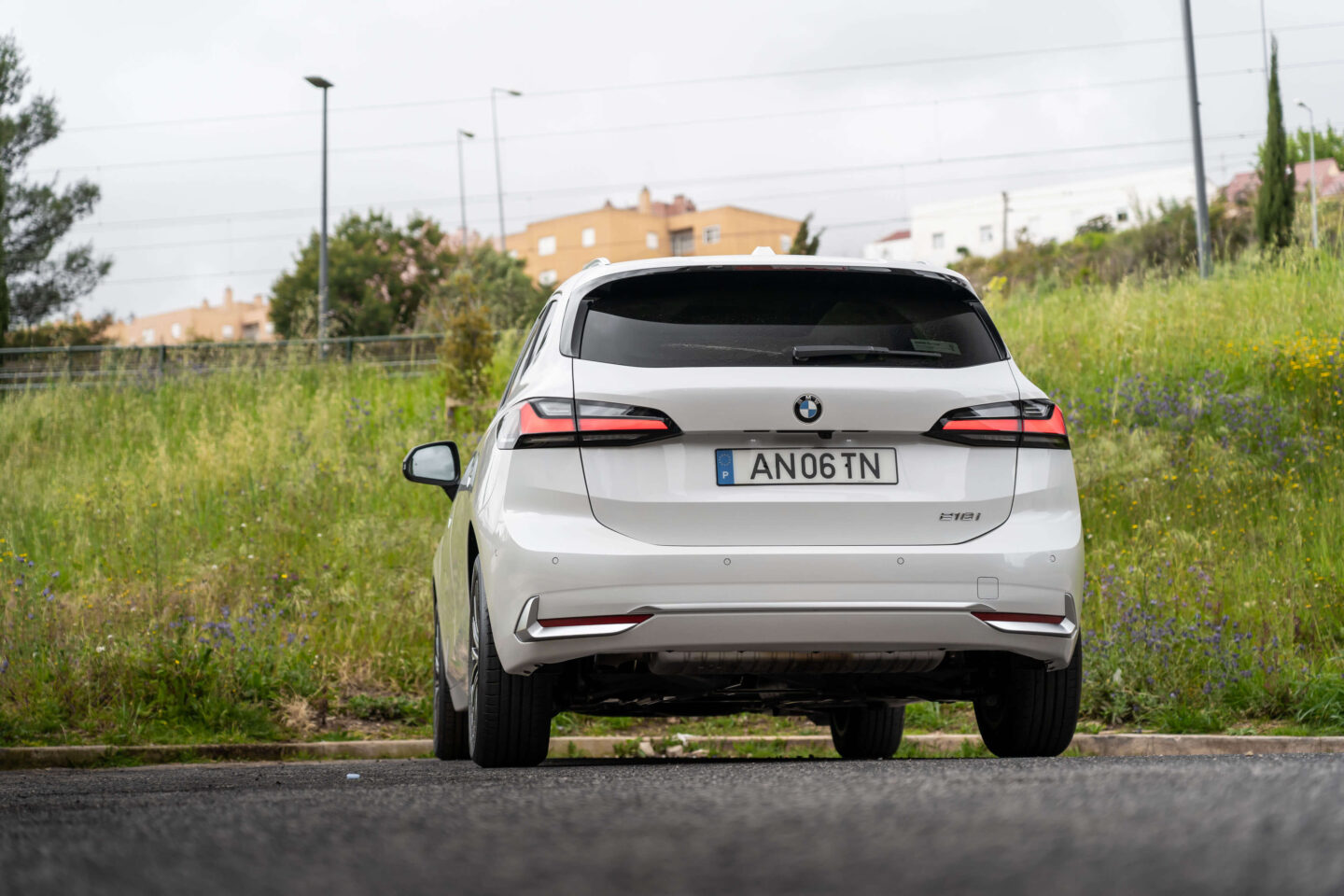 Previous (Left arrow key) Next (Right arrow key) © Thom V. Esveld / Automotive Reason
The rear has a more sober look than the front, but it is still modern.
More versatile than usual in BMWs, the new German proposal sees its appeal reinforced by managing to combine comfort and behavior very well.
Which makes the BMW 2 Series Active Tourer a particularly suitable proposition for those who need a family car, but cannot do without sharper handling and dynamics.