The new Mazda CX-60 was presented to the world in Portugal, more specifically in the Estoril and Cascais region, an occasion that also served to start the pre-sales of the new SUV, with deliveries to be promised for the coming months.
This is Mazda's first plug-in hybrid (PHEV) and is the first of five new models to launch by 2025 that will be based on the ground-breaking Skyactiv Multi-Solution Scalable Architecture rear-wheel drive (and all-wheel drive) platform capable of accommodating new six-cylinder in-line engines from the Japanese manufacturer.
The two engines with six cylinders will only arrive in 2023, but we already know that one will be the Skyactiv-X petrol with 3.0 l and the other will be the Skyactiv-D diesel with 3.3 l. Mazda, for now, has only come up with a few numbers for the Diesel — get to know them.
NOT TO BE MISSED: Wankel returns to Mazda with MX-30 plug-in hybrid

Previous (Left arrow key) Next (Right arrow key)
At the rear, the similarities to the CX-5 are obvious.
While the six cylinders are not enough, the protagonist is the CX-60 with plug-in hybrid engine and it was precisely this that the Japanese brand showed us around Portugal, before the start of the European «career» of this model, whose production has already started in Japan.
The most powerful ever
In this PHEV version, Mazda's first ever plug-in hybrid, the CX-60 combines the well-known 2.5-liter four-cylinder gasoline engine with a 100 kW (136 hp) electric motor mounted on the new automatic transmission. eight speeds and a 17.8 kWh battery.
This "marriage" results in a maximum electric range of 60 km, a combined total power of 327 hp and a maximum torque of 500 Nm, figures that make this the most powerful production Mazda in history.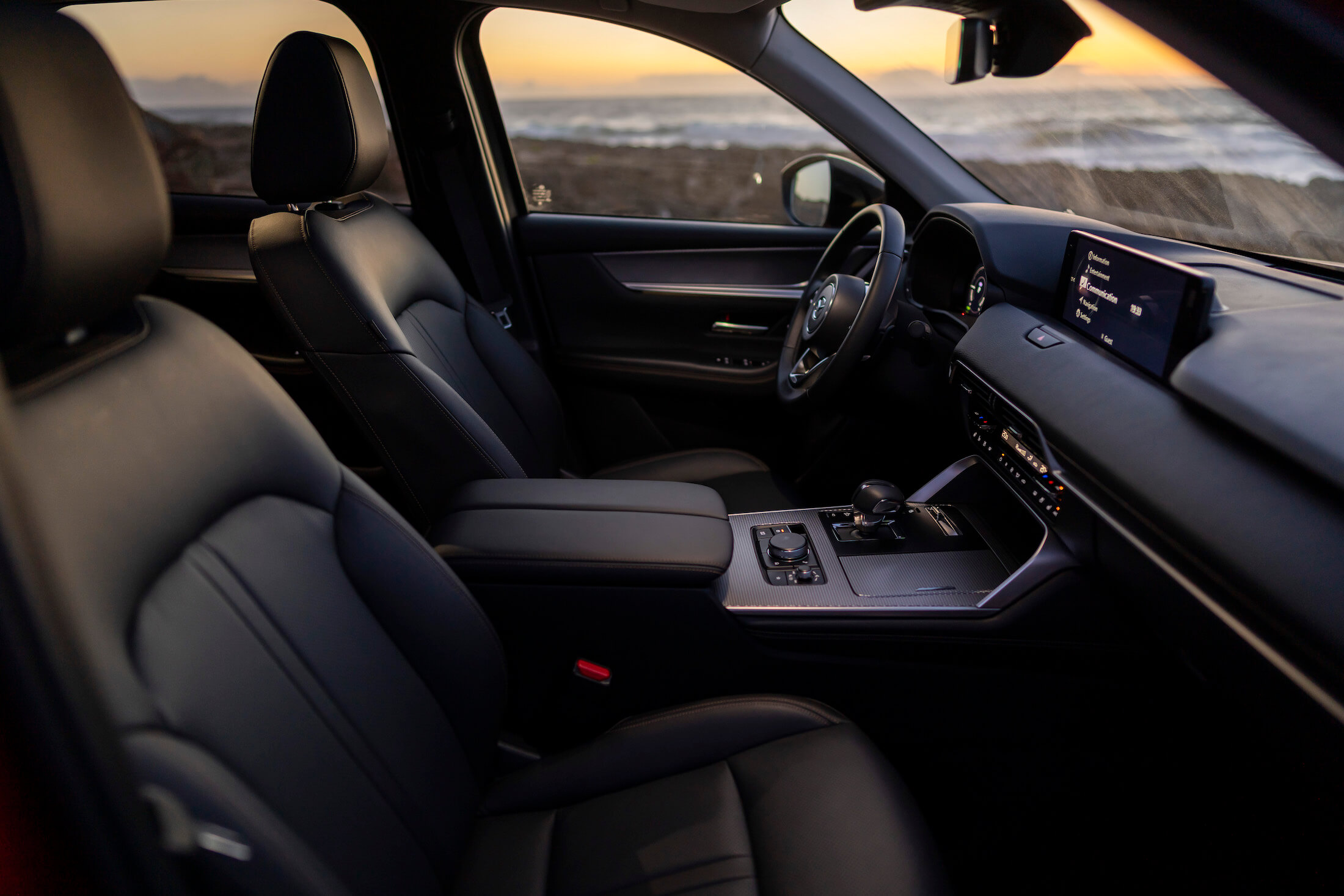 When arrives?
Mazda's new SUV will be positioned above the CX-5 — which we tested recently —, with Mazda officials in our country confessing to us during the event that the CX-60 could reach the national market even before August .
They highlighted, however, that the troubled times we are going through complicate any and all forecasts.
Right, for now, the Japanese brand has already organized the range of the new CX-60 for the Portuguese market. There will be four equipment levels available: Prime-line, Exclusive-line, Homura and Takumi, which can be combined with four optional packages.
Discover your next car:
And the prices?
As for prices, they are also available, although at this time they are only estimates and are not yet closed.
CX-60 PHEV Prime-line — desde 53 750 euros;
CX-60 PHEV Exclusive-line — desde 55 350 euros;
CX-60 PHEV Homura — 57 750 euros;
CX-60 PHEV Takumi — 59 300 euros.