To better face a 2022 that is proving to be demanding, the range of Jaguar XE and XF has been renewed and there is no shortage of news for both models.
For starters, both have received a new R-Dynamic Black version that gives them a sportier look, courtesy of the Black Pack and tinted windows. Inside, we have black dashboard finishes, gearshift paddles and metal pedals.
As for the prices of this new version, the Jaguar XE R-Dynamic Black is available from 61 641 euros; o XF R-Dynamic Black desde 74 250 euros and the XF Sportbrake R-Dynamic Black since 78 209 euros.
ALSO READ: Jaguar Land Rover wants to "cut" emissions by 46% by 2030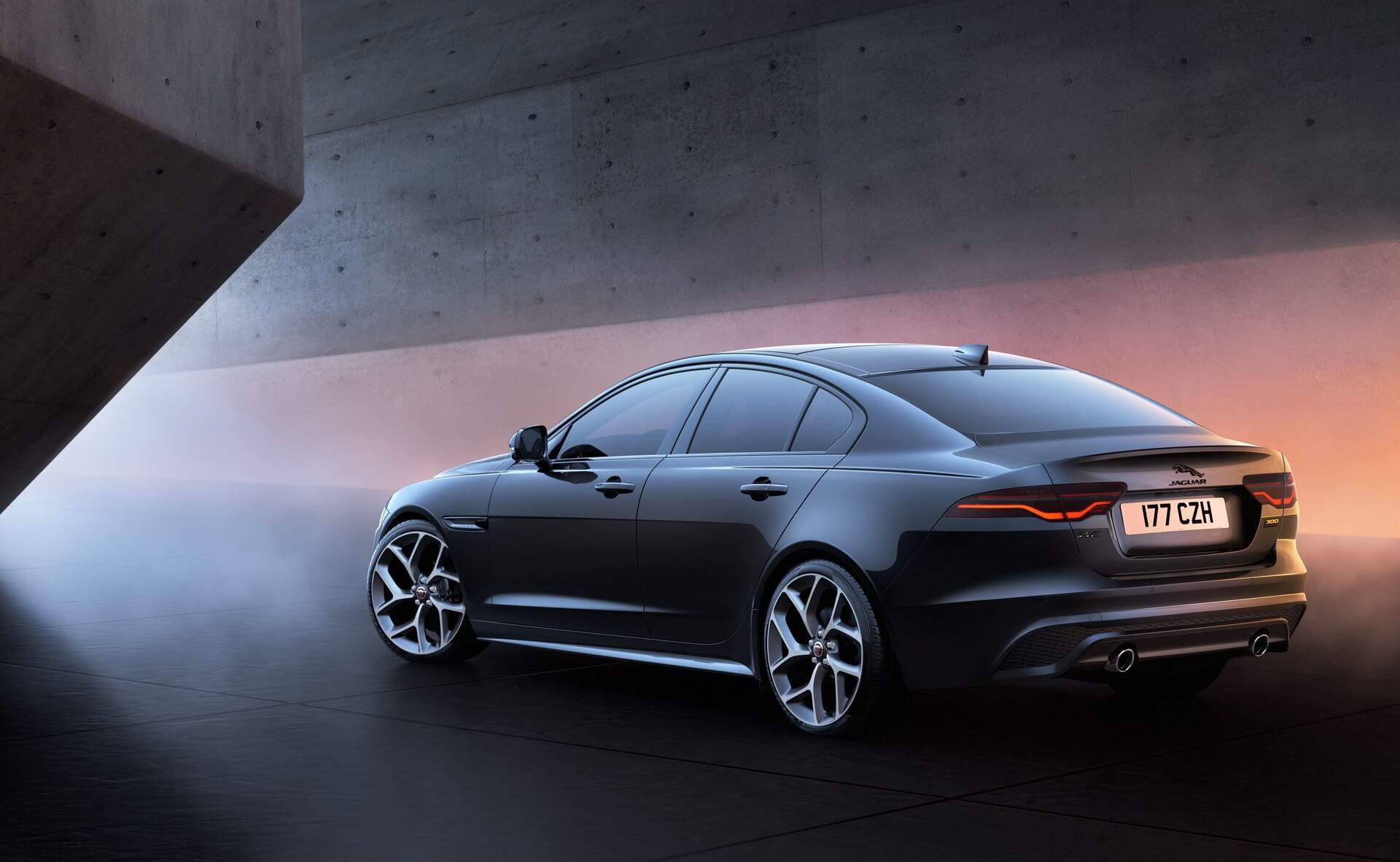 Jaguar XE.
What else has changed?
In addition to the new version, the two Jaguar models now have navigation what3words integrated no infotainment system Pivi Pro.
The great novelty of this navigation system is the fact that it offers an alternative to entering destinations by postcode. Just write three words (eg clean.corporate.card) that represent a 3 m2 location; press and hold a point on the touchscreen map and then the what3words reference for that location is displayed.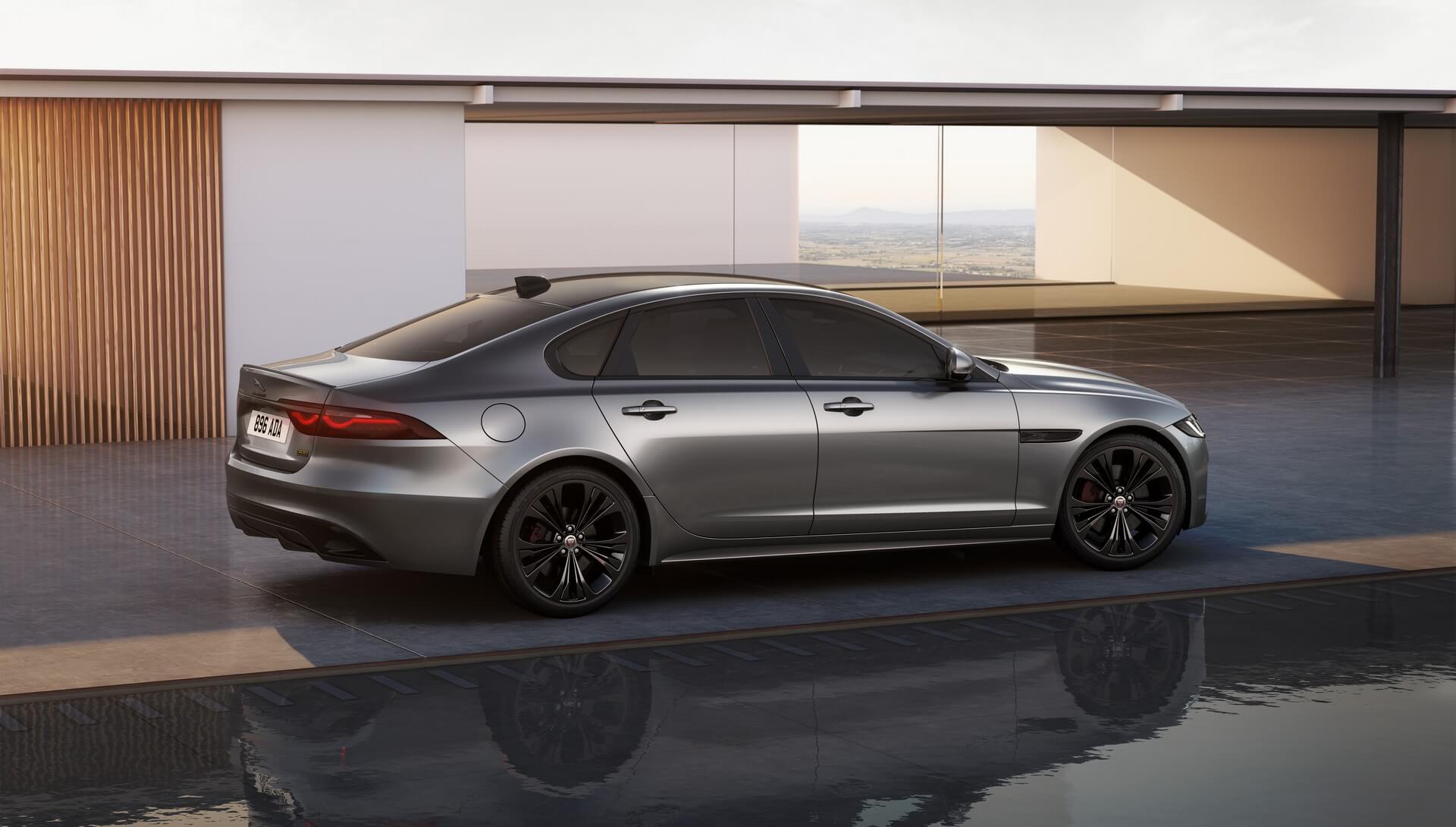 Jaguar XF.
Like the Alexa assistant, what3words navigation was also sent to Jaguar XE and XF owners via a remote or over-the-air software update.
Finally, the "Smartphone Pack" is offered as standard and comes with Apple CarPlay and Android Auto wireless systems.
Discover your next car:
only two engines
In total, the Jaguar XE and XF are available with two engines, one petrol and one diesel.
The gasoline engine is the well-known 2.0 l four-cylinder from the Ingenium family that delivers 250 hp and 365 Nm between 1300 rpm and 4500 rpm. With this engine, the XE achieves 0 to 100 km/h in 6.7s, while the XF saloon and XF Sportbrake need 6.9s and 7.8s, respectively.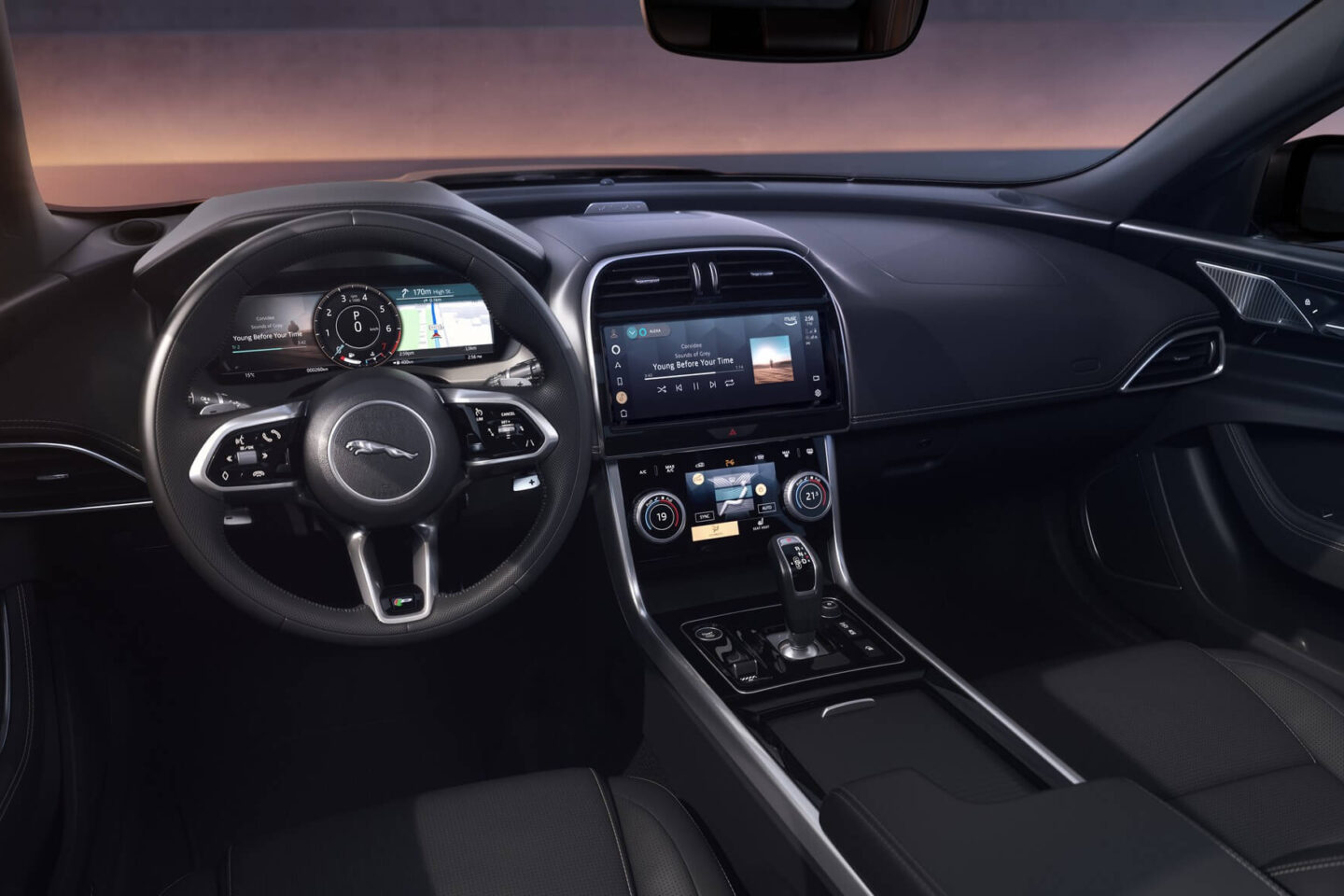 Previous (Left arrow key) Next (Right arrow key)
The inside of the XE…
The Diesel engine is also available with 2.0 l of four-cylinder capacity, but is associated with a 48 V mild-hybrid system. With 204 hp and 430 Nm, this engine allows the rear-wheel drive XE to achieve average consumption of 4 .8 l/100 km. Already in the XF saloon with rear-wheel drive, the announced consumption is fixed at 4.9 l/100 km.
SEE ALSO: Got more competitive? We tested the Jaguar F-Pace P400e, the first plug-in hybrid
And the prices?
In addition to the news for 2022 of the XE and XF ranges, Jaguar also announced the prices of the two models for the domestic market.
Jaguar XE
Versão
Potência
Preço
2.0D MHEV RWD R-Dynamic S
204 cv
59 741 €
2.0D MHEV RWD R-Dynamic HSE
204 cv
68 733 €
2.0D MHEV RWD R-Dynamic Black
204 cv
61 642 €
2.0 RWD R-Dynamic S
250 cv
59 980 €
2.0 RWD R-Dynamic HSE
250 cv
68 848 €
2.0 RWD R-Dynamic Black
250 cv
61 756 €
Jaguar XF prices are as follows:
Jaguar XF
Versão
Potência
Preço
2.0D MHEV RWD R-Dynamic S
204 cv
66 708 €
2.0D MHEV RWD R-Dynamic HSE
204 cv
76 653 €
2.0D MHEV RWD R-Dynamic Black
204 cv
74 626 €
2.0 RWD R-Dynamic S
250 cv
66 596 €
2.0 RWD R-Dynamic HSE
250 cv
76 341 €
2.0 RWD R-Dynamic Black
250 cv
74 251 €
2.0D MHEV RWD Sportbrake R-Dynamic Black
204 cv
78 209 €