The human body has 70% water in its composition and maintaining this percentage is essential for the permanence of life. A dehydrated body has a lower than ideal proportion of water, causing an imbalance of some electrolytes such as sodium and potassium.
Seawater, on the other hand, has a higher concentration of dissolved salts than what exists in our body. It is what is chemically known as a hypertonic solution. Therefore, when ingesting sea water, a process called osmosis takes place. It 'steals' the water present in the cells of our body, in an attempt to balance the concentration of salt inside and outside the cells, quickly dehydrating the body.
Chemistry professor Fabíola Campos, from IFPE (Federal Institute of Education, Science and Technology) in Pernambuco, compares the human body with a tomato, when subjected to a salt water solution. "After a while, it withers," she says. In addition, it impairs the proper functioning of the kidneys.
"Drinking salt water can lead to death in one or two days, depending on the amount of water ingested", says João Pitoscio Filho, chemistry coordinator at Grupo Passo.
But can you filter the water easily? "It is absolutely impossible to filter seawater using clothes, for example", says chemist Carlos Cerqueira. He explains that the salt dissolved in water is in the form of ions, which are the size of atoms. "The ions pass through the holes in the clothes along with the water molecules", he adds.
Thus, filtration would only serve to retain solid particles. To drink unsalted water, a castaway could try to evaporate seawater in some container (like a plastic bag), collect the steam and drink the condensed water. This process, called distillation, separates the water from the salt because the salt does not evaporate along with the water.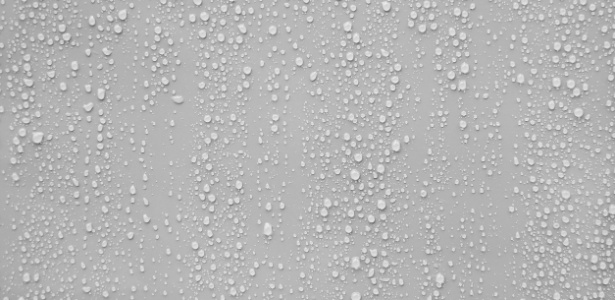 Evaporating salt water and collecting it with some support is the simplest form of desalination
Imagem: Getty Images
There are other desalination processes. One of them is reverse osmosis, a kind of filtering, but which requires bold devices. "It occurs when a pump generates pressure and transmits water through a semi-permeable membrane", explains Daniel Ângelo, scientist at the Ciência em Show group. There are also technologies that employ microorganisms or graphene oxide, says the expert. But they're all complex and expensive—nothing a castaway would have in his pocket.
Other ways to get clean water are hoping for rain — and for it to not be so strong as to capsize the boat that they kill the castaway floating — or by eating a lot.
"A good part of the water we ingest comes from food. Some have more water than others. And fish have plenty of water", says Ângelo. But even though it can serve as a source of water, a diet without liquids, based only on solid foods, may not be enough to guarantee hydration, according to the expert.
*With article by Fernando Cymbaluk