After introducing the 4xe plug-in hybrid versions, Jeep has now unveiled the e-Hybrid variants of the Renegade and Compass and we went to Turin to meet them and drive them first hand.
Equipped with a 48V parallel electrical system, these new Jeep e-Hybrids immediately lead us to think that we are dealing with two mild-hybrid or mild-hybrid proposals. But they are much more than that.
Is that despite having only 48 V, when a conventional hybrid can have more than 200 V, the Jeep Renegade and Compass e-Hybrid have two electric motors, giving them identical capacities to the hybrids, such as being able to drive supported only by the electrical system.
NOT TO BE MISSED: Stellantis will launch 75 new electric cars by 2030 and this unprecedented «battery-operated» Jeep is one of them
NOT TO BE MISSED: Stellantis will launch 75 new electric cars by 2030 and this unprecedented «battery-operated» Jeep is one of them
What does it consist of?
Mild-hybrid systems only have an electric motor, but these Jeep Renegade and Compass e-Hybrids add another electric motor and have a small 0.8 kWh battery.
The first is a belt driven engine-generator (BSG – Belt driven Starter Generator) to the combustion engine, as with so many other mild-hybrids.
The second is integrated into the new seven-speed dual-clutch automatic transmission and offers an extra power of 15 kW (20 hp) and 55 Nm.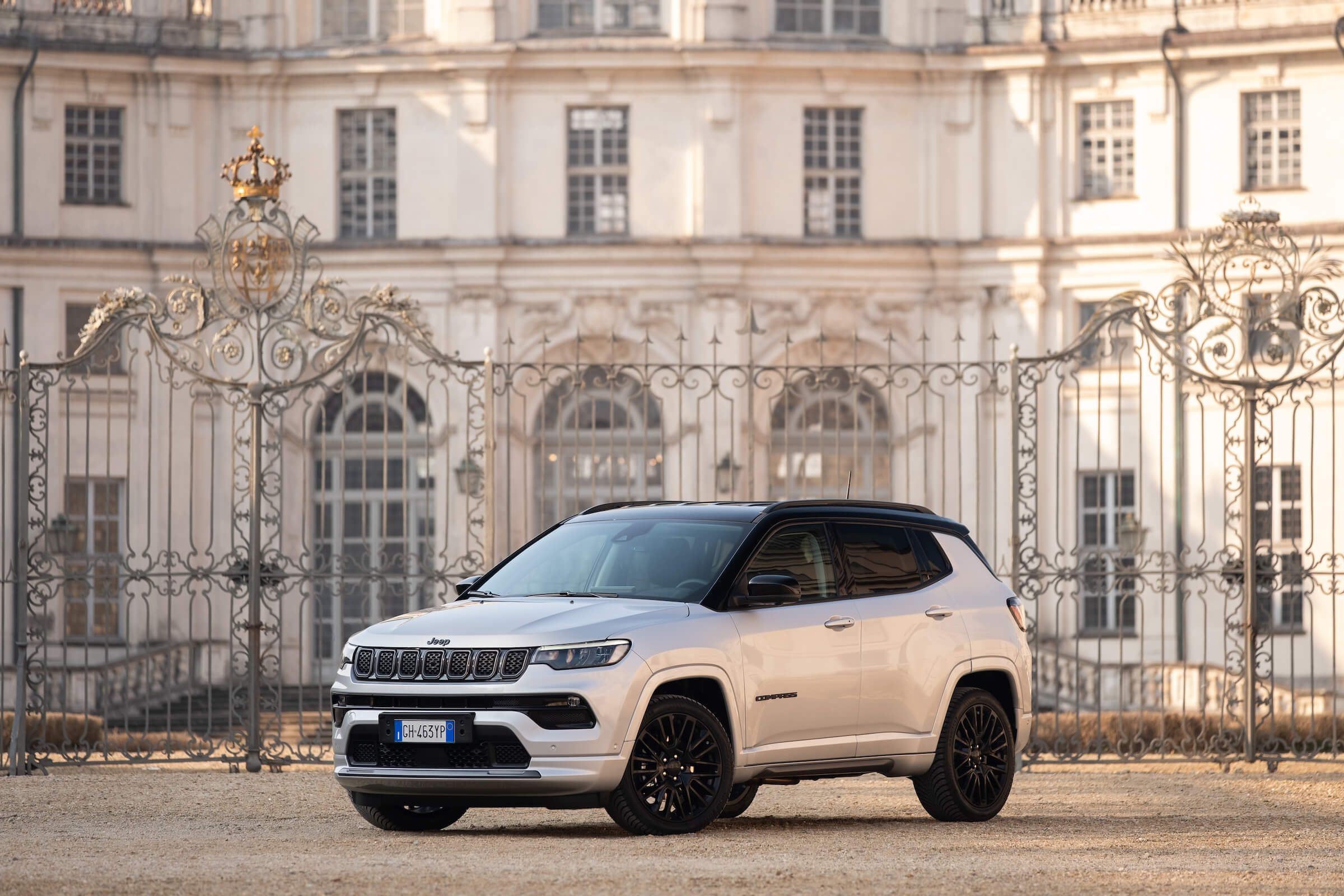 Jeep Compass e-Hybrid
And we haven't even talked about the combustion engine that underpins this drivetrain, which is also new. It is a turbocharged four-cylinder with 1.5 l (an evolution of the current 1.3) with 130 hp and 240 Nm and which has received several changes to improve its efficiency, including the fact that it works according to the Miller cycle.
This option, at the expense of the more traditional Otto cycle, translates into a higher compression ratio of 12.5:1 (it is 10.5:1 in the 1.3 Turbo), very high for a supercharged engine, by a more compact combustion chamber, variable timing of dual-stage valves, special 'high turbulence' intake ducts and a high pressure direct injection system (up to 350 bar).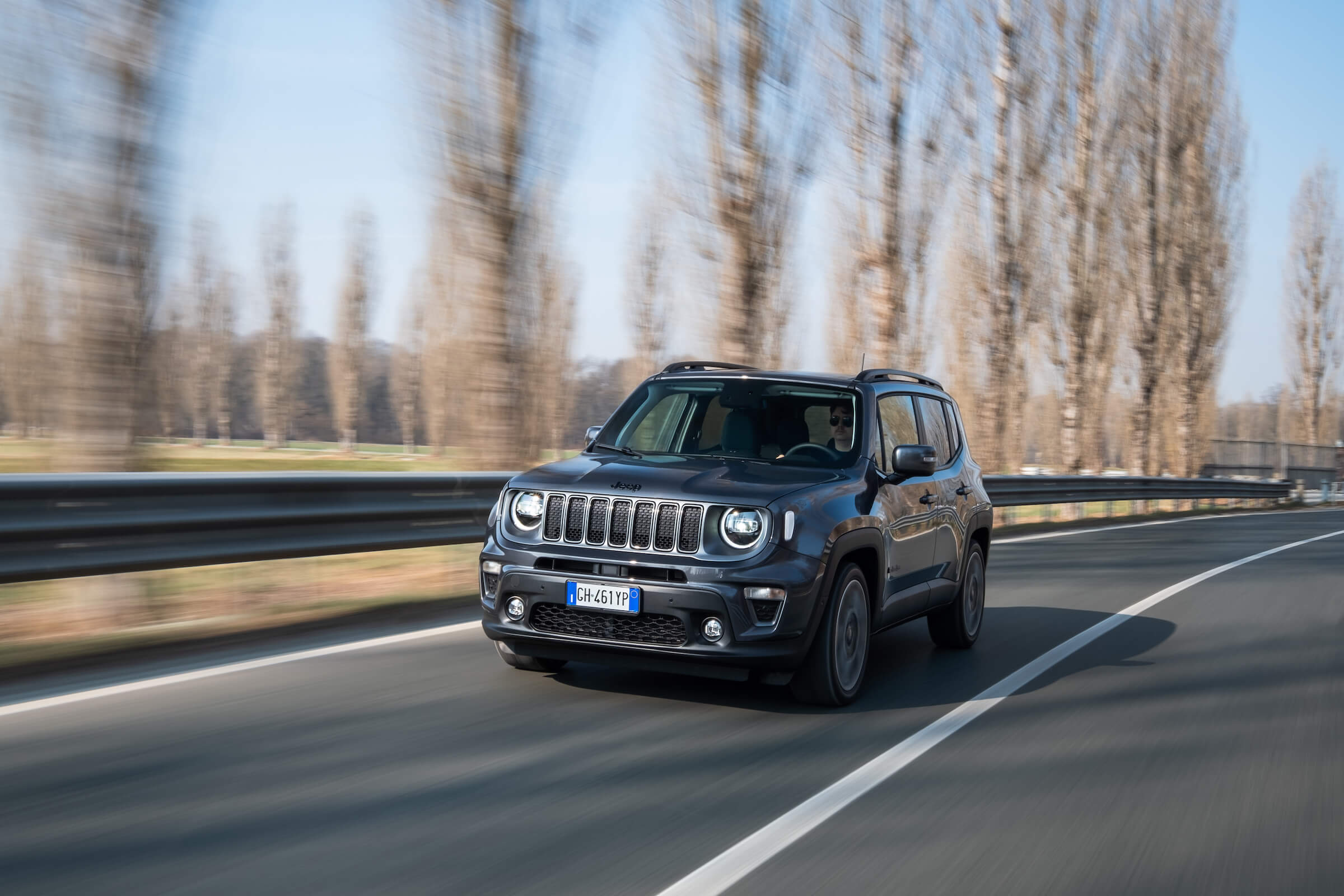 Jeep Renegade e-Hybrid
lower consumption
Contrary to what happens with Jeep's 4xe proposals, these new Renegade and Compass e-Hybrid only have front-wheel drive, but they still impress on the road.
ALSO READ: Magneto 2.0. Evolution of the Electric Wrangler and 6 more prototypes at Easter Jeep Safari 2022
And the fault was, in large part, of the consumption obtained during this first contact with the new hybrid system of the North American brand.
With the Compass we managed to consume 4.7 l/100 km, a record that rose to 5.7 l/100 km in the Renegade, which despite being smaller and lighter, does not have such favorable aerodynamics.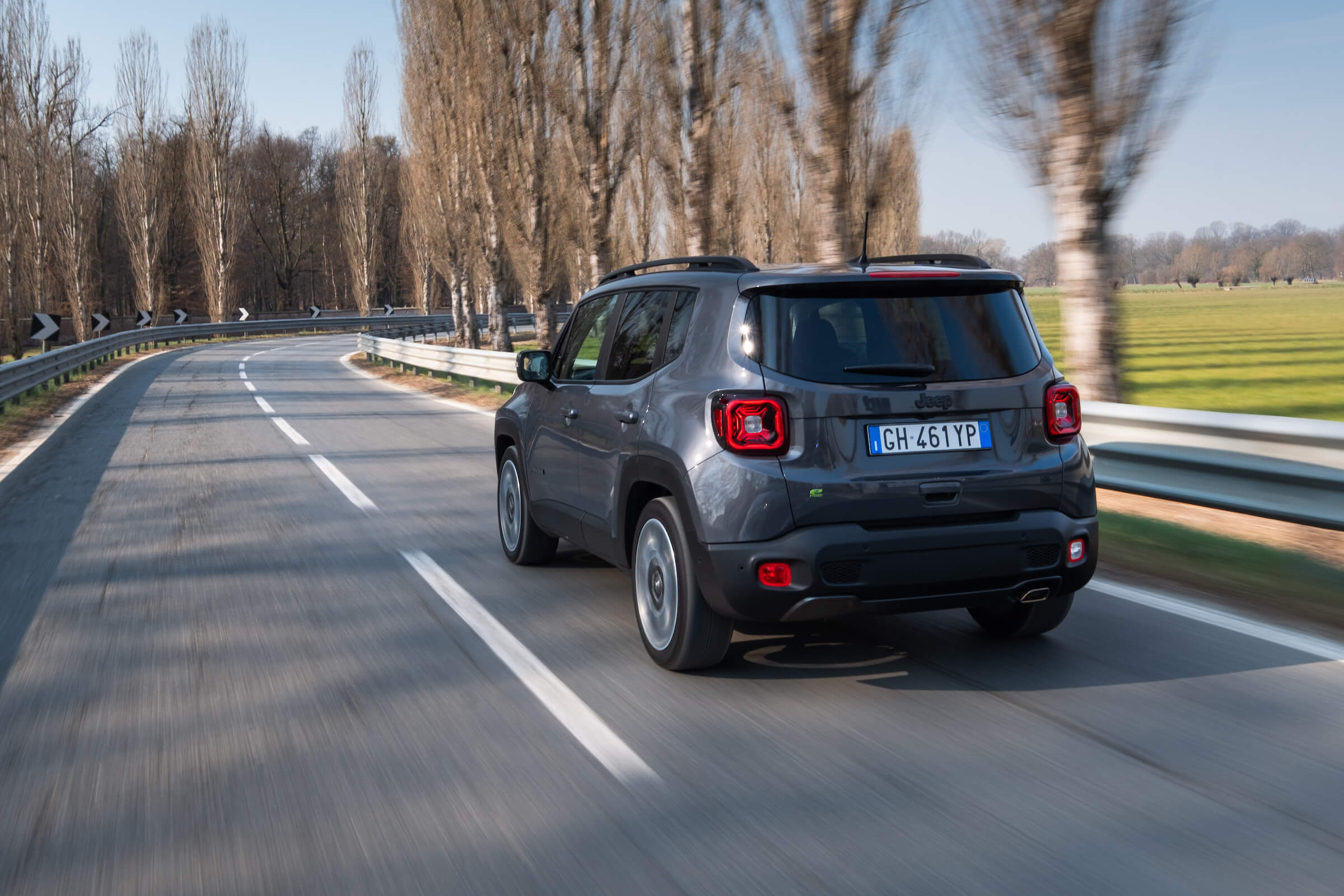 Jeep Renegade e-Hybrid
It is true that it was a short contact and that led us to walk almost always in an urban environment and at not very high speeds, but the truth is that we were much more "supported" by the electrical system than I expected.
Typical features of a conventional hybrid
And this really is the big difference between this e-Hybrid system and a conventional mild-hybrid. It's just that with these models we can walk only with the use of electrons, even if only in some specific situations.
We are talking, for example, about parking manoeuvres, thanks to the e-Parking functionality, and the so-called "stop-start", which is the result of e-Queuing. And it is important to remember that when "we give. with key» in these two models only use the electric motor, whether when starting or restarting at traffic lights, in a feature that Jeep calls e-Launch.
After that, and thanks to the e-Creeping functionality, the system is also able to simulate moving the vehicle in first gear of another combustion vehicle with automatic transmission, without using the accelerator and only taking your foot off the brake.
And as with other electrified vehicles, these e-Hybrids also have a system of energy recovery through deceleration and braking, and the electric motor can give a boost in performance by increasing the torque that reaches the wheels in accelerations or more acceleration resumes. demanding.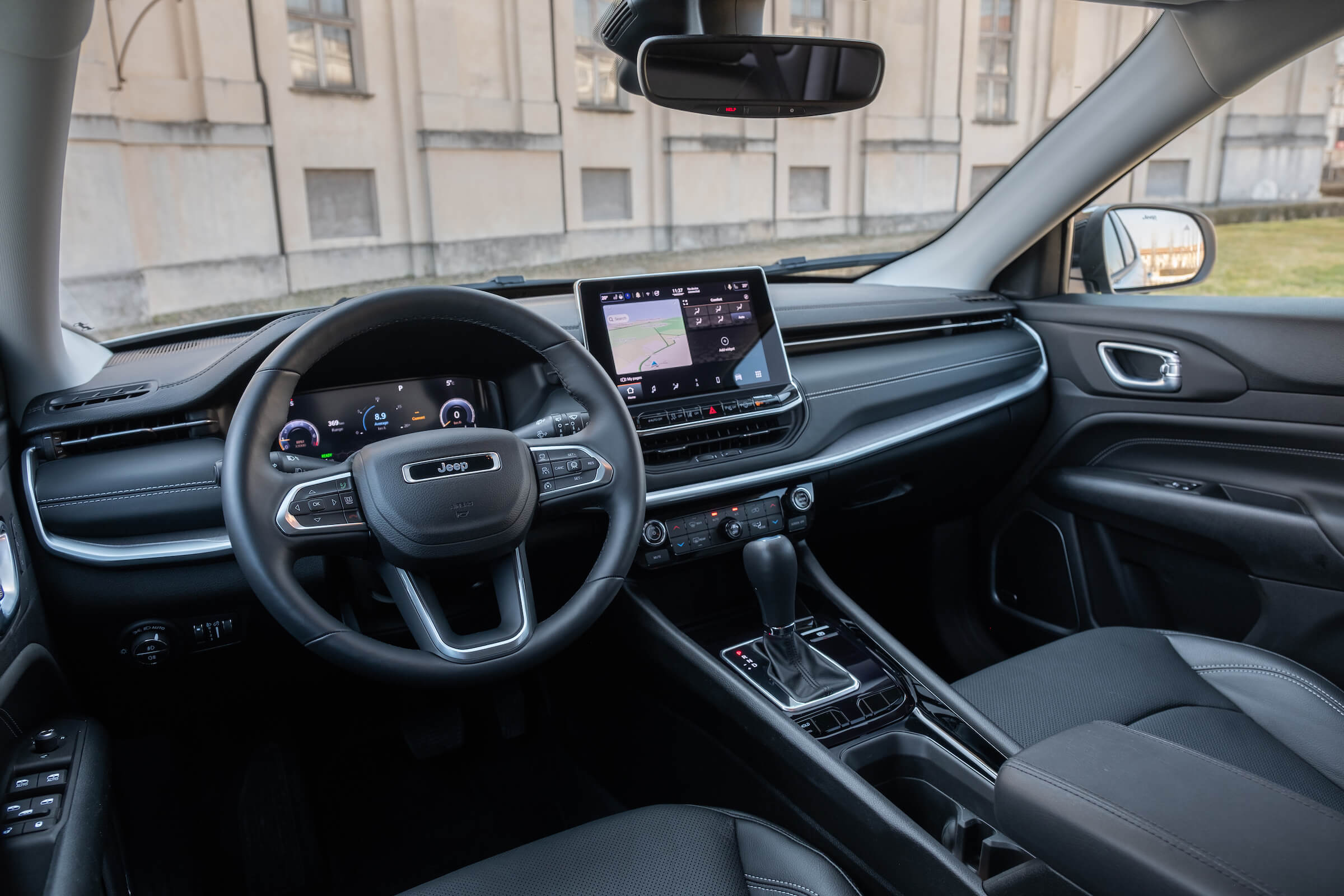 The only difference inside the Compass and the Renegade e-hybrid is related to the specific pages in the instrument panel and the central display.
Upland version debuting
The image of these two models has not changed and it were not for the green "e" on the rear and it would be difficult to identify these electrified variants from the others.
DON'T MISS: Jeep Renegade 4xe Trailhawk. The best climber in the class has been electrified. Convinced?
However, Jeep took advantage of the launch of the e-Hybrid to introduce a new level of equipment, called Upland, which will also be available in 4xe plug-in hybrid versions.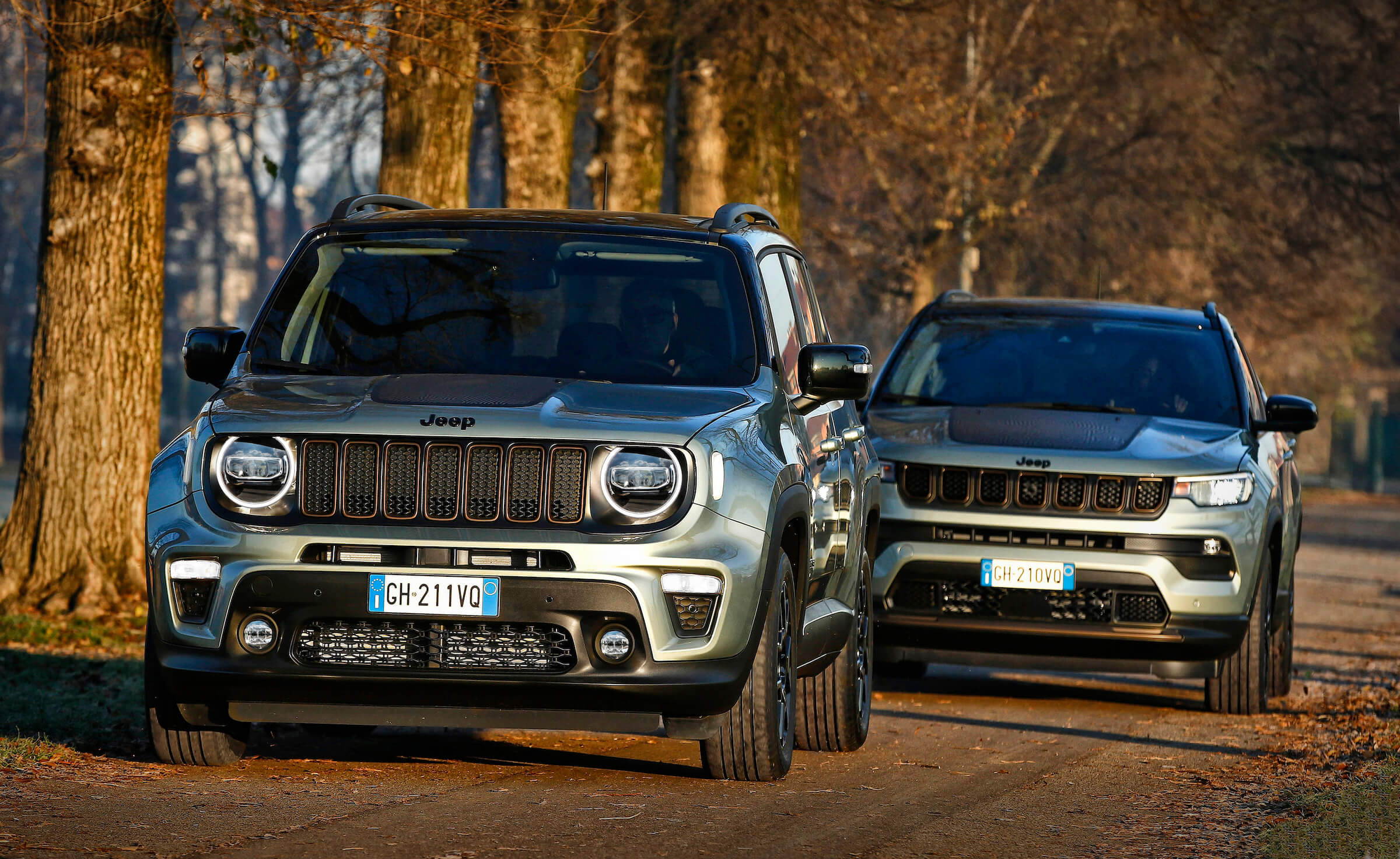 Jeep Renegade and Compass e-Hybrid with Upland «vests».
More focused on sustainability, this level of equipment stands out for having a blue exterior paint, combined with a black roof, and for having bronze finishes on the front grille and bumpers.
In addition to this, the Upland versions also have a partially black hood and recycled materials in the cabin, made from plastics collected in the Mediterranean Sea.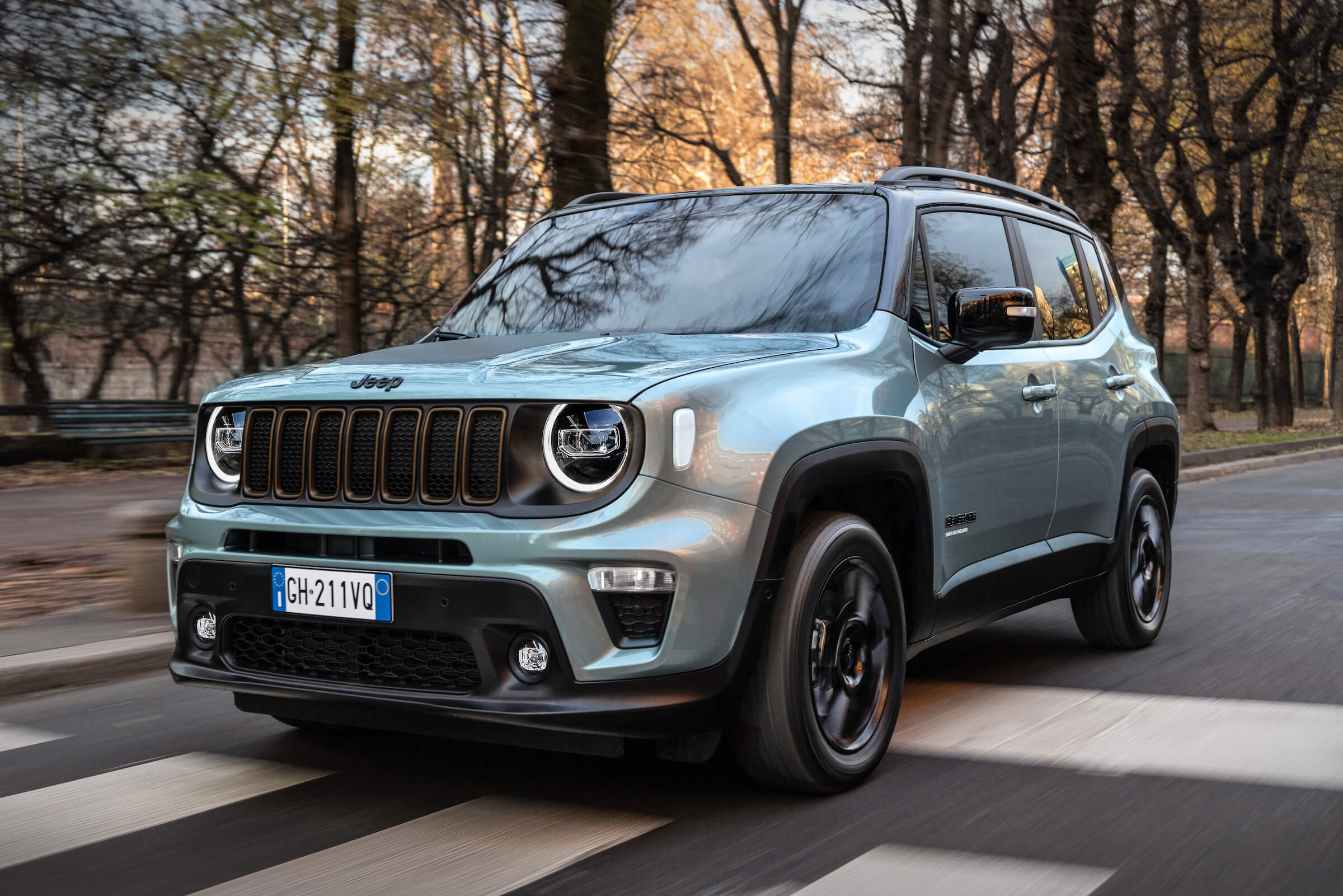 Jeep Renegade e-Hybrid with Upland equipment level.
prices
The new Jeep Compass and Renegade e-Hybrid can now be ordered in our country and have prices starting at 32,850 euros for the Renegade and 38,300 euros for the Compass.
Versions with the Upland e-Hybrid equipment level are available at prices from 35,650 euros for the Renegade and from 41,850 euros for the Compass.