Thanks to the growth of the mobile games market, it is possible to enjoy different games on mobile with the same quality found on consoles. There is no shortage of good titles for this: Free Fire, Genshin Impact, League of Legends Wild Rift, Minecraft, Fortnite and Pokémon Unite are some examples.
If you are an enthusiast of this type of game, a tip is to search for accessories that further improve the experience. External controls are good examples. They can be connected to the smartphone and allow a type of interaction similar to that of traditional video games.
We list here some models for you to know and that had good reviews from those who bought them. Check out:
Control 3 in 1 Bluetooth PG-9076 – IPEGA
Price: from BRL 130.79 to BRL 124.30* (5% discount)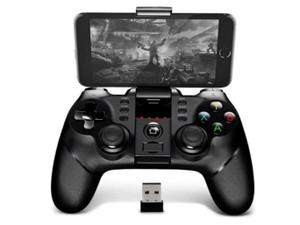 Image: Disclosure
The IPEGA model works via Bluetooth. In addition to being able to be used in mobile games, it also works with computers and smart TVs. It has a clip to fix the device and rubber grips for better grip. "It is very comfortable in the hand, and the analogs and triggers are very firm and pass security", says consumer Gabriel Zoéga on the Amazon website.
Bluetooth Control for Cell Phone PG-9021 – IPEGA
Price: BRL 127.99*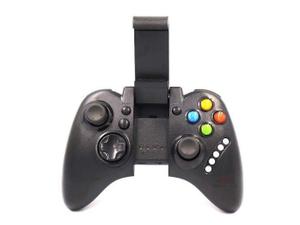 Image: Disclosure
For anyone who has played on any console in the Xbox family, this model's button layout will be familiar. The product's battery is designed to last for 18 hours, according to the manufacturer's information. An advantage is that it does not need to install any additional programs to work. "It met my expectations", wrote the consumer Aline on the product page.
Mobile Retractable Bluetooth Controller – YOOXI
Price: BRL 147.10*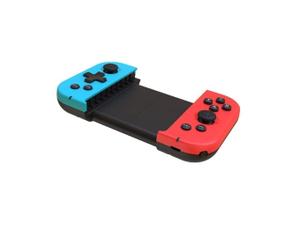 Image: Disclosure
With a layout similar to the Nintendo Switch, the YOOXI retractable controller is compatible with both Android and Apple iOS operating system phones. "The grip is very firm, the buttons are resistant and the battery is not even mentioned", commented consumer Rafael Martins.
Bluetooth Control for Cell Phone PG-9025 – IPEGA
Price: from BRL 229 to BRL 189* (17% discount)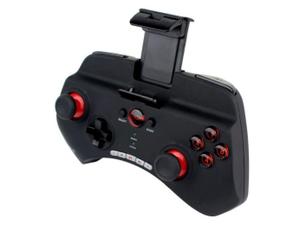 Image: Disclosure
In addition to being compatible with cell phones, computers, tablets, smart TVs and speakers, the PG-9025 has its own commands for playing music, such as play, pause and volume control. "Very responsive, it leaves the experience very close to the console. It also has a rubbery texture that helps a lot in comfort", evaluated consumer Sérgio Ferrão.
Controle Bluetooth para Smartphone – x3
Price: BRL 96.98*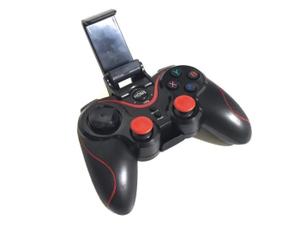 Image: Disclosure
x3 designed the model to be light and practical. Weighing just over 300 grams, it is compatible with both Android and iOS devices. The top support can be removed. "Very good cost and benefit", wrote consumer Leonardo Bara Linhares on the Amazon website.
Controle F4 Falcon – GameSir
Price: BRL 178.90*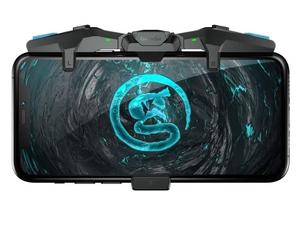 Image: Disclosure
Falcon F4 is specially designed for shooting games like Free Fire, Call of Duty Mobile and PUBG. It has fast-response triggers, according to the manufacturer, and is suitable for cell phones measuring between 4.5 inches and 6.5 inches (from 11.4 cm to 16.5 cm). "Simply perfect control for playing CoD", pointed out consumer André S.
Gamepad Origin GD100 – OEX
Price: BRL 186.61*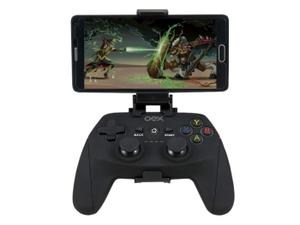 Image: Disclosure
The OEX model can be used on mobile phones with Android operating system and PC, either via Bluetooth or connected via USB. "The control is very precise and has an excellent grip. What left me in doubt was about its resistance, I found it a little light, which can make it more fragile", evaluates consumer Gustavo Henrique on the product page.
Controle X2 – GameSir
Price: from BRL 429.90 to BRL 407.20* (5% discount)
Image: Disclosure
The X2 brings several features that other controllers don't have, according to the manufacturer, such as a directional adapter for USB-C, durable elastic design, a button for screenshots and a format that facilitates air circulation for heat dissipation. "Excellent control, everything I expected," said consumer Vanstraus on the sales website.
Controller with PG-9123 cooler – IPEGA
Price: BRL 79.99*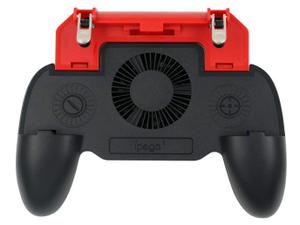 Image: Disclosure
For those who spend a lot of time playing games to the point where the phone gets too hot, the PG-9123 provides good support. Even though it has fewer functions than other products in the same category, it has a rear fan to help with cooling. "People who want to play a quality shooter will not regret it. It's really worth it", said consumer Norberto Carlos Geske.
Controle AK66 – ViGRAND
Price: BRL 24.18*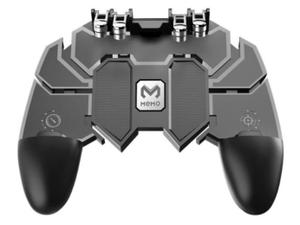 Image: Disclosure
Another model aimed at those who want to improve performance in shooting games, the AK66 has four rear buttons, two triggers and an ergonomic shape. "Excellent gamepad for fans of FPS and the Battle Royales of life, in addition to being a great value for money", said consumer Matheus Borges on the product's sales page.
A tip: do you usually shop online? Subscribing to Amazon Prime can be a good alternative. With the first month of free trial and then for only R$ 9.90, you have free and fast delivery for several purchases anywhere in Brazil.
*Prices and listing were checked on April 28, 2022 to update this story. It may be that they vary over time.
UOL may receive a portion of sales through the links recommended in this content. Store prices and offers do not influence editorial selection criteria.