Official partner of the DTM for 2022, it was up to CUPRA to provide the safety car for the famous touring championship and the chosen one was the CUPRA Formentor VZ5.
To prepare this limited series of the Formentor (only 7000 units will be produced) for the demands of this task, CUPRA has relied on the know-how of ABT, which has transformed some of its models.
As standard, the Formentor VZ5's 2.5 l pentacylindrical engine offers 390 hp and 480 Nm. However, thanks to ABT's "tweaks" at the software level, the original Audi engine now produces 450 hp and 530 Nm.
DO NOT MISS: CUPRA Born tested. CUPRA's first electric car convinces?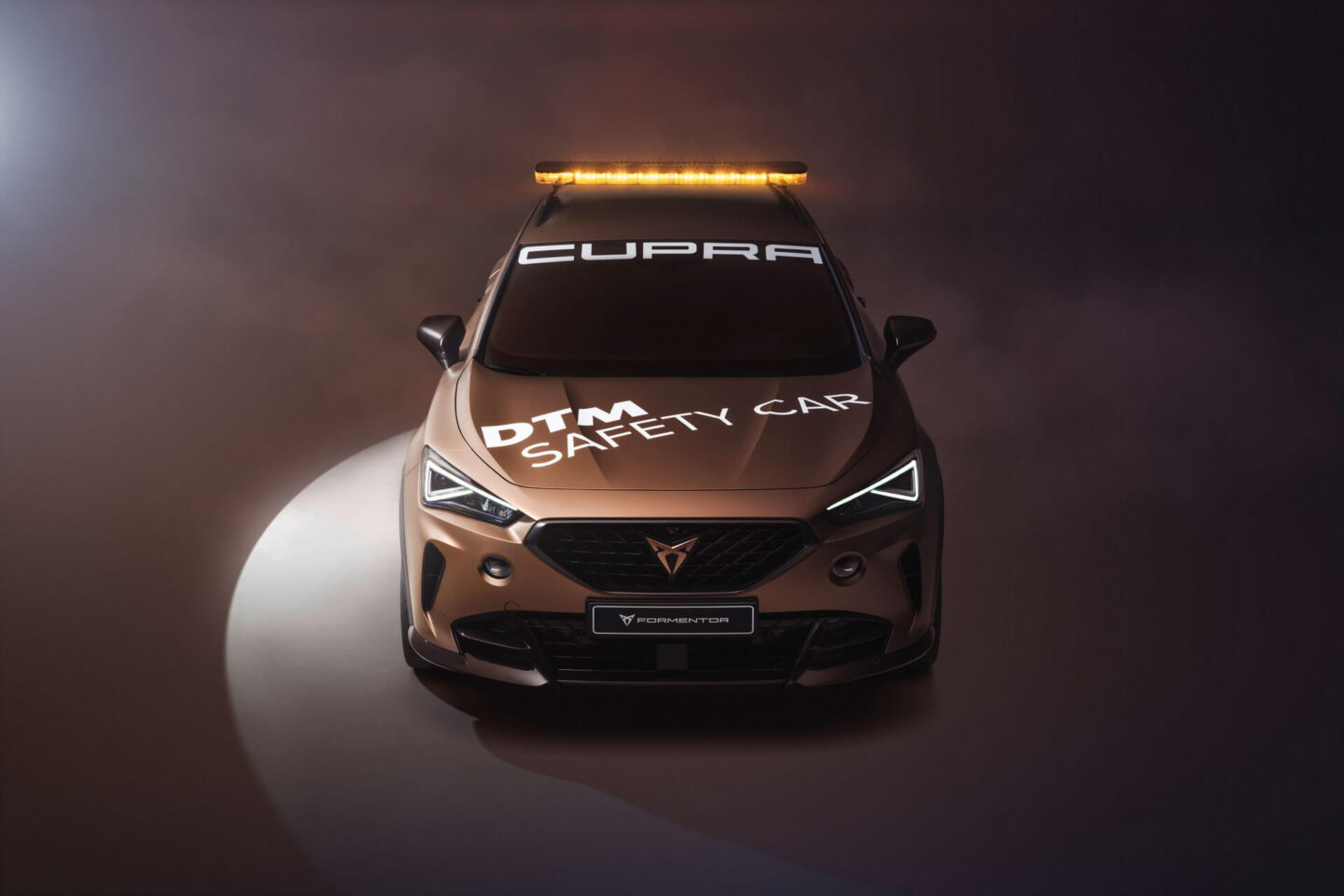 Previous (Left arrow key) Next (Right arrow key)
According to CUPRA, these numbers allow the new DTM safety car to accelerate from 0 to 100 km/h in 3.9s and reach a maximum speed of 270 km/h, figures more than adequate for the performance of its new functions.
«Dressed up»
On the visual front, this CUPRA Formentor VZ5 safety car that will be showing service in the DTM has been given a bright copper paint job, white graphics and, of course, the mandatory additional lights and safety equipment.
Otherwise, it is the same as the other Formentor VZ5s, with 20" rims and four exhaust outlets.
In total, CUPRA will supply the DTM organization with six cars: two safety cars, a medical car, two racing cars and a lead car.
The debut of the new CUPRA safety car took place last weekend, in the opening race of the DTM season that took place at the Autódromo Internacional do Algarve.