Paying tribute to the mother doesn't need a special date or a gift. But since there is a traditional day for this, we can think of suggestions for what to choose.
Starting from the idea that, in most cases, a mother's life is full of tasks, worries and little rest, how about investing in something that brings more moments of tranquility, leisure and relaxation?
Some electronics can help make everyday life more practical and even comfortable. We will see?
It may be that some of these products match what your mother likes to do for fun and care.
Check out gift ideas for Mother's Day, celebrated this year on May 8:
Family-IV oil-free deep fryer – 3.5 l – Mondial
Price: from BRL 402.00 for 379* (6% discount)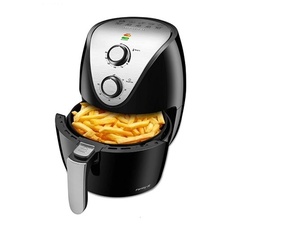 Mondial Oil Free Fryer
Image: Reproduction/Amazon
Comprar
For those who like to cook and want to try a different way of preparing food, but without going through the oil to fry, with less dirt and more practicality. Known as an air fryer, the product has a power of 1,500W and comes with a recipe book. It has a capacity of 3.5 liters and is available in 110v and 220v voltages, and in black and red colors — prices vary depending on the selection.
It has a bowl and basket with non-stick coating, in addition to pilot lamps that indicate operation (red light) and heating (green light). According to the manufacturer, the accessory bakes, cooks, browns and fries.
Echo Dot (3rd Generation): Smart Speaker with Alexa – Color Black
Price: from BRL 349 to BRL 217.55* (37% discount)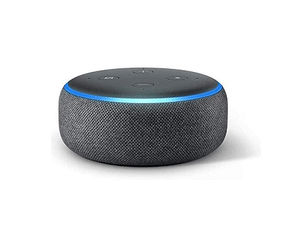 Echo Dot
Image: Reproduction/Amazon
Comprar
A good gift for tech-savvy moms, the Amazon smart speaker comes with the Alexa virtual assistant, which can be useful in a number of tasks around the house. It has four long-range microphones, which allow for voice control. It is compact in size and can be used in a variety of situations and locations, from living rooms to bedrooms. It brings together several functions, such as a sound box, and can be connected to other devices via Bluetooth.
Robot vacuum cleaner HO041 – Multilaser
Price: BRL 389.90*
Multilaser HO041
Image: Reproduction/Amazon
Comprar
A sales success since they arrived in Brazil, robot vacuum cleaners help keep the house clean and, depending on the model, work alone, without the need for a person to trigger commands and put them back on the base to charge. This one has sensors so that the device does not fall while it is working and a reservoir to collect impurities.
According to the manufacturer, it can vacuum up fur, hair, solid waste and dust. It has two side brushes that work simultaneously, directing dirt to the suction nozzle.
Redmi Airdots 2 Wireless Headphone – Xiaomi
Price: BRL 90.99*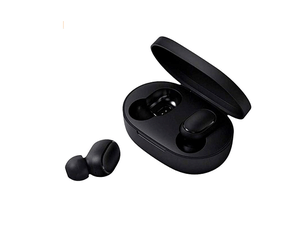 Redmi Airdots Bluetooth Headset
Image: Reproduction/Amazon
Comprar
For mothers who like to listen to music at any time, whether in the practice of physical activities, on the way to work, or who participate in video calls at home, wireless headphones can be a good gift option, as they leave hands free and give you more freedom of movement. This model works with Bluetooth 5.0 technology and has an average autonomy of up to four hours of operation, according to the manufacturer.
Charging is done via USB cable in the box itself. It has an intelligent noise reduction system and has an integrated microphone.
Robot vacuum cleaner – WAP
Price: BRL 549*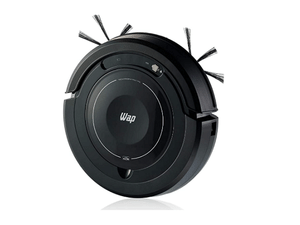 Robot Vacuum Cleaner
Image: Reproduction/Amazon
Comprar
This other model of robot vacuum cleaner is silent, according to the manufacturer, and has a low height, being able to reach hard-to-reach places for cleaning. It has three working modes which include corners, random cleaning and spiral cleaning. It has rubberized wheels, which allows it to climb on uneven surfaces, and a rotating brush.
Kindle 10th Generation
Price: BRL 449 for BRL 369.55*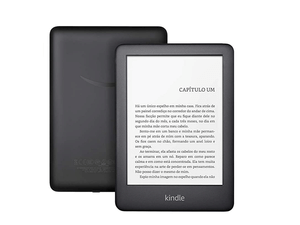 Kindle 10th Gen with Built-in Lighting
Image: Reproduction/Amazon
Comprar
Gift tip for reading moms, the Amazon digital reader has a 6-inch (15.2 cm) anti-glare screen, with a surface that mimics the tactile sensation of paper. It comes with backlighting, with four LEDs fulfilling this function, which helps with night readings. The internal capacity is 8 GB, and the battery tends to last up to six weeks, according to the manufacturer. Interesting for those who have little space to store books in paper format, as it allows you to store thousands of books, according to Amazon.
Smart Mi Band 6 Bracelet – Xiaomi
Price: BRL 206*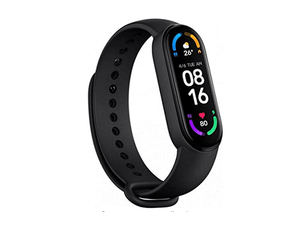 XIAOMI 7622
Image: Reproduction/Amazon
Comprar
Sportsmen and those interested in taking better care of their health can enjoy a smart bracelet as a gift. In addition to functioning as a watch, this model records all daily activity, measuring, for example, steps taken, distances covered and calories consumed. It has an oximeter, which evaluates the circulation of oxygen in the blood, and shows the heart rate. According to the manufacturer, with the battery fully charged and normal use, it can last up to 14 days without recharging.
Vintage Bluetooth speaker – Philips
Price: from BRL 899 to BRL 549* (39% discount)
PHILIPS vintage speaker
Image: Reproduction/Amazon
Comprar
A retro-style gift for those who like items that also work in decor. This speaker has FM radio, digital clock and plays music via Bluetooth. The power is 20 Watts and the battery needs to be connected to the outlet (DC power supply). It comes in dimensions 14.6 cm x 33.5 cm x 18.3 cm and weighs 1 kilo. Available in brown color.
Dual voltage clock radio – Mondial
Price: from BRL 99.90 to BRL 89.90* (10% discount)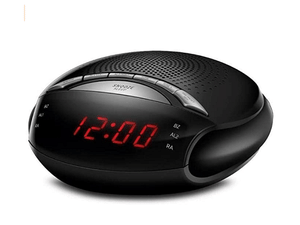 MONDIAL Bivolt Clock Radio
Image: Reproduction/Amazon
Comprar
This clock radio model is number one on the bestseller list in its category on Amazon. As differentials, it has programming for two different alarm times and 20 memories for FM radio. It has a sleep function (automatically turns off at the programmed time) and backup battery, which maintains the device's settings even when the power drops briefly. It works with battery.
Instax Mini 9 Instant Camera – Fujifilm
Price: BRL 299.99*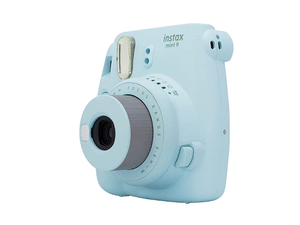 Instax Mini Instant Camera
Image: Reproduction/Amazon
Comprar
The cell phone has taken the place of cameras for some time now, but this one is a gift option for mothers who like to take pictures and will be able to use the accessory in special or fun moments. The accessory prints photos on the spot (in the size equivalent to a credit card) and has some adjustment options: brightness, framing check, macro lens, front mirror for selfie. Battery operated and compatible with Instax Mini films, sold separately.
Essenza Mini coffee maker and milk frother – Nespresso
Price: BRL 616.55*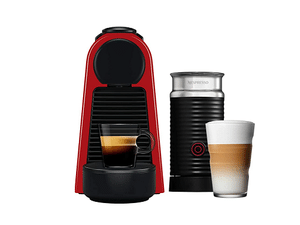 Nespresso Essenza Mini Coffee Maker
Image: Reproduction/Amazon
Comprar
If your mom is a coffee fan, a nice gift might be a coffee maker. The Nespresso model comes with a milk frother, to prepare some recipes in addition to the traditional espresso, such as cappuccino and latte. Compatible with capsules of the same brand, it has a reservoir for 600 ml of water and a compartment for six used units. Compact in size, it measures 33 cm x 8.4 cm x 20 cm.
A tip: do you usually shop online? Subscribing to Amazon Prime can be a good alternative. With the first month of free trial and then for only R$ 9.90, you have free and fast delivery for several purchases anywhere in Brazil.
*Prices and listing were checked on April 29, 2022 to update this story. It may be that they vary over time.
UOL may receive a portion of sales through the links recommended in this content. Store prices and offers do not influence editorial selection criteria.