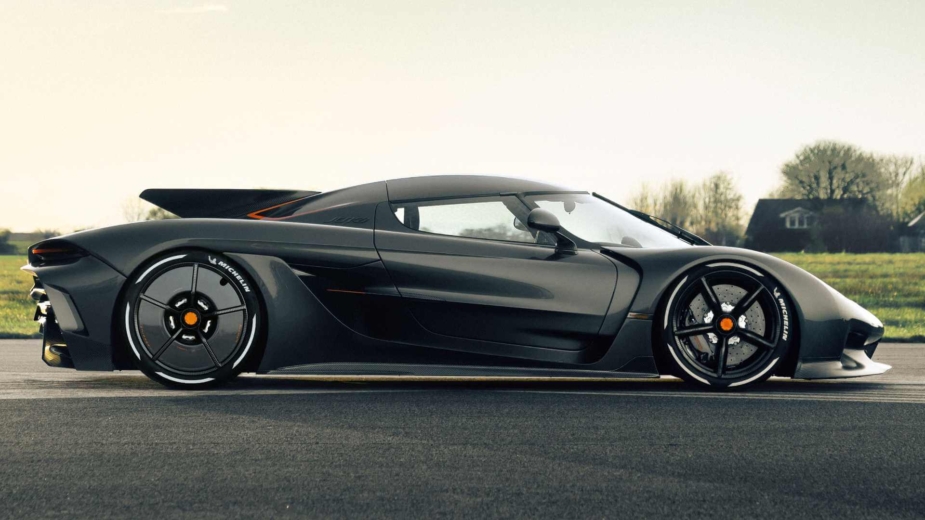 We got to know him virtually in 2020, at the canceled Geneva Motor Show that year, but the Koenigsegg Jesko Absolutely is not yet ready and continues its long development process.
This development is now entering a new phase, with the Swedish brand revealing images of the first pre-production unit with a flashy "Graphite Grey" paint job.
With an impressive appearance, this will be the main test car of the Jesko Absolut development program.
DON'T MISS: Silence! The Koenigsegg Gemera's 600 hp three-cylinder has already been heard
O Jesko Absolut
Developed with the aim of establishing itself as the fastest model ever (and forever) of the Swedish brand, the Jesko Absolut also has "in its sights" the title of fastest car in the world.
Equipped with the same mechanics as the «other» Jesko, a 5.0 V8 twin turbo, with 1600 hp and 1500 Nm, associated with a nine-speed gearbox and… seven clutches(!) from Koenigsegg itself, the Jesko Absolut has its aerodynamics great ally.
About 85 mm longer than the Jesko, the Absolut has an aerodynamic drag coefficient (Cx) of just 0.278, a front surface of 1.88 m2 and has given up the rear wing, which is why downforce has dropped from the Jesko's 1400 kg. for just 150 kg on Absolut.
All to reach the highest possible maximum speed which, according to Christian von Koenigsegg, the founder of the manufacturer and its leader, is a theoretical 530 km/h.
If it achieves them in practice, the Jesko Absolut would destroy the current top speed record of 455.3 km/h (average of two passes in opposite directions) of the SSC Tuatara.
In addition to the Jesko Absolut and the SSC Tuatara, there is also the Hennessey Venom F5 as a contender for the title of fastest car in the world. The objective is to pass the 300 mph (483 km/h) mark or until reaching the 500 km/h barrier.