Telegram has started testing exclusive emojis and stickers for users who subscribe to Telegram Premium, a paid version of the messaging app that should be launched by the company — there is still no official date for that.
According to information from the Telegram Beta channel, the novelty appears in the trial version number 8.7.2 of the iPhone app.
As noted in screenshots of the feature, if the person tries to use a restricted emoji/sticker, the message "Additional reactions blocked for subscribers to Telegram Premium" will appear on the screen.
The notice will be accompanied by a button inviting the user to perform the unlocking —subscribing to the paid version.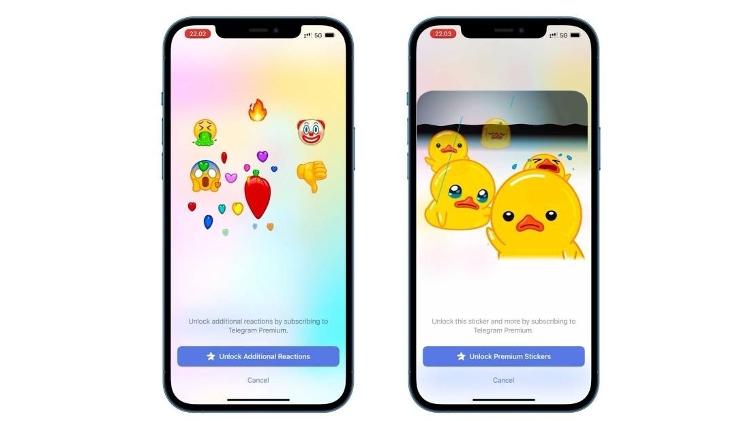 Example of how the unique content notice will appear
Image: Reproduction/Telegram Beta
If the person who received the message from a paying user is not part of the subscription plan, they will not be able to view the reactions sent by that user.
Another novelty that can be released on paid Telegram is the possibility of creating personalized stickers, according to rumors.
There is still no information on how much Telegram Premium will cost, or other features that will be made available. There's also nothing confirmed when these tests will start on Android.
*With information from Android Police and Elespanol websites