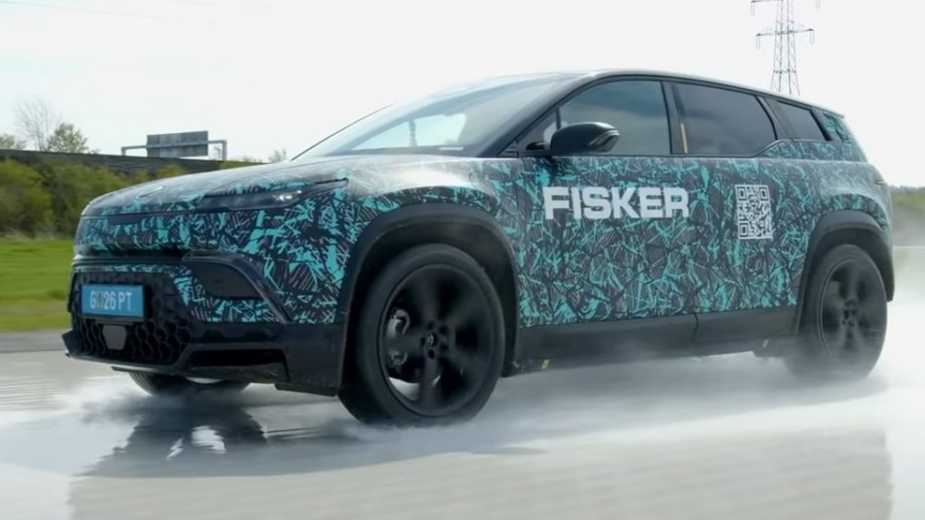 It was almost two months ago that we had the opportunity to see, for the first time, «live and in color», the Fisker Oceana brand new electric SUV launched by Henrik Fisker.
At the time, we had the opportunity to chat with Henrik Fisker, who told us about his plans and strategy for this new challenge — an interview not to be missed!
It also allowed us to have a closer contact with the Ocean, its first model that, when it arrives in Portugal in 2023, will have to face serious rivals such as the Tesla Model Y, the Ford Mustang Mach-E or the Hyundai IONIQ 5.
SEE ALSO: Up to 630 km and over 540 hp for Ocean, Fisker's electric SUV
Now Fisker Inc. gives us a glimpse into the development of Ocean, where we see a prototype being driven by Henrik Fisker himself on the test track.
Fisker Ocean will be available in several versions.
At one end we will have the Ocean Sport, with 205 kW (279 hp) of power, front-wheel drive and 440 km of autonomy, while at the other we will have the Ocean Extreme, with 410 kW (557 hp), all-wheel drive and 630 km of autonomy.
About "Cold Start". From Monday to Friday at Razão Automóvel, there is a "Cold Start" at 8:30 am. As you drink your coffee or work up the courage to start your day, stay up to date with interesting facts, historical facts and relevant videos from the automotive world. All in less than 200 words.