Hours before the interview she gave for this report, the HR director of the Heineken Group, Juliana Wei, participated in a leadership meeting with the presence of the company's president.
In addition to the topics on the agenda, the executive invited participants to reflect on the real need to be at that meeting. Far from being a criticism, questioning is a recurring internal practice to optimize the work routine.
For Juliana Wei, HR director at the Heineken Group, having leaders who challenge and question traditional culture is essential for the organization to rethink consolidated procedures that can sometimes be improved, as is the case with meetings.
Image: Personal collection
Adept at active listening to understand employee needs, Heineken realized that some memes on social media don't lie: who ever left a work meeting with the feeling that it could have just been an email?
After two years of the Covid-19 pandemic, marked by Zoom fatigue (fatigue caused by the excess of meetings in apps), many companies and management experts believe that it is time to re-establish priorities and define more carefully which topics really deserve a meeting.
"There was a need to adapt to the new reality, which excluded other moments of exchange, such as coffee, the team lunch or meeting in the corridors, and then several meetings were created that, in fact, could, in fact, be e- mails", says Erika Moraes, operations manager of the consultancy Robert Half in Minas Gerais.
"Another point is the mistaken perception, on the part of companies, that if people are not in meetings, they are not producing. In other words, meetings have become synonymous with production", adds Alexandre Elias, marketing director of electronics distributor Rcell.
Fortunately, the answer to the meme dilemma isn't all that complex. According to the experts heard by the report, important meetings are those that encourage the exchange of ideas, deal with controversial topics that may cause doubts, present results, establish goals and define plans. On the other hand, reports and monitoring of routine activities could – and, in fact, should – be emails.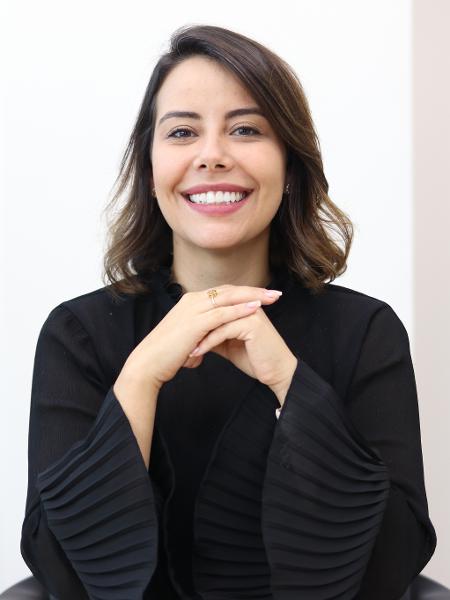 At the Robert Half consultancy, run by operations manager Erika Moraes, employees are encouraged to ask themselves three questions about the real need to schedule a meeting.
Image: Personal collection
According to Moraes, from Robert Half, before clicking the "schedule" button, the ideal is to make a conscious analysis to optimize employees' time. "Ask yourself three simple questions: 1) Is this meeting a message? Unless it's related to an impact topic, if yes, write an email; 2) This meeting will discuss opinions and share decisions ? In that case, schedule; and 3) Is my team overloaded? How much more will this meeting overload you?"
If there are still doubts, the suggestion is to consider a crucial issue: time is money. "Meetings can generate costs for the company and should not be convened purely and simply to pass the time or address issues that could be resolved otherwise", guarantees Felipe Rizzo, CEO of WeWork Brasil. "In a world of work that demands an agile mindset, we need to use time as productively as possible, and that includes rethinking common tasks, such as meetings, which must have a purpose, with an appropriate agenda and format."
It could be an email, a newsletter or a video
Tech giant Microsoft has closely followed the boom in meetings in the pandemic. According to company data, in the period, the weekly time taken up by meetings for Microsoft Teams users increased by 252% – the platform itself went from a base of about 30 million to 270 million users.
Therefore, it chose to focus on efficient communication to deal with the issue internally. "We consider the meeting just another format to communicate among many others", says Ricardo Wagner, director of modern work and security, who cites not only emails, but messages and even videos.
In the company, each team is free to define the guidelines that best suit their needs. One of the teams, with employees in different time zones, reached the point of no longer having to hold meetings with all the members present, thanks to the idea of ​​recording and sending 3 to 5 minute videos with explanations about the productions via Teams. individual. Colleagues watched each other's presentations and left comments, resolving any queries.
Elanco Saúde Animal, which last year was considered an "Amazing Place to Work" among medium-sized companies, also relies on other internal communication tools, such as newsletters, announcements, messaging platforms and, of course, emails to ensure fluidity to the work routine. But the main strategy is to invest in employee independence and in the distribution of activities and responsibilities.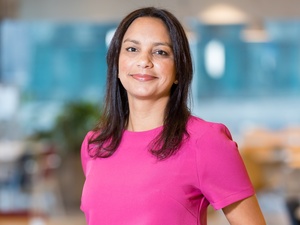 Elanco Saúde Animal, run by HR director Adriana Santana, uses internal communication tools, such as newsletters, announcements, message platforms and emails to optimize time and avoid unnecessary meetings.
Image: marcoflavio.com
"From the moment the professional assumes the leading role of his role in the company, as well as his role in the project in question, he knows what the next steps are and does not need a continuous follow-up to 'check'", he says. Adriana Santana, HR director at Elanco Saúde Animal for Brazil and the Southern Cone region. "With that, we've already eliminated a lot of meetings."
The example comes from above
At Heineken, the secrets to combating unnecessary and unproductive meetings are constant encouragement, with announcements about the importance of thinking before sending an invitation, and leading by example, as the company president made clear during the meeting mentioned at the beginning. of this report. "Having leaders who challenge and question traditional culture is critical because it extends the attitude to the entire organization," believes Wei.
Last year, the company delivered two floors of the corporate building where its headquarters in São Paulo is located and was left with only a collective space, with fewer workstations and larger meeting rooms, in addition to its bar, further reinforcing the need for prioritization. .
To this end, it encourages the use of groups in applications for discussions, limits a maximum time of 45 minutes (and, if extrapolated, that there are breaks) for each meeting, recommends blocking the agenda before 9 am, after 6 pm and during lunch time and stipulates one day (the third Friday) per month without meetings. "I've turned down meetings that didn't follow this pattern with ease, knowing that the attitude won't be seen in a negative way", says Wei.
General Mills, which owns brands like Yoki, Kitano and Häagen-Dazs, also believes that unscheduling unnecessary meetings works best when it happens from the top down. Therefore, in addition to creating specific training on good practices for scheduling and conducting meetings for all employees, it modified the structure of the weekly meetings of its directors.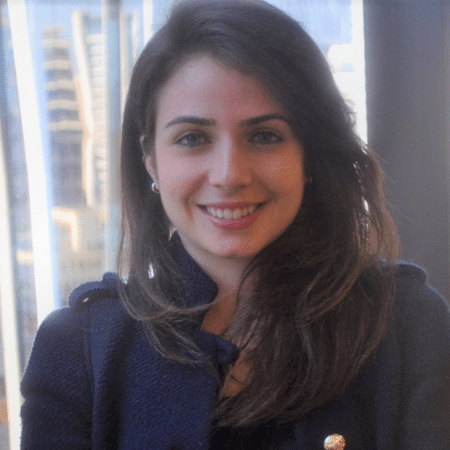 According to Bianca Oliveira, HR coordinator at General Mills, the company's meetings have clear objectives, detailed agendas and people taking care of time and writing down key points.
Image: Personal collection
Today, these meetings have clear objectives, detailed agendas, including a pre-reading indication, have a person to ensure that the meeting time does not extend and a note taker to facilitate the post-event. "All this avoids the feeling that the meeting could have been an email and makes the leaders cascade the effects, shaping behaviors and strengthening our culture", believes Bianca Oliveira, HR coordinator of the food multinational.
Amazing Places to Work
The Incredible Places to Work Award is an initiative by UOL and FIA to recognize companies that have the best practices in people management. The winners are defined based on the FIA ​​Employee Experience (FEEx) survey, which measures the quality of the work environment, the strength of the organizational culture, the leadership's performance style and satisfaction with HR services. Registration for the 2022 edition is open and runs until May 30.