Shortly after presenting the Ocean in Europe, which we met live in Barcelona, ​​Spain, Fisker has just anticipated a new model, the Ronin.
For now, we have only seen a teaser image, shared by Henrik Fisker himself, the founder and CEO of the brand that Guilherme Costa recently interviewed.
But it is known, according to the publication of the executive director of the North American brand, that it will be an "electric sports Grand Tourer" with a price "below 200,000 dollars", something like 189,000 euros.
NOT TO MISS: Ocean on the test track with his creator Henrik Fisker
In addition to this, Henrik Fisker also revealed that the Ronin will have a battery pack integrated into the structure of the car itself, for better efficiency and reduced mass, promising a range of over 885 km.
According to the British Autocar, the Fisker Ronin will be developed by Fisker Magic Works, the UK-based special division of Fisker led by David King, the former "boss" of Aston Martin's Special Projects division.
Revolutionary
Henrik Fisker does not hide the ambition that the California-based brand has for this model and guarantees that it will be revolutionary on many levels.
It also promises that it will have the spirit of "a typically British sports car", while also being a "redefinition of the luxury sports car of the future".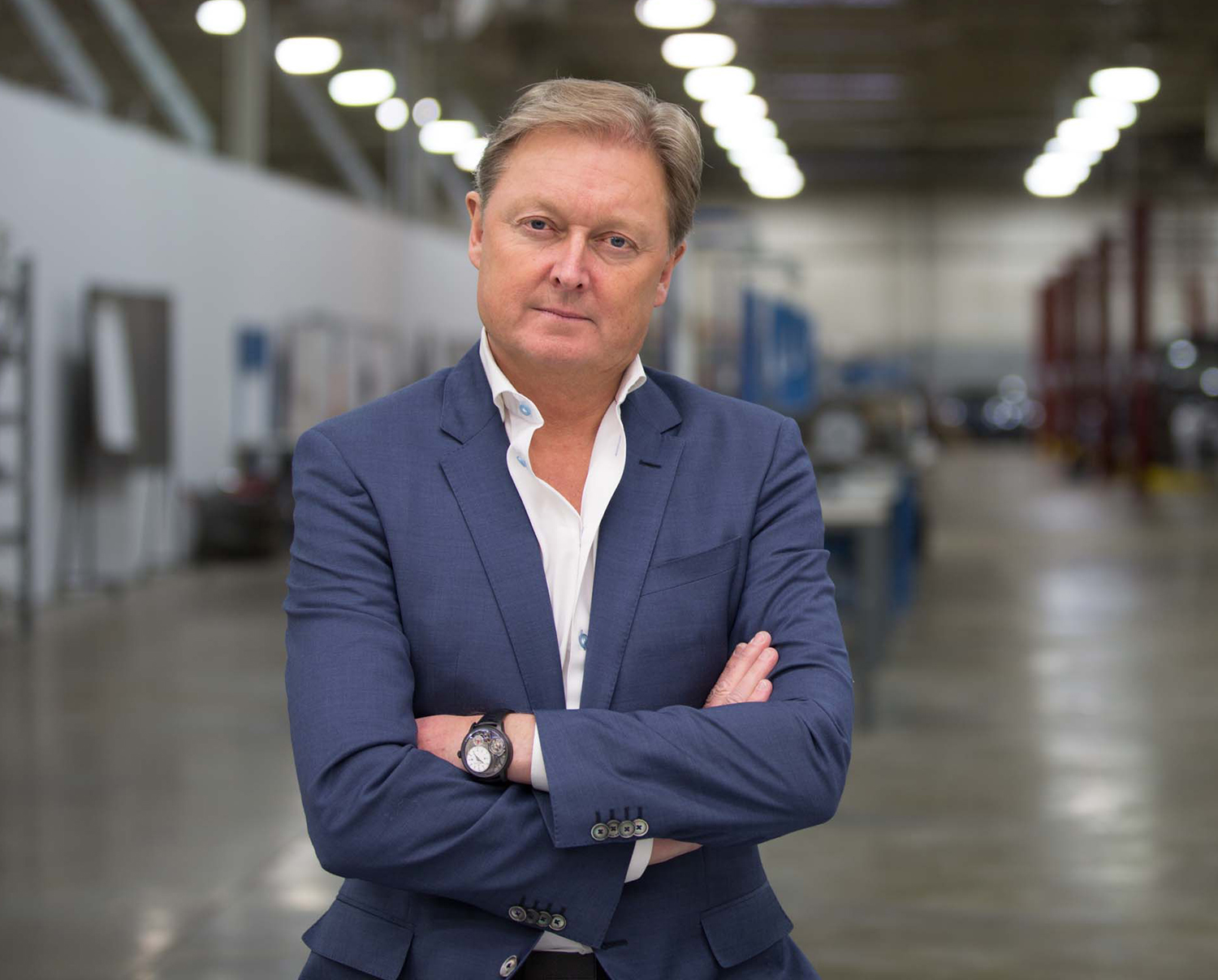 Henrik Fisker, founder of Fisker Inc.
In addition to this, it is also known that it will have a unique design for the doors and that it will use active aerodynamic solutions, as well as very light composite materials.
When arrives?
According to Henrik Fisker himself, in August of next year we will get to know the Ronin in the form of a prototype, with production starting in the second half of the following year.
ALSO READ: Fisker. Pope Francis' next car is an American tram
Remember that this will be Fisker's third model. The first was the Ocean, which arrives in Portugal in 2023. A year later the compact Pear (Personal Electric Automotive Revolution) will arrive and after the Ronin, in 2025 a fourth model will arrive, whose design and name are not yet known.
Source: Autocar