Imagine opening a Google box, typing in some description ("two monkeys hugging each other drinking soda"), and getting a perfect illustration of what you wanted as a result. In the future, this may be possible.
Google Research, the company's research arm, presented some results of the Imagen prototype, an artificial intelligence capable of transforming text into images.
The system can combine a variety of styles, from oil paintings to CGI renderings and even photographs. Check out some surprising results: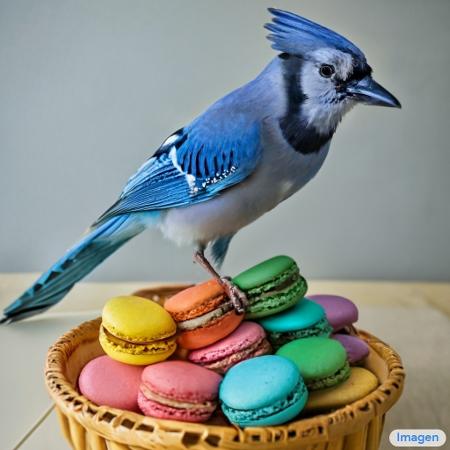 "A blue bird in a basket full of rainbow-colored macaroons"
Image: Publicity/Google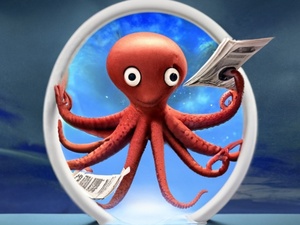 "An alien octopus floats through a portal reading a newspaper"
Image: Publicity/Google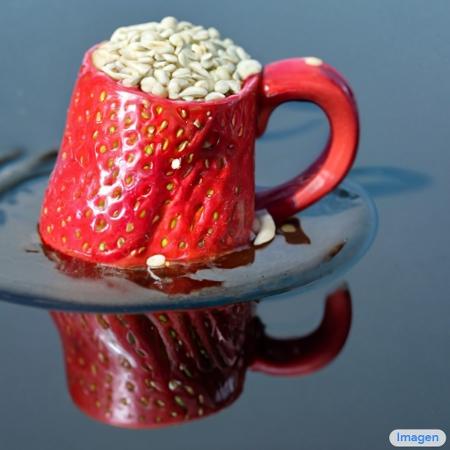 "A strawberry mug filled with white sesame, in a sea of ​​dark chocolate"
Image: Publicity/Google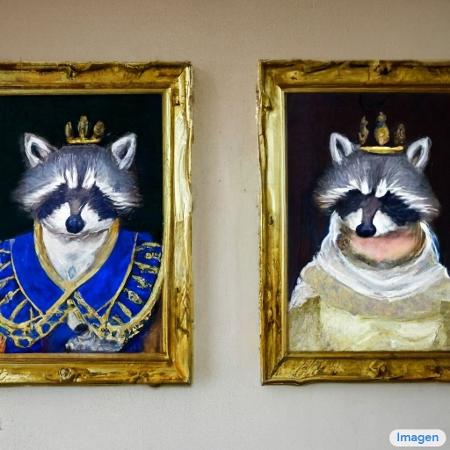 "A wall in the Royal Palace, with a painting of the Raccoon King on the left and the Raccoon Queen on the right"
Image: Publicity/Google
New trend in AI
Imagen is part of a growing trend in the world of artificial intelligence. To date, the forerunner in the field has been DALL-E, a program created by OpenAI's artificial intelligence research lab.
For some analysts in the technology area, however, these first graphic results from Imagen already surpass the DALL-E, currently in its second version.
Google says it set up its own system to try to gauge its quality: it offered about 200 identical text descriptions to Imagen and its competitors. The results were judged by human evaluators. Among the metrics evaluated were spatial relationships in the created image, understanding of long texts, rare words and complex commands.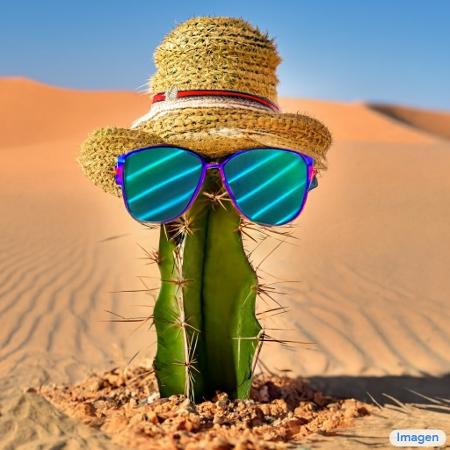 "A small cactus wearing a straw hat and neon sunglasses in the Sahara desert"
Image: Publicity/Google
Limitations and social impact
For now, there are no plans to offer Imagen to the general public. The company believes that while the tool has creative potential, it can also have problematic applications.
Much of this is down to the way the artificial intelligence behind Imagen is programmed and powered.
Google doesn't go into detail about the content generated by Imagen, but notes that the model "encodes various social prejudices and stereotypes, including a general bias towards generating images of people with lighter skin tones and a tendency towards images depicting different professions to align with Western gender stereotypes".
Coincidence or not, the company avoided human images in the examples presented. They are always animals, objects or food.
Google's conclusion is that Imagen is "not suitable for public use at this time". The company says it plans to develop a new way to assess "social and cultural bias in future work" and test future iterations.