The climate and energy crisis that the world is experiencing calls for solutions that are not only creative but also viable. The use of solar energy, for example, is one such option.
And with an eye on consumers who are more concerned about the well-being of the planet and the effects of human relationships with nature, gadget manufacturers are betting on electronics that can be charged through exposure to the sun, through photovoltaic panels.
How it works?
The solar panel works from photovoltaic cells, which transform solar energy into electricity. It is made from silicon, a semiconductor (a conductive and insulating material that can easily change electrical conduction characteristics).
Explaining in a simple way how this transformation happens: on one side of the plate are the most positive charges and, on the other, the negative charges. When the Sun hits, this energy, which is very strong, causes the negative charge to change sides. This movement generates electric current.
Benefits
Equipment that can be charged with sunlight features:
energy bill savings independence from outlets to work use of clean and 100% sustainable energy
Disadvantages
Reliance on sunlight to charge the device, not available at night, slower charging
If you want to know some devices that can be charged this way, see the suggestions below.
Check out:
Starwight portable camping lamp
Price: BRL 78.24*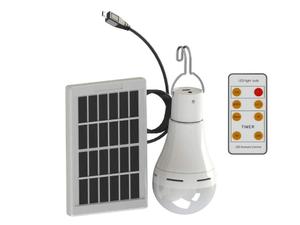 Starwight portable camping lamp
Image: Disclosure
Comprar
Powered by a solar panel with IP65 protection (standard protection against dust and water jets), it comes with 20 pieces of LED, which can be switched between constant lighting and flash modes, for use in events and photo shoots. It has strong, medium and low brightness option.
"Practical to use and with good lighting", evaluated consumer Johnny Carlos de Almeida on the Amazon website.
Muxiao solar generator
Price: BRL 186.74*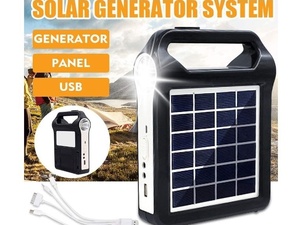 Muxiao solar generator
Image: Disclosure
Comprar
Generators do not live on fossil fuels alone. This model is portable and can be charged via 6V solar panel. The device has a USB cable to charge cell phones, cameras and other electronic products. It comes equipped with a 2W LED lamp and radio.
Kit with 3 external solar lights Solar Economy
Price: BRL 61.56*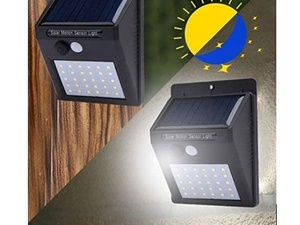 Kit with 3 external solar lights Solar Economy
Image: Disclosure
Comprar
The kit contains three luminaires that are charged through a solar panel and have an autonomy of up to 12 hours. They come with a motion detector and automatic lighting, which allows the lamps to be activated by the low intensity of ambient light.
"Very good sensor. It lights up and works exactly at night", evaluated consumer Ricardo Teixeira on the product page on the Amazon website.
KIICN outdoor lamp
Price: BRL 74.99*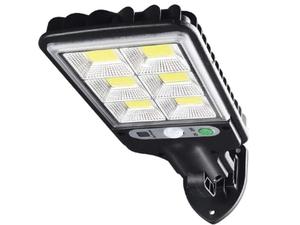 KIICN Solar outdoor lights
Image: Disclosure
Comprar
Luminaire for outdoor environments with 72 built-in LED lamps. The light glow is strong and covers a wide area, such as backyards, front doors and gardens, according to the manufacturer. The rechargeable battery via solar panel has a capacity of 2,200 mAh, which promises up to 10 hours of nighttime operation. It also has a motion sensor.
"It's worth the investment, easy installation and quality light", stated Simone Bastos on the product page on Amazon.
Allomn emergency weather radio
Price: BRL 113.32*
Allomn emergency weather radio
Image: Disclosure
Comprar
This weather radio has six power sources: solar charging, auto-crank charging source, USB device, portable charger, 5V DC power supply or car charger. It works as both a radio and a flashlight with LED light.
The rechargeable battery has a capacity of 2,000 mAh, which is enough to provide energy in times of emergency and function as a radio or flashlight for 20 minutes, according to the manufacturer. It can be used to charge a phone or any electronic communication device with a USB port.
A tip: do you usually shop online? Subscribing to Amazon Prime can be a good alternative. With the first month of free trial and then for only R$ 14.90, you have free and fast delivery for several purchases anywhere in Brazil.
*Prices and listing were checked on June 21, 2022 to update this story. It may be that they vary over time.
UOL may receive a portion of sales through the links recommended in this content. Store prices and offers do not influence editorial selection criteria.