Cell phones are part of our life. It's where we store a lot of our routine, from a grocery list at the supermarket to chatting with friends on social media. Not to mention the apps for work and leisure.
Therefore, he is always with us. At home, on public transport, sometimes at meals and even in the bathroom. We take it without thinking too much, without cleaning our hands. And he also keeps it in places that are not always so clean, such as pockets, bags and backpacks.
A research carried out at Devry Metrocamp, in Campinas (SP), identified that a smartphone can have up to 23 thousand fungi and bacteria that cause food poisoning, mycoses, conjunctivitis and even respiratory and urinary infections.
What is the best way to sanitize them? Do you know which products are most suitable? I put together a list of what can and cannot be used.
Contrary to what many think, the gel alcohol that became popular in the pandemic cannot be applied. That's because the cell phone screen has an oleophobic barrier, which protects the smartphone from the oils produced by our hands and other parts of the body.
The recommended thing is isopropyl alcohol or other items based on it, which are specific to the equipment and which can be found on the internet, computer stores or in some supermarkets.
At my company InfoPreta, we have IP Clean, a product developed by me and my team to clean notebooks, but which can also be used on cell phones.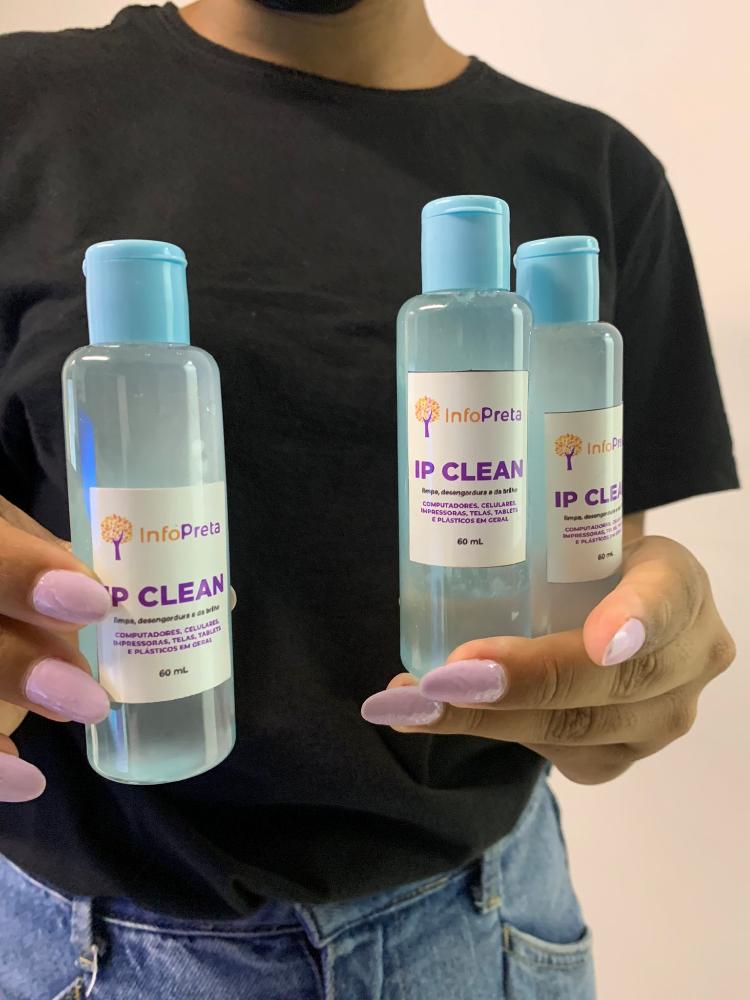 IP Clean, product of InfoPreta
Image: Personal Archive
See more tips below:
How to clean?
The first step, before anything else, is turn off the device, remove the cover and disconnect cables and accessories; isopropyl alcohol with a concentration of 70% or products that are specific for cleaning electronics. This alcohol is recommended because it contains little water, which prevents the parts from oxidizing. 98% isopropyl alcohol, the ideal is to dilute it a little before using;According to infectologists, the ethyl alcohol is also recommended, as it is efficient to kill the vast majority of viruses; Clean only with soft, lint-free cloths; avoid paper towels, abrasive tissues or the like; In addition to cleaning the device, it is essential also sanitize protective covers or any other accessory. If the cover is made of plastic, silicone or similar materials, you can use soap and water and let it dry naturally. If it is leather or similar, clean it with appropriate products;
What to avoid?
do not spray liquids directly on the device, even alcohol that evaporates quickly. It is recommended to pass a cloth (as mentioned above) to prevent sensitive parts, such as the headphone jack or speakers, from being hit.
* Gabriela Bispo, planner and content writer at InfoPreta collaborated.