Launched in 2018, the third generation of Volkswagen Touareg is about to receive a «middle-age facelift» to stay competitive.
Confirmation of the Touareg's renovation comes in the form of a set of spy photos that let us preview what will change in the largest SUV in the Volkswagen range in Europe.
As usual in Volkswagen test prototypes, the camouflage covering the bodywork of the renewed Touareg is particularly effective in disguising its lines.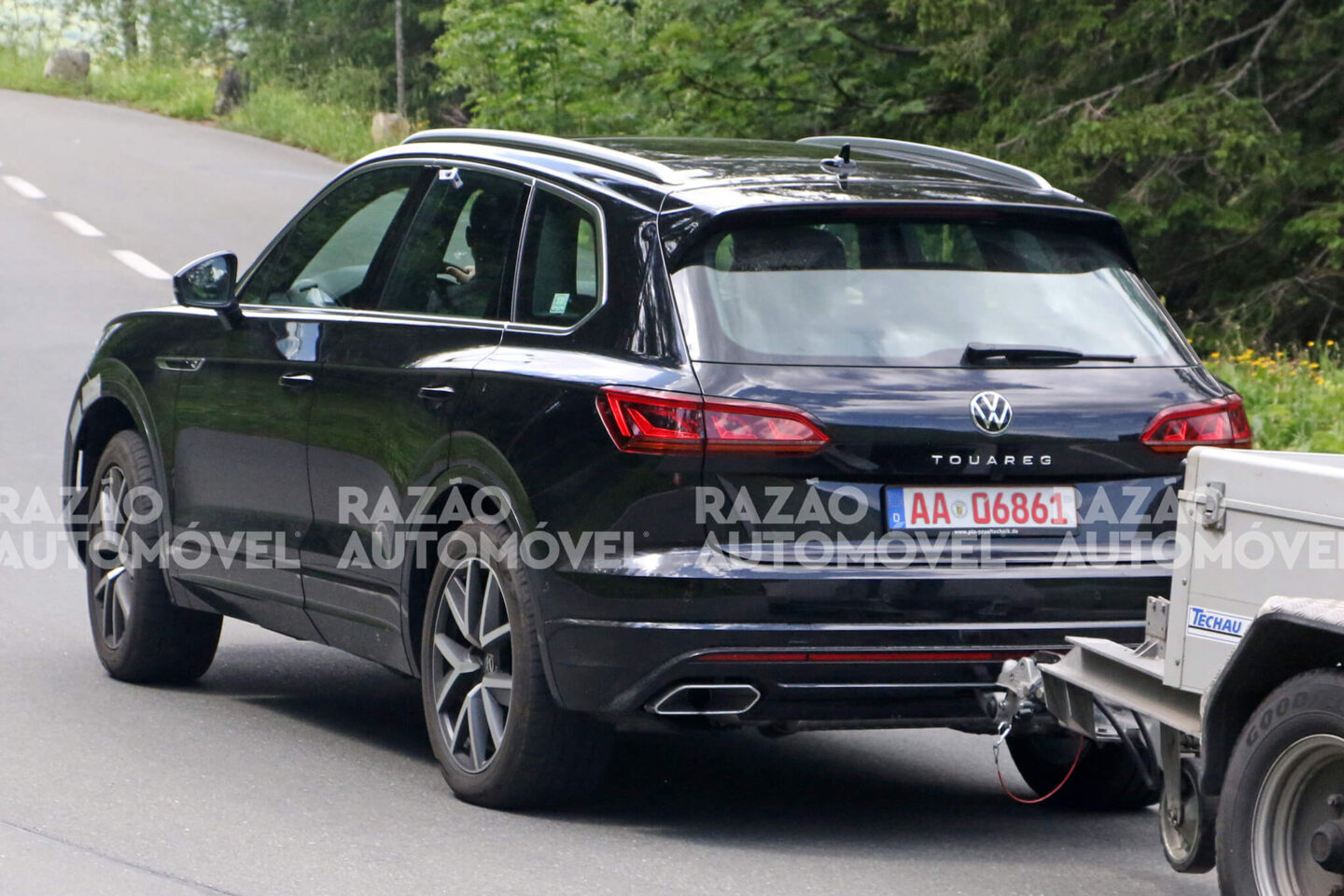 Previous (Left arrow key) Next (Right arrow key) © Automotive Reason
In fact, at first glance, the most inattentive can even be led to think that they are watching the current Touareg. However, a closer look can detect some news.
What will change?
Underneath the stickers and false panels that make up the camouflage of this test prototype of the new Touareg, it is possible to confirm that the novelties are concentrated in the front section.
There, and despite the camouflage, it is possible to anticipate the adoption of a new bumper, new grille and even new headlights. At the rear, no changes are visible, but we wouldn't be surprised if the Touareg received headlights with a new graphic as well as a redesigned bumper.
As for the interior, we don't have any spy photos, but it wouldn't be surprising if Volkswagen reinforced the technological offer of its SUV.
As for mechanics, the main novelty will be the adoption of mild-hybrid technology. Although Volkswagen has not yet advanced a date for its reveal, the revised Volkswagen Touareg should be presented in 2023.