Home > FORMULA 1 > F1 > F1: Mercedes can 'copy' Red Bull's concept By José Luis Abreu on 2 July 2022 15:30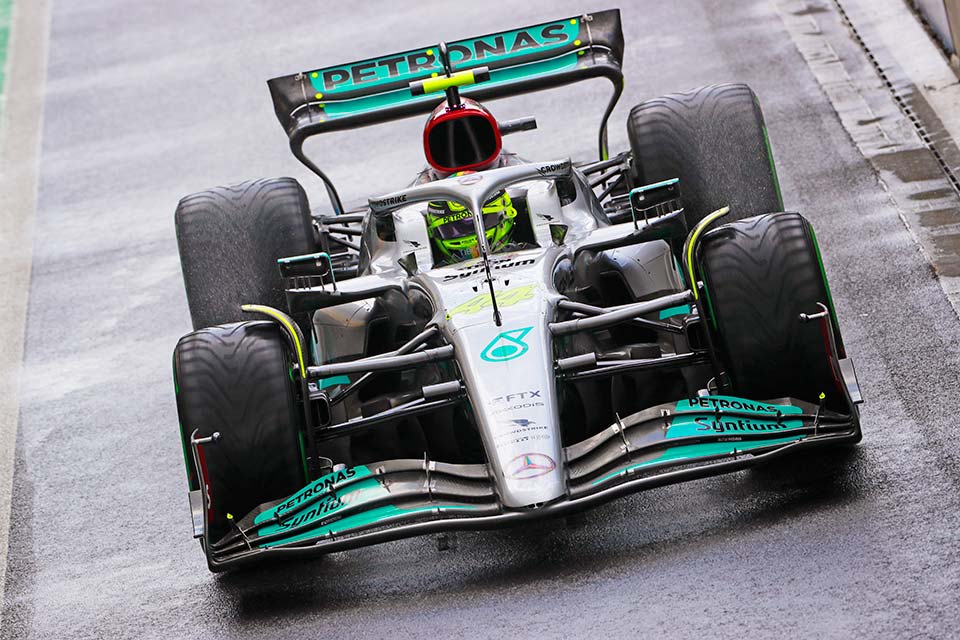 Mercedes will be able to change the design of its single-seater next year, and resemble it more to the concept followed by Red Bull, which from what has been seen so far, is very good.
For half a season fighting against 'porpoising', Mercedes has already made it clear that it puts pride aside and can follow Red Bull's concept, although its problems are not limited to the new sidepod solution that has such good results. given to Red Bull.
It was Mercedes technical director Mike Elliott himself who admitted this, admitting however that they look at all the cars on the grid in order to try to understand what single-seaters do and why this happens in terms of aerodynamic flow. In any case, Elliot admits that Mercedes can either change the concept for the year, or stay as it is, depending on the answers they get to the questions they have been asking.
Remember that Mercedes made a big change in Barcelona in the way it used aerodynamics and now in Silverstone, and in an attempt to solve the 'porpoising' and now in Silverstone it brought new upgrades, now looking for performance.
Dear reader, this is an important message.
Unfortunately Autosport cannot continue to make its articles available for free.
It is no longer viable to have a team of professional journalists without being able to sell the product of our work.
Just as newspapers and magazines are paid, digital editorial content will also have to be paid.
Please subscribe to Autosport Exclusive and help us keep this machine running!
It's only €2 per month, subscribe now HERE
continue reading
Dear reader, this is an important message.
Unfortunately Autosport cannot continue to make its articles available for free.
It is no longer viable to have a team of professional journalists without being able to sell the product of our work.
Just as newspapers and magazines are paid, digital editorial content will also have to be paid.
Please subscribe to Autosport Exclusive and help us keep this machine running!
It's only €2 per month, subscribe now HERE