Home > FORMULA 1 > F1 > F1: The biggest differences between the first two mid-season By Fábio Mendes on 10 August 2022 17:45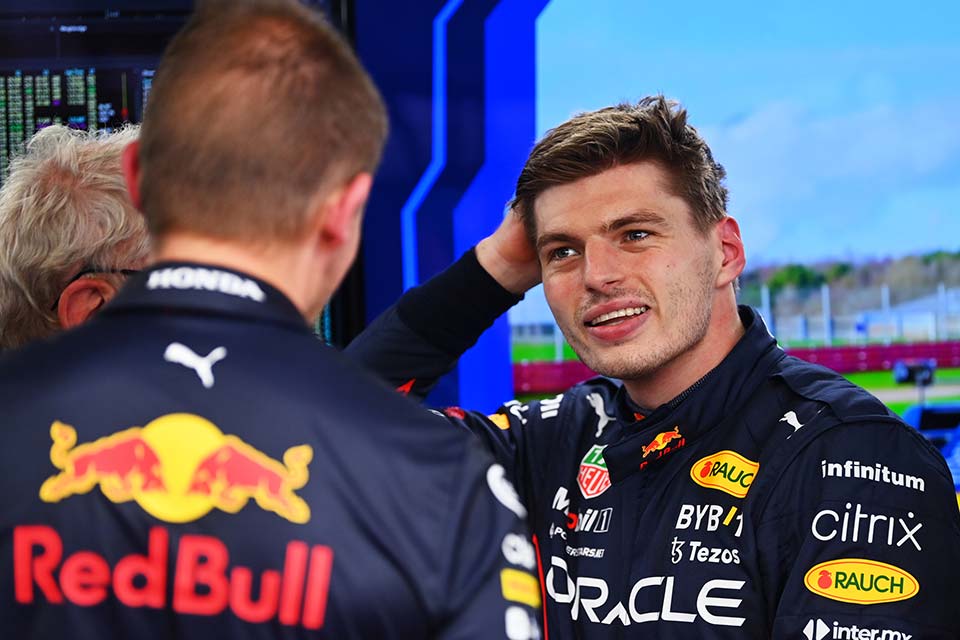 Max Verstappen went on holiday satisfied. The Red Bull driver started the year badly, with two retirements in three races, but since his visit to Imola he has never missed a podium again, with the exception of Silverstone where he was only seventh. With eight wins, 10 podiums, three poles and three fastest laps, Verstappen was the most laps driver he has led so far, with 308 laps at the front of the pack. Result? 80 points difference to Charles Leclerc.
Such a sharp difference from the first to the second is not common and we have to go back to 2011 to see something similar, the year in which Sebastian Vettel went on vacation with an 85 point advantage over Mark Webber. The following year, Fernando Alonso arrived at the summer break 40 points ahead of Webber as well. In 2013 Vettel went on vacation 38 points clear of Kimi Raikkonen. The entry into the hybrid era brought much less marked distances in firsts and seconds, never exceeding 24 points until we reached 2019 in which Lewis Hamilton ended the first part of the season 62 points ahead of Valtteri Bottas. So, since 2010, this is the second biggest point difference between first and second place, being also an indicator of the great season that Verstappen and Red Bull are having, despite the mistakes of Ferrari.
Dear reader, this is an important message.
Unfortunately Autosport cannot continue to make its articles available for free.
It is no longer viable to have a team of professional journalists without being able to sell the product of our work.
Just as newspapers and magazines are paid, digital editorial content will also have to be paid.
Please subscribe to Autosport Exclusive and help us keep this machine running!
It's only €2 per month, subscribe now HERE
continue reading
Dear reader, this is an important message.
Unfortunately Autosport cannot continue to make its articles available for free.
It is no longer viable to have a team of professional journalists without being able to sell the product of our work.
Just as newspapers and magazines are paid, digital editorial content will also have to be paid.
Please subscribe to Autosport Exclusive and help us keep this machine running!
It's only €2 per month, subscribe now HERE