Latest News
Ferrari is preparing a hardcore hybrid SF90: photos without camouflage
Pictures of the coupe with the expected name SF90 LM (where the abbreviation LM stands for Le Mans) were replicated on social networks. The special version differs from the original model in a radically modernized body and a different design of rims. There is no doubt that the "track" supercar will be more capable than the road hybrid, but insiders do not undertake to predict the characteristics.
The Ferrari SF90 Stradale debuted in May 2019, and it seems that on the eve of the third anniversary, the flagship will have an uncompromising special version. Spy shots from Fiorano show that the aerodynamic kit will change completely, not only body panels will be replaced, but even mirrors, wheels and lighting equipment.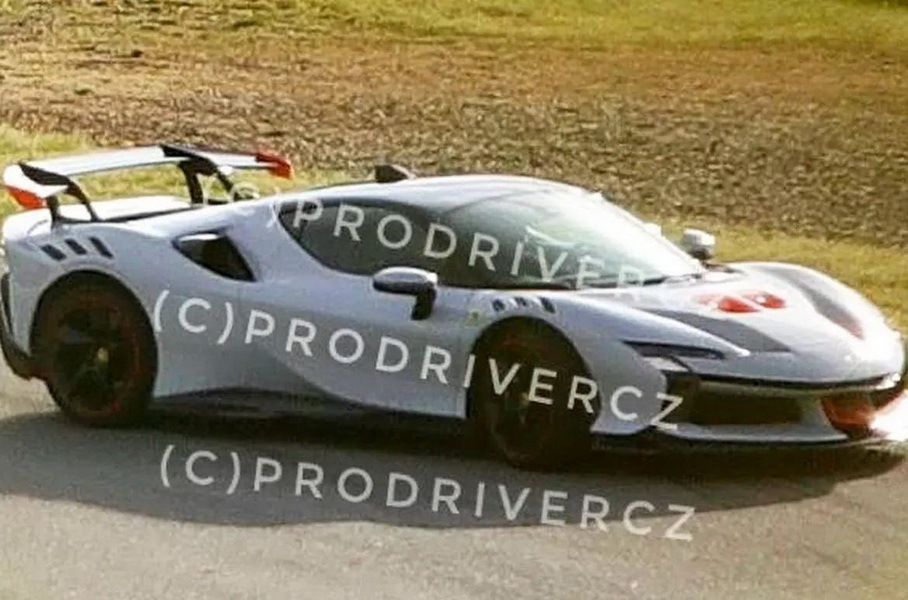 thesupercarblog
Distinctive features of the SF90 LM are a massive rear wing, slots in the wheel arches, as well as tricky carbon fiber wheels with a directional pattern. You can expect the supercar to be put on a diet: the dry weight of the original coupe is 1570 kilograms, and there is potential for weight reduction. Another direction is to increase the output of a 1000-horsepower four-engine system.
There are four models on the list of new Ferrari for 2023, but the Roma spider has already been shown. It looks like the ultimate SF90 LM will be the second premiere. A successor to the 812 Superfast is also expected to debut; also, the option with the next Icona line supercar is not excluded.
Special order: unique Ferraris