Latest News
GAC reveals the refined interior of Trumpchi's ultra-efficient minivan E9
The first GAC plug-in hybrid debuted in China. The novelty is assigned the index E9. The highlight of the model is a series-parallel twin-engine unit, consisting of a 2.0-liter gasoline turbo four, an electric motor in the front axle drive and a traction battery with a capacity of 25.6 kilowatt-hours. And the GAC Trumpchi E9 has the most luxurious cabin in the family.
GAC Trumpchi E9 is a modification of the luxury GN8/M8 minivan familiar to Russians. Differences from the original model come down to the design of the radiator grille, as well as an expanded set of options: the interior is trimmed with semi-aniline leather, special second-row multi-contour seats with spa mode appeared, and a separate 12.3-inch touchscreen was added to the front passenger.
Interior GAC Trumpchi E9
GAC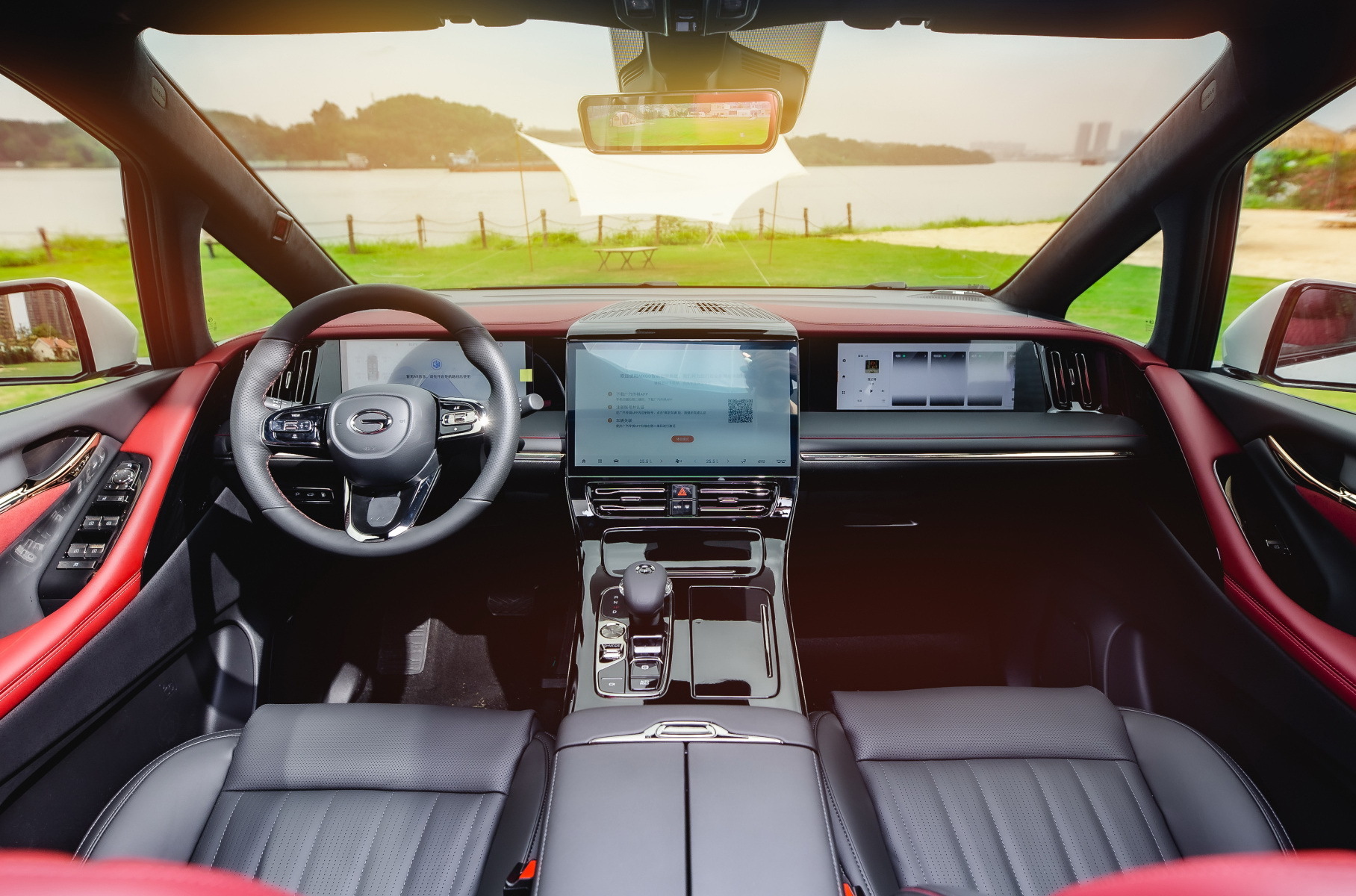 Salon GAC Trumpchi E9
GAC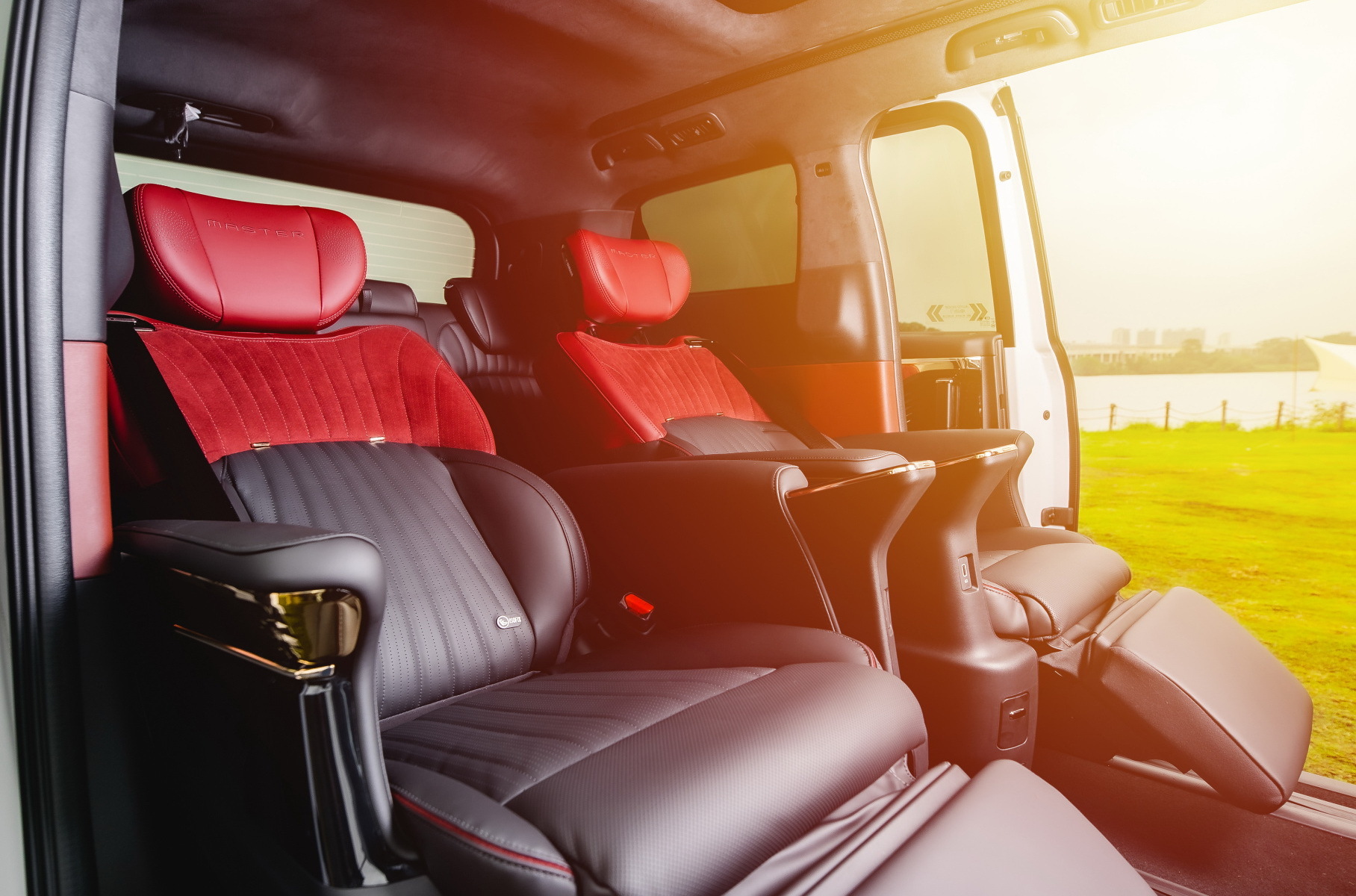 Interior GAC Trumpchi E9
GAC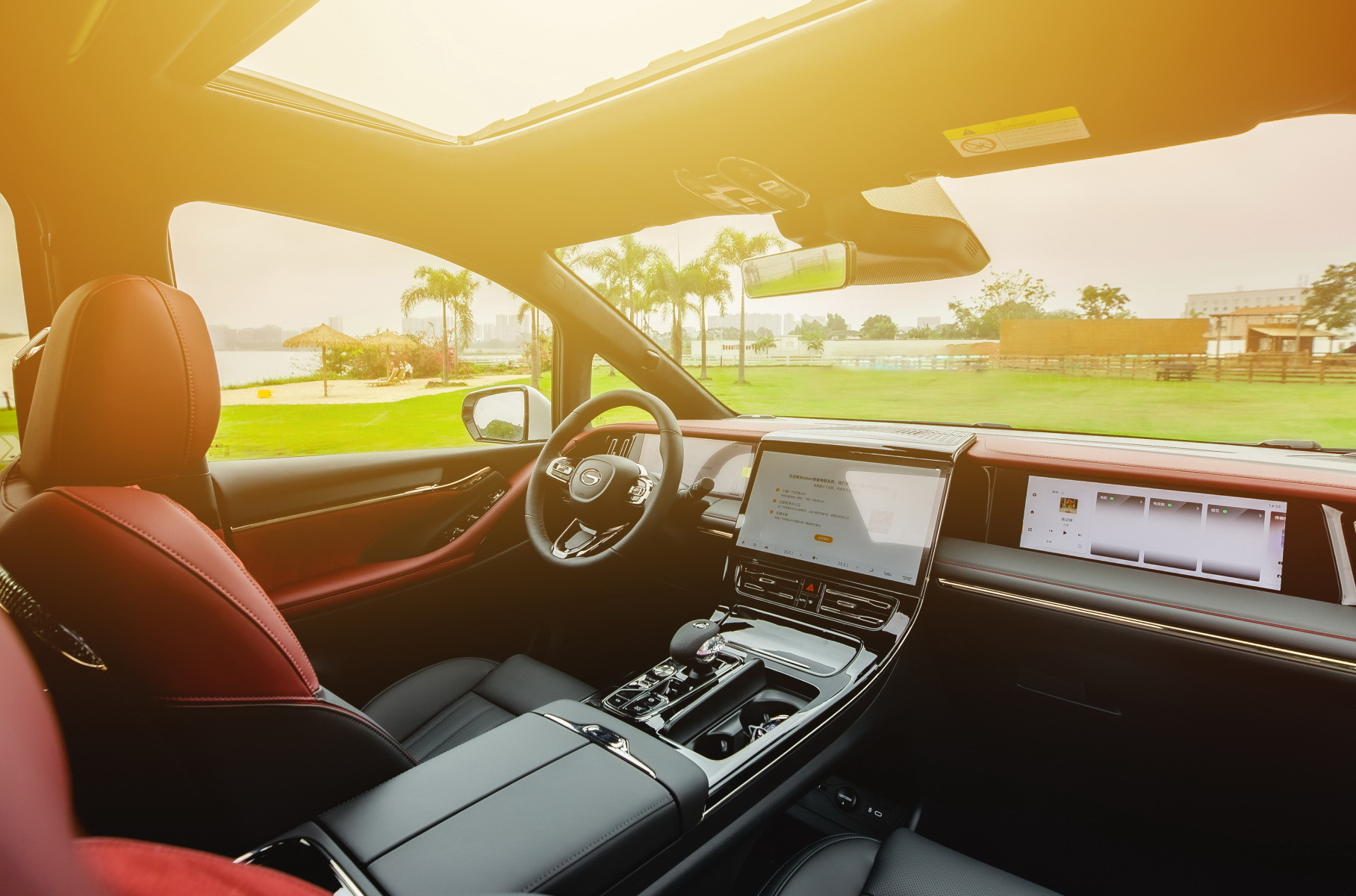 Interior GAC Trumpchi E9
GAC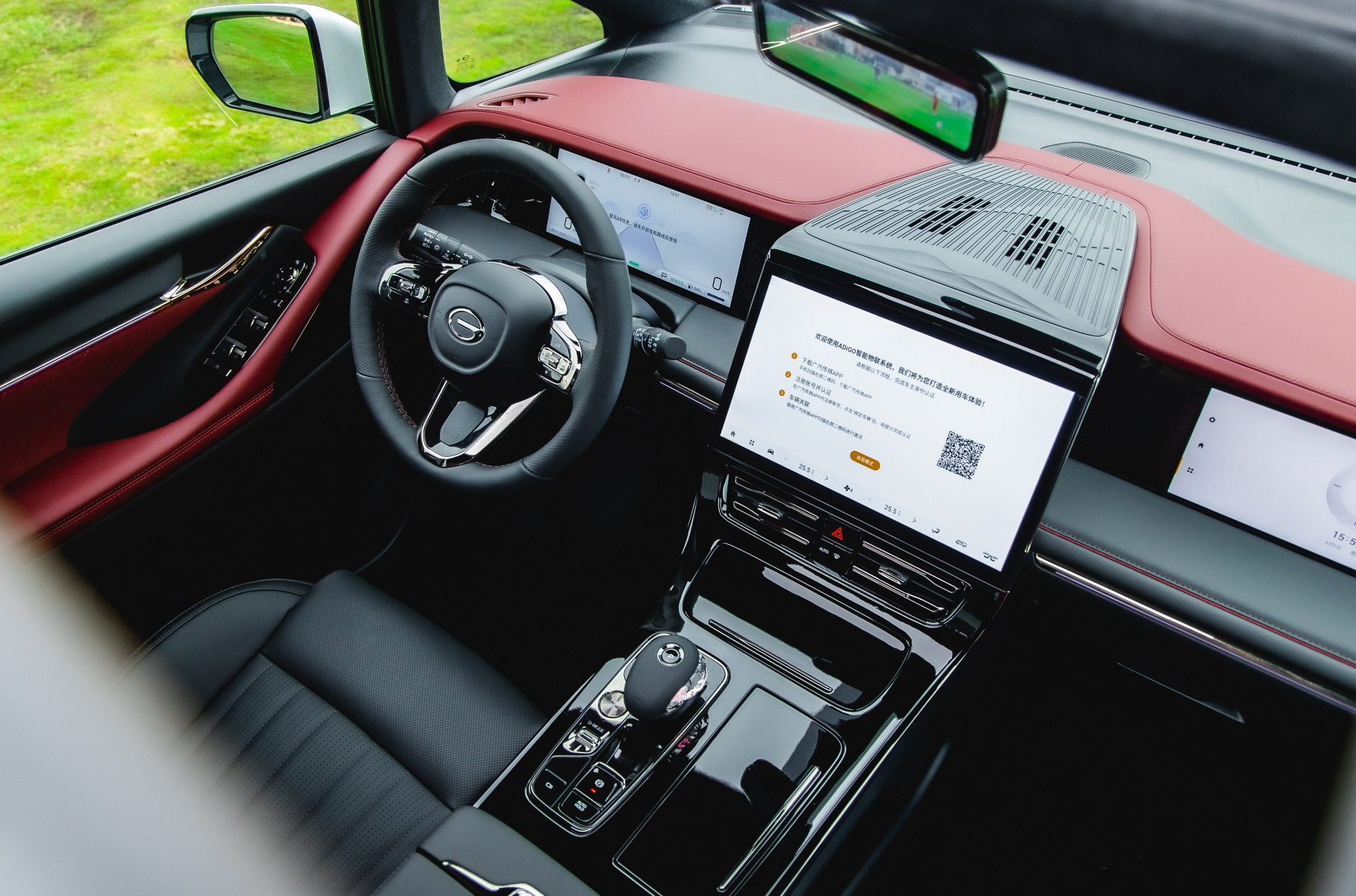 The minivans have a common chassis and a 5.2-meter body, and the original index is a merit of technology unique to the GAC concern. On the "nine" debuted a rechargeable hybrid system with a peak power of 373 horsepower and 630 Nm.
The front-wheel drive monocab with a curb weight of 2.4 tons is able to change 100 kilometers per hour in 8.8 seconds, fuel consumption in the WLTP combined cycle does not exceed 6.05 liters per 100 kilometers, and without activating the gasoline engine, the novelty can travel up to 106 kilometers.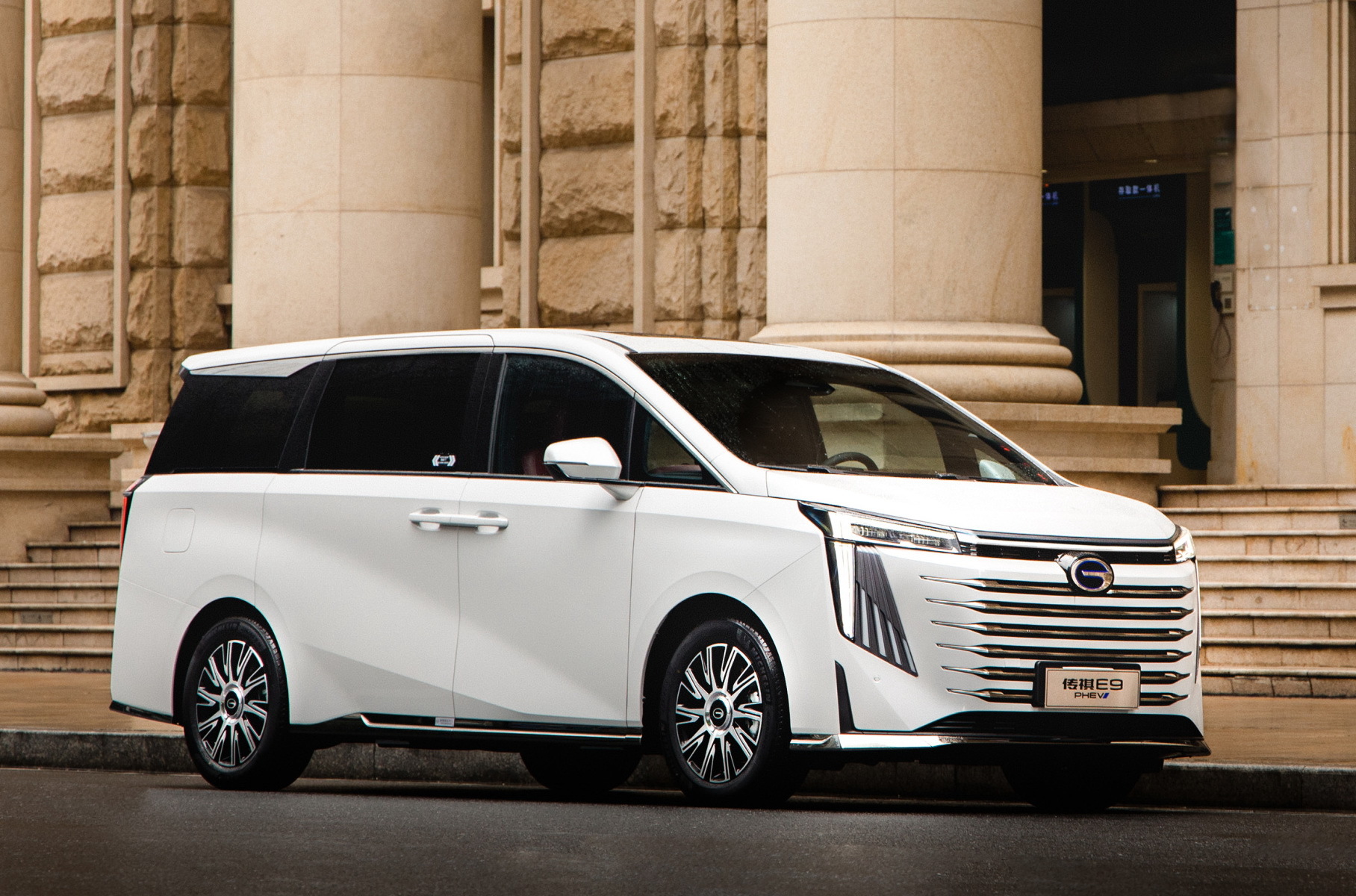 GAC Trumpchi E9
GAC
GAC is silent about the modes of operation of the rechargeable hybrid system. It is only known that in most driving scenarios, a 2.0-liter gasoline engine (190 hp, 330 Nm) with a thermal efficiency of 40.23 percent operates in generator mode, and an electric motor (182 hp, 300 Nm) rotates the front axle. Only at high speeds is the turbo engine docked to the wheels via a two-speed DHT transmission.
Sales of the GAC Trumpchi E9 will begin in the summer, but prices are already known: the base chargeable hybrid minivan will cost 330 thousand yuan (3.8 million rubles), the top version will pull 390 thousand yuan (4.52 million rubles). Surcharge relative to the regular GAC Trumpchi M8 will be from 12 to 23 percent.
New minivans are not for us