Latest News
Geely is preparing a 350-horsepower sports sedan: the first photos
The "daughter" of the Chinese holding – the company Lynk & Co – is developing another "charged" modification called 03 ++. We are talking about a 4.7-meter sedan with an aggressive body kit, all-wheel drive, an 8-speed automatic and a petrol "four" Volvo under the hood. At the moment, the fastest and most expensive Lynk & Co 03+ produces 265 horsepower and costs from 200 thousand yuan (2.2 million rubles).
The Lynk & Co 03+ sports sedan was updated last fall, but then there were no radical technical improvements: the designers relied on a new interior and a rethought appearance. Thanks to the Ministry of Industry and Trade of China, it became known that a powerful version with an advanced Volvo B4204L43 turbo engine is on its way.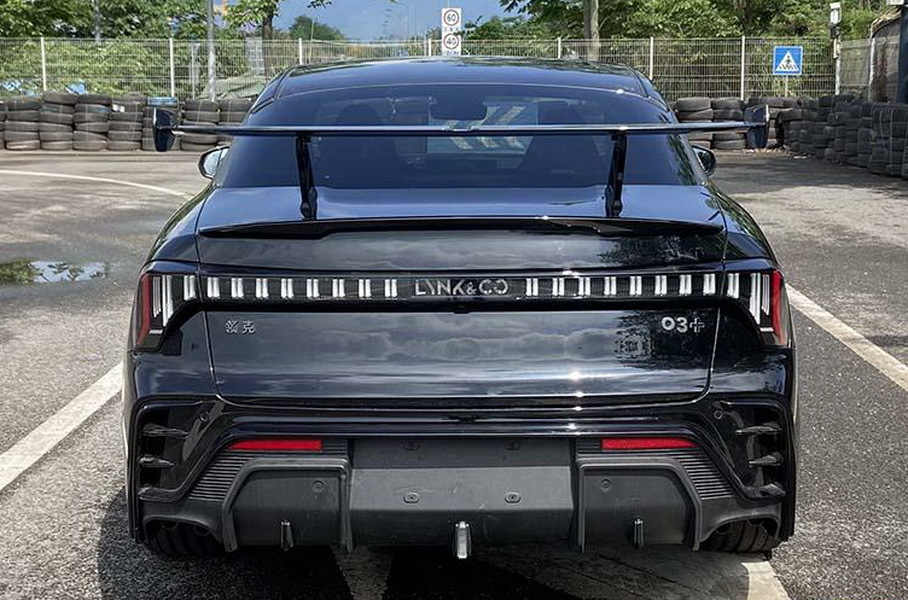 Ministry of Industry and Trade of China / Autohome.com.cn
On cars of the Swedish brand, the 2.0-liter turbo four developed up to 367 horsepower and 470 Nm of torque, but on Chinese sedans, output will be limited to 350 horsepower. No hybrid add-ons are provided, and the curb weight of the sedan can be kept within 1645 kilograms. It is expected that the novelty will retain the Aisin 8-speed automatic and rear-clutch all-wheel drive system. Outside, the novelty can be recognized by the impressive rear wing, golden brakes and decor.
Lynk & Co brand cars are not promised to Russians: Geely will focus on inexpensive cars for now. The Emgrand budget sedan and the X3 Pro crossover are on the way: both models should appear at official dealers this year.
Standby mode: Chinese novelties for Russia