Latest News
In China, photo spies spotted the ugliest of the new Haval models
CarsAvtoprom
The exterior design of the new Chinese SUV Haval H5 in reality turned out to be even more questionable than that presented in its proprietary images published earlier by the Ministry of Industry of the Celestial Empire. The AvtoVzglyad portal found the first "street" photos of the novelty.
The new SUV Haval H5 with its impressive dimensions of 5190x1905x1835 mm and a wheelbase of 3140 mm was recently captured by an unknown Chinese photo spy. The car looked like a disproportionately stretched cross between a Haval Dargo and a Haval Cool Dog. It is possible that the deliberately "bloated" wheel arches of the model would not look so ridiculous if the car had not so impressive dimensions: after all, it is larger than the current flagship of the Haval H9 line! However, with the appearance of the model, everything was more or less clear before: the new photos published by newmediamax.com.tw only finally dotted the e.
Much more curious are the images of the interior of the novelty. They testify that the interior of the new Haval H5 strongly resembles the Great Wall King Kong Cannon pickup truck. In both models, the dashboard and multimedia monitor above the center console are similarly made in the interior design. And the gear lever is clearly taken from the Tank 300. The only original feature of the H5 can be attributed only to a completely new three-spoke multifunction steering wheel.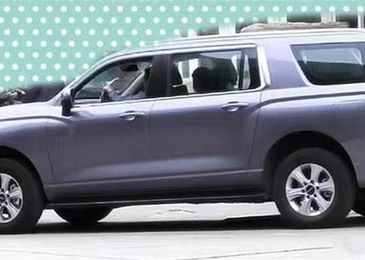 photo newmediamax.com.tw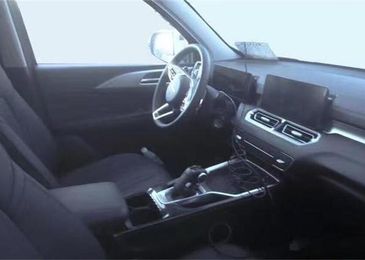 photo newmediamax.com.tw
It is also known that two types of 2-liter engines will be installed under the hood of the Haval H5: a 224-horsepower gasoline and a 166-horsepower diesel engine. With. Recall that these same engines (gasoline – in a derated version) are already known to the consumer for the same Great Wall King Kong. In other words, we can assume with a high degree of certainty that the 6-speed "automatic" will also migrate to the Haval H5 transmission from this pickup truck.
They promise to bring the car to the Chinese market this year. It is possible that after some time it will also appear in the salons of Russian dealers of the brand.
63023
63023
Subscribe to the channel "Auto View":