Atelier Liberty Walk, which is known for its outrageous aerodynamic body kits for various car models, has announced a new project. This time, they took as a basis not just an Italian sports car Ferrari, but immediately its racing version. The Ferrari 458 Challenge coupe for the Ferrari Challenge branded monocup received a large-scale tuning that made the car even more stylish and much more aggressive. Traditionally, the company does not offer any technical improvements for Liberty Walk.
The Silhouette Kit includes a new front bumper insert, an extended splitter, a redesigned louvered hood cover, a massive diffuser and a huge rear wing. However, all other elements of the body also gave way to new carbon fiber parts, some of which also received additional air intakes and flaps.
Moreover, in a particular case, the owner wished to leave the carbon unpainted. The brutal black body is combined with new wheels with a mono-nut, which are complemented by an air suspension that allows you to literally put the car on the bottom.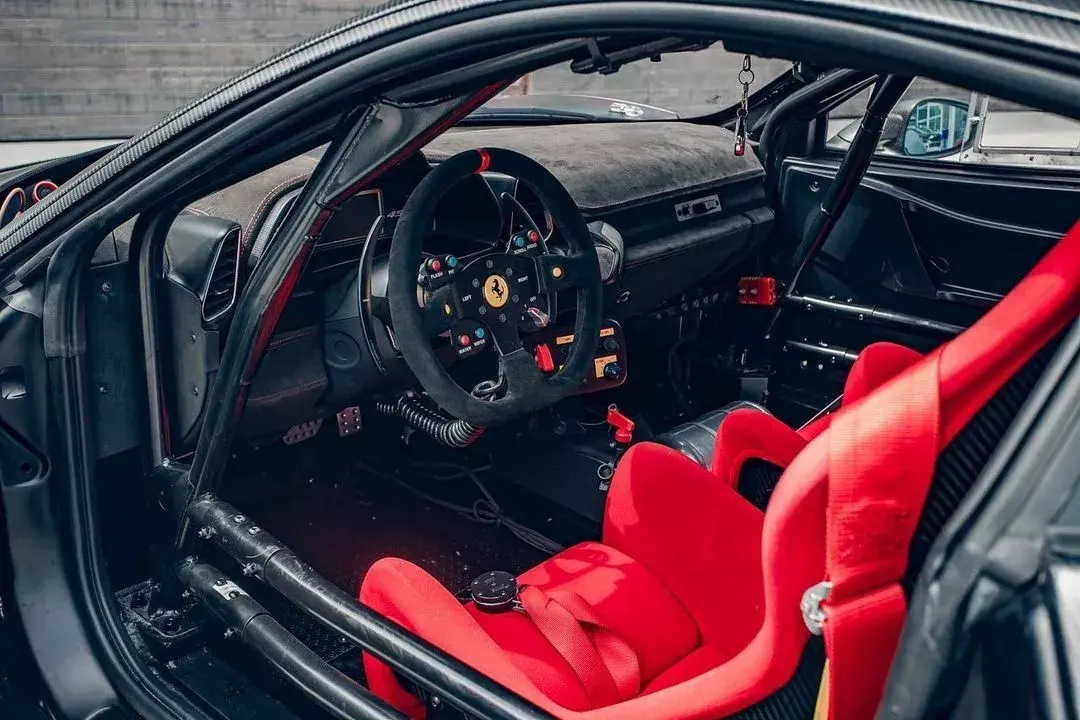 Liberty Walk
At the same time, the base model is a full-fledged racing car with a standard roll cage, sports seats, multi-point belts, a multifunctional steering wheel, a digital instrument panel and a complete lack of interior trim.
Special order: unique Ferraris