A camouflaged four-door prototype was captured in Michigan (USA), and although the car is heavily disguised, some details are known. CarScoops.com insiders expect the Toyota Camry to feature a Crown-inspired design, upgrade to a next-generation infotainment system, and ditch the naturally aspirated V6 in favor of a 2.4 turbo-four.
The Toyota Camry will retain its recognizable proportions, no changes to the mirror mounting points or a noticeable increase in overhangs are expected. In the early prototype, even the headlights and lanterns are cleverly disguised, and the wheels are borrowed from the current generation sedan. The Japanese concern is clearly in no hurry with the debut, because the competition in the segment is declining, and the demand for the current Camry remains high.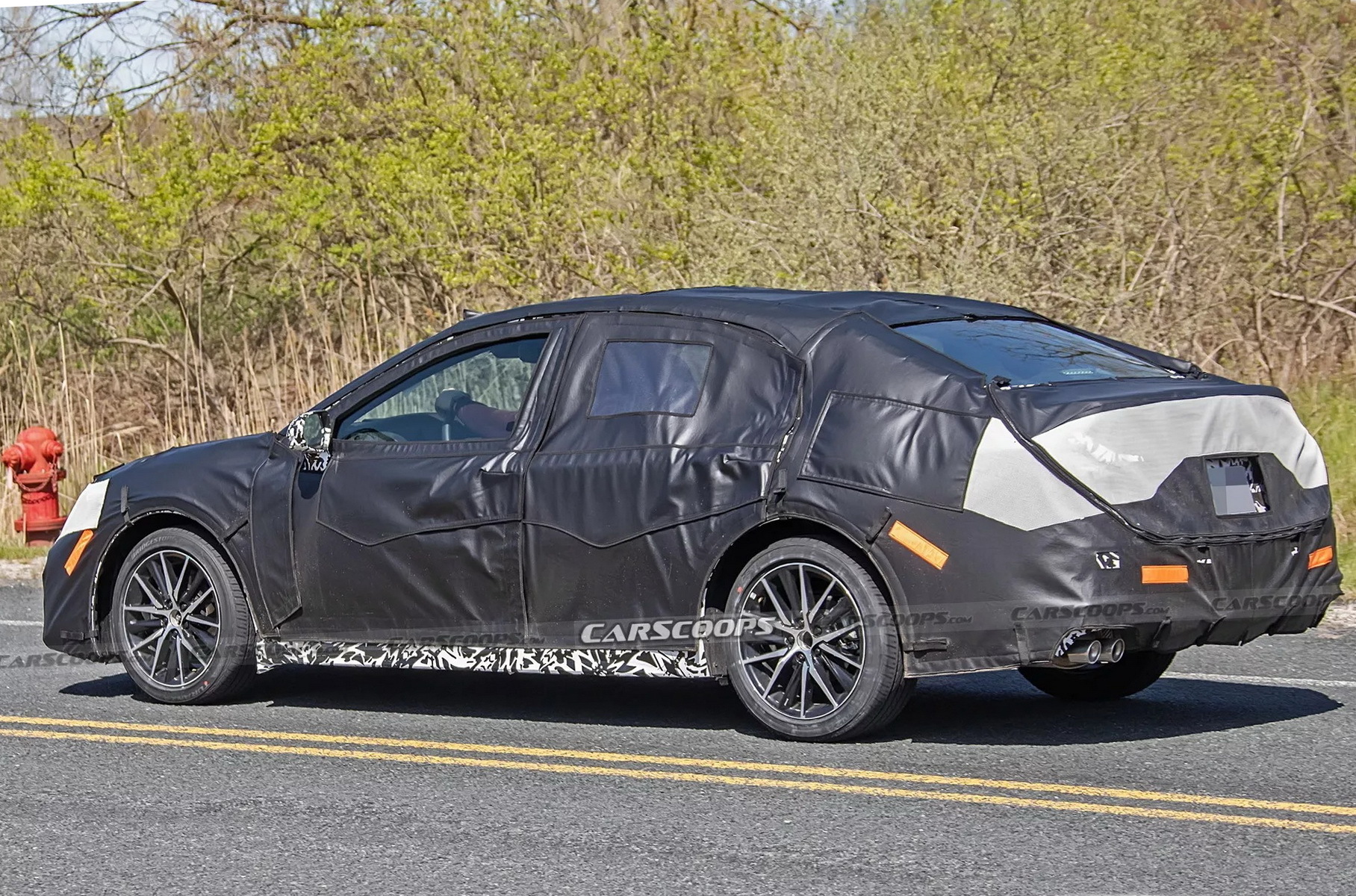 Baldauf / CarScoops.com
Sources agree that the new business sedan will retain the TNGA-K front-wheel drive platform with a transverse engine. The bet will most likely be made on hybrid systems, but a fully electric Toyota Camry is not yet expected. It is difficult to judge the timing of the premiere of the next generation of the bestseller, but the Americans do not exclude that the presentation will take place in November at the Los Angeles Auto Show, and the sedan will enter the market in mid-2024.
In Russia, Toyota Camry has not been officially sold for about a year, although some dealers are ready to bring a new sedan from other countries. Since April, Camry sales have resumed in Kazakhstan: now the neighbors offer cars of Japanese assembly with a non-alternative 2.5-liter engine.
They would push the Toyota Camry. If sold in Russia