Latest News
New Toyota Tacoma pickup truck: exterior and technical details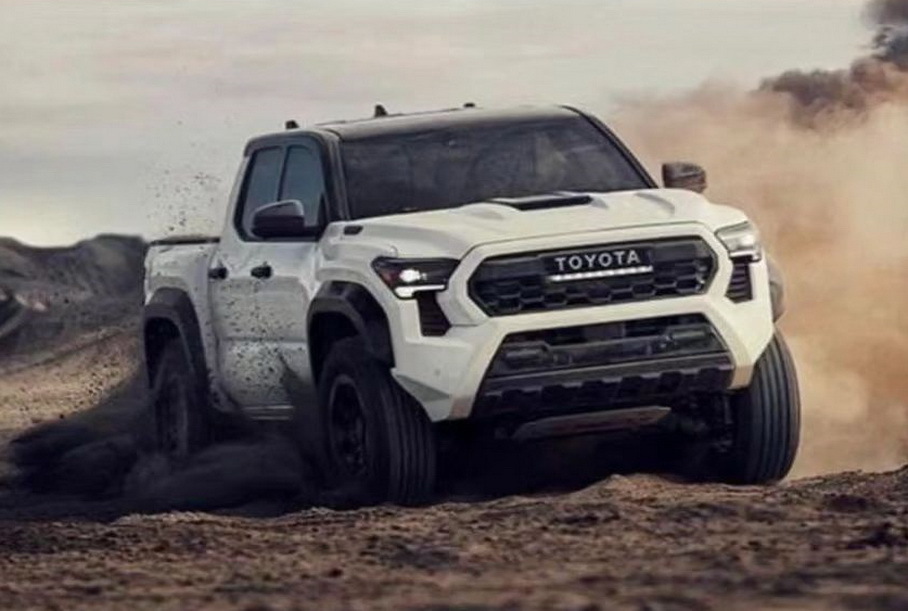 An official snapshot of the fourth-generation model was published on social networks, and the press service of the automaker confirmed that a 6-speed "mechanics" would be offered for the novelty. It was previously revealed that Toyota Tacoma will be available with a two-row cab, the top version will switch to a hybrid power plant, and the range of off-road modifications will expand. The presentation is expected on May 19.
Toyota has signaled that the fourth-generation Tacoma will switch to a new 2.4-liter turbo engine, while the most expensive pickups will get the i-Force Max hybrid system based on the same engine. After that, fans were worried that the utilitarian pickup truck would completely lose its "mechanics". Fears were not confirmed: the manual gearbox will remain, the only intrigue is in what combination.
At the moment, Toyota Tacoma is offered with naturally aspirated engines of 2.7 and 3.5 liters in conjunction with a 6-speed automatic, and for off-road versions, you can order a manual gearbox. Probably, this alignment will continue after the change of generations, because factory off-road accessories remain in demand.
The current pickup starts at $28,250 (2.2 million rubles), but the new Toyota Tacoma will definitely be more expensive. However, top configurations can add the most to the price: they are promised previously unseen options for comfort and safety.
Come in large numbers: Toyota Tundra and other "non-American" pickups in the States