Latest News
Penny parts in the suspension, which cause a lot of serious problems
LifehackExploitation
Photo: Drive2.ru (WATAFUK)
With the advent of hum and vibrations when the car is moving, sooner or later most drivers encounter. There are many reasons for their occurrence: from "sores" in the brake system and even under the hood, to various "ailments" in the "hodovka". Therefore, often, even having sorted out half of the car, it is not possible to get rid of unpleasant sensations. The AvtoVzglyad portal tells how to return the "iron horse" to its normal state and not go broke on repairs.
Let us briefly recall that dangerous vibrations can occur, say, when the engine mounts or gearbox are worn out, when the "pillows" are no longer able to effectively dampen vibrations from a running power unit. And wedging calipers, "tired" tires and "eight" on one or more rims may also be to blame. In the suspension, they immediately look at the so-called internal CV joints. Their strong backlash also causes twitching when moving. In general, it is already clear that the work to eliminate all the above faults will cost very decent money. But even after such a major intervention, the problem is not solved! Let's look for where to "dig" further.
The already mentioned CV joints really need good lubrication. Even new ones. What can we say about those that have worked for more than one year. The aging of the lubricant or its leakage from the anther and causes the shaking effect. So there is no need to spare money for oil. What's more, it's inexpensive. And, of course, it is necessary to monitor the condition of penny rubber anthers. A simple cut or crack can cause premature wear on a number of expensive components.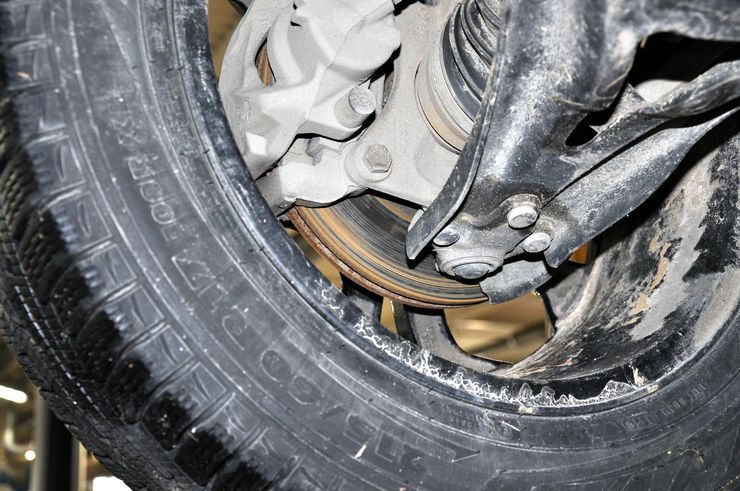 Photo: AvtoVzdzhad
Check out the stabilizer bars. Many manufacturers try to make these parts very light, so they are made from special alloys and even plastic. Therefore, they "live" for a short time, especially on crossovers and SUVs.
Another spare part that requires attention is the drive outboard bearing (left or right). Usually they are forgotten, but the details can simply fall apart. Then, to get to the service, you need a tow truck. If this happens on a country road, you will have to pay a lot of money.
And a couple of words about the nuances of service. It happens that servicemen change worn-out CV joints, but do not touch the "suspended" ones. As a result, the vibrations become much less, but do not completely disappear. A satisfied driver writes it off as a running-in of new parts and presses on the gas. The consequences are described above – the sudden "self-destruction" of the bearing and the call for emergency assistance.
4835
4835
Subscribe to the channel "Auto View":